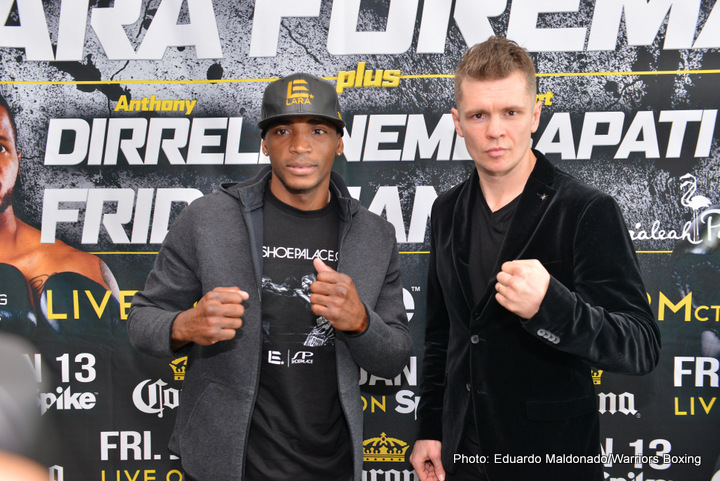 WBA Super/IBO World Junior Middleweight Championship: Erislandy Lara (c) (23-2-2) vs. Yuri Foreman (34-2)
Nolan Howell: On the bright side, Erislandy Lara might be able to get a finish here against a fighter well out of his depth here in Yuri Foreman. On the negative, this is a one-sided showcase for a world class talent (despite all of his shortcomings as in fight style) that really has no business happening and should put an anchor on whatever forward momentum Lara had left. Lara gives Foreman the business and coasts so far head that a flurry at the end stops a lackluster encounter. Erislandy Lara by tenth-round TKO.
Luke Irwin: Lara via UD.
Super Middleweight Bout: Anthony Dirrell (29-1-1) vs. Norbert Nemesapati (24-4)
Nolan: The combined record of Norbert Nemesapati's last three opponents according to BoxRec is a whopping 4-75-4. Anthony Dirrell is supposed to be a top ten or fifteen fighter at super middleweight and he shows that at times, but does it really matter against competition like this? Let's hope Dirrell wins spectacularly early because most people will want to just watch these fights via GIFs or Vine highlights rather than waste their night on embarrassing matchmaking. Anthony Dirrell by second-round KO.
Luke: Dirrell via R6 TKO.