Normally I don't give two flying goose poops about award shows. I think award shows are dumb. Sports awards, movie awards, music awards – they're all just pretty. freaking. dumb. That said, this happened last night at the Oscars:
The lulz you guys. The lulz.
Okay, enough about Hollywood. The Bruins absolutely dominated the Dallas Stars yesterday. This recap would have been up earlier on Sunday evening, but when you have a game in the middle of the day – shit still needs to get done after. And shit I did do, so you're getting it this morning. The way I look at it is that it's better than nothing.
Before we get into the meat and potatoes of this recap, I need a #PezWasRight moment. Go back and read my preview for this game.
He's On Fire: Frank Vatrano. Scored. 

Who to Watch: Brad Marchand. Tyler Seguin. Both score. 

What's Dallas' downfall? Goaltending 
Give me a couple minutes to clean up and I'll be right back with you.
Whoever made this meme is such a shitbag they put 'wax off' over the words wax on, wax off. What the fuck?
Okay, the positive section is going to be long as shit, so let's go:
---
If I'm going to give someone the game puck, it's Brad Marchand. Marchand was instrumental in tonight's win with a goal and a beautiful assist on Patrice Bergeron's second goal where Brado did all the work. This goal was pretty, but most of the work was done by Pastrnak. I mean, it is really great to see these guys playing together, isn't it?
It is this assist that really cemented everything for me. Marchand gets the puck and turns Esa Lindell inside out. If I'm Esa Lindell, I'm going to retire from the NHL and spend my days cosplaying as Fear from Inside Out.
Holy Jesus.
This is what Brad Marchand brings to the table and he is only going to make $6.125M next year. That's unbelievable. Don't forget, Jonathan Toews makes $10.5M per year.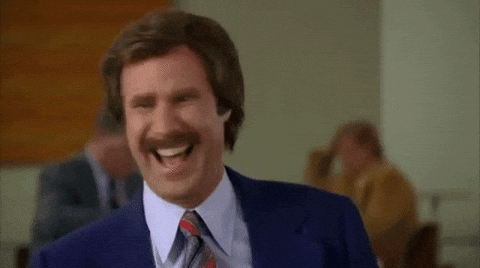 I'm waiting for the Toews super fans to jump into my mentions on Twitter now because they have to defend Captain Serious all the time. I don't really understand it, but I'll listen to them until they get desperate and bring up 17 seconds. Except for Erin and Kelly, they're allowed.
I overuse this Bergeron image, but it is so fucking true to who the Bruins are. Yesterday was another example of Patrice Bergeron being instrumental to the Bruins winning hockey games. It wasn't just the two goals, but the way he dictated the Stars' pace of play. It was his positioning to make sure he was posted up in front of Lehtonen to make sure he could redirect Krug's shot.
There is not one piece of his game that is weak.
Yeah I said it. Feel free to point it out to me.
Beautiful. Bergeron's second goal is above, so feel free to re-watch it.
IT'S A FRANK VATRANO PARTY Y'ALL!
Fucking hell you guys. Yesterday I was all over Vatrano. I was showering him with so much praise you would have thought he was a Russian mattress and I? A mere prostitute paid by our President. Allegedly. I've seen multiple people saying that Vatrano needs a shot at playing with the first line, but my retort is always the same.
It allows Ryan Spooner to have a legitimate scoring threat to pass to.

Allows Vatrano to go up against weaker defensive pairings who he can exploit in space.

Allows the Bruins to tailor any matchups where they can roll out three lines that have a scoring threat on it.
It wasn't flashy or sexy, but the positioning awareness alone is something Boston has sorely missed on their third line. Look, Vatrano is probably more a second line winger than anything, but taking him away from the VHS line would be a true shame.
Torey Krug played out of his mind yesterday as well. Some guy on our Facebook page said Krug should be scratched. Dude. No.
Krug had three more assists last night and he's closing in his career high in points despite have a horrid shooting percentage. Do you know why? Because he's still a good hockey player. Actually, let me re-phrase that. Torey Krug is closing in on his career high and points and shooting better than he did last year when he totaled those 44 points.
He also leads defensemen who have played more than 630 minutes in corsi for% which means he's driving possession which means he has the puck which means that he's helping his team put goals on the scoreboard when they score. 
I know "fancy stats" are hard for some people to wrap their heads around, but here is the deal. When you have the puck, the other team doesn't. So for 58.36% of the time that Torey Krug is on the ice, his team has the puck. That's why he is more than likely going to hit 48-50 points this season. He's an offensive defensemen and the PUCK MOVING DEFENSEMAN people have been banging on about since the corpse of Thomas Kaberle came through those Garden doors.
Scratch Krug. Lmao.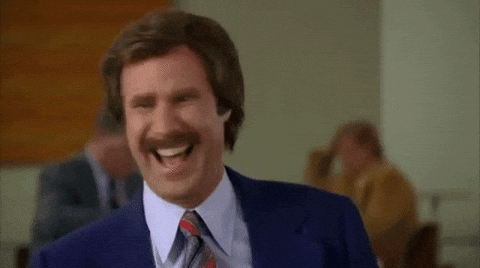 This save:
Good lord.
Overall, this was a dominating win for the Bruins and has perfectly capped off their already successful road trip. After yesterday's game, Boston has pulled into third in the Atlantic Division and are four points behind of Montreal for first.
The playoffs are right there you guys.
---
Scratching Colin Miller. What a horrible decision.
The hatred that Jimmy Hayes still gets. Jimmy Hayes is never going to be a 20 goal scorer in the NHL and he's not paid for it. For all the grief that Bruins fans give Hayes, you'd think he was making anything close to $4M per year. Guys, he makes $2.3M per year and only has one more year left on his contract. He's also been serviceable in a third line role under Bruce Cassidy. Lay off the kid, holy shit.
---
LINGERING QUESTIONS BANNER
Apparently I need to manually go through 7 years of DOY images to cherry pick which ones I want to bring to this site?
Can the Bruins make the playoffs?
Are we optimistic?