So. That was a game of hockey, I suppose. The Bruins lost to the Ottawa Senators last night in a one goal game in the Stanley Cup Playoffs. This leaves the Bruins in the worst place they could possibly be, except for out of the playoffs in the first place. There's a tiny, small, itty bitty chance they could pick it up for the next game and be better but they have so many things to fix. I'm not doing positives, negatives and lingering questions this morning. I don't have the energy or willpower to separate my thoughts out into categories so here's just a bunch of shit I want to talk about.
-Charlie McAvoy is a godsend and I am so sad for him. He would have had the Bruins only goal this game, but it was sadly called back because Noel Acciari was offside. Speaking of that offside review situation, can we agree to stop doing that in the future? While I get it and it was rightfully called back because Acciari was actually offside, it kills any momentum and annoys fans.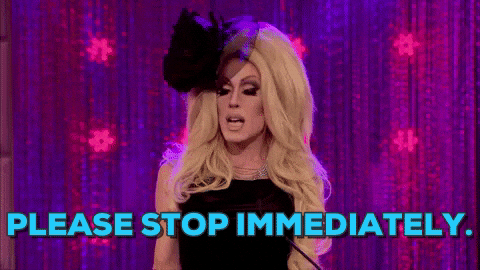 -Tuukka Rask was incredible last night and if you disagree, please go play in traffic. I get that Bobby Ryan was able to score the only goal in the game and blah blah blah, but Mr. Rask came up huge in a bunch of saves throughout the game. He also managed to bail out the team on a couple huge mistakes that could have led to the score being even more lopsided.
-Zdeno Chara. Where, oh where do I start with Chara? Let's start with the fact that Chara was pretty beefy out there last night and decided to hand out hits like he was Britney Spears on the Vegas stage (that's a weird analogy, I apologize but not really).
There's a caveat to that image though that I must discuss at this moment. Now, I'm fully aware of what Chara has accomplished out there in the past for the team however this playoff run is really showing us that he's not the dude he used to be. As much as it saddens me to say, he's really showing his age out there right now and that makes so much sense. He's 40 and being saddled with a plethora of minutes in these games is just exposing this fact. The number of shameful mistakes he's made is out of character for him but this is what happens when your entire defense consists of an old guy, a young kid and a bunch of toaster strudels on skates. Ideally he'd be playing less minutes in a lower pairing but that's not how this cookie has crumbled for the Bruins this season.
-David Backes being on the first line with Bergeron and Marchand was enough to kill my entire soul and eat it whole with fava beans and a nice chianti.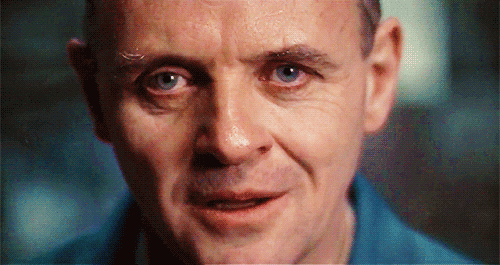 I don't understand the appeal of David Backes as a whole. He was a nightmare out there last night and couldn't seem to keep up. Basically we learned that he couldn't even play with Bergeron and Marchand. There were numerous times Saint Patrice would look like he was trying to get things going only to find that Backes wasn't able to catch a pass or he wasn't where he should have been.
-Colin Miller came back last night. I think. I was anticipating him coming back and doing some decent things but for the most part?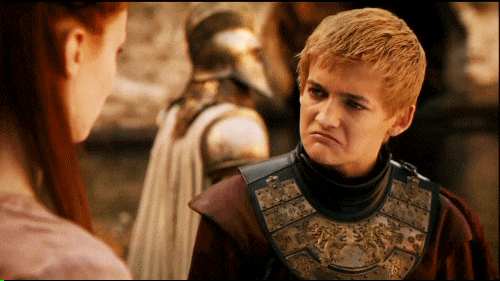 -That Craig Anderson fellow was magic last night for the Senators and I hated every single minute of it. Take a look at this ridiculous nonsense for example:
Like what even are you supposed to do with that kind of nonsense?
-David Krejci has been less than stellar since his triumphant return and I personally believe that he's still injured. I can't really put my finger on it but every so often when he does things it just doesn't look right, if that makes any sense at all. After the season we'll likely find out that he's been playing with dislocated arms, broken kneecaps, appendicitis and a torn scrotum.
-I will forever hate Dion Phaneuf. That is all I have to say on that fellow.
-At some point I think the Bruins collective brains fell out and they stopped remembering how to do the hockeying. That's the only explanation for the severely lacking number of shots they had within this game. They started off in the first relatively okay with 12 shots but the following two periods saw them get 5 apiece and that's not exactly how you win a hockey game, fellas. Not to mention at one point in the second (or maybe third?) they went 10 straight minutes without registering a single shot. That's no mas, por favor.
-Frank Vatrano, here's a helpful hint: When you have the puck and are heading to the net and could easily shoot and possibly even get it in, turning around to pass the puck back to Ryan Spooner of all people is a huge mistake. Also, Ryan Spooner, here's helpful hint for you: The goal of shooting the puck is to get it PAST the goalie not throw it directly into that big emblem on his sizeable man chest. Seriously. The only way spooning led to forking last night was me wanting to cram forks into my eye sockets to dull the pain of this game.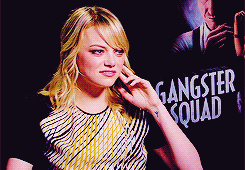 -In summation and conclusion I present the following:
An Open Letter to the Boston Bruins,
If I wanted to watch a bunch of grown men get straight up abused by a different group of adult men I would watch a weird sort of snuff film I'm sure exists on the darknet somewhere. I would rather let an epileptic shave my pubes with rusty barbed wire on a stick than waste my time watching what I just subjected my poor virgin eyes to this past evening. Shame on you for making me watch that garbage. Be better.