WBA Super/IBF/WBO World Light Heavyweight Championships: Andre Ward (c) (31-0) vs. Sergey Kovalev (30-1-1)
Nolan Howell: Ward impressed last time out as he was able to take Kovalev's power unlike anyone we have seen before and continue to maintain his gameplan to a victory, no matter how controversial. In a rematch, smart money is on the more technical fighter as he can gameplan around the power of an opponent and knows what to expect in terms of punching power. While Kovalev is just as capable of winning on points as he is to scoring knockouts, Ward should be able to negate the power game of Kovalev with a bit more of an ugly pace and should face far less trouble than he did last time around. In either a battle of Kovalev pouring it on to get Ward out early or allowing Ward to snake his gameplan through 12 rounds, I will favor Ward every time. Andre Ward by unanimous decision.
Luke Irwin: Ward via SD.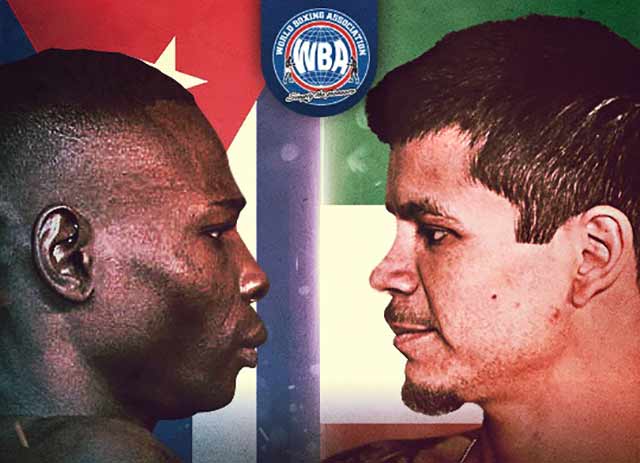 WBA Super/IBO World Junior Featherweight Championship: Guillermo Rigondeaux (c) (17-0) vs. Moises Flores (c) (25-0)
Nolan: While Flores is more legitimate than most of the competition Rigondeaux has faced during his exile to card-openers and non-televised bouts, Rigondeaux is still one of the best in the world and is as effective as he is unpleasant to watch for some. He may encounter a bit more of a test here, but it shouldn't be anything too troubling. Guillermo Rigondeaux by unanimous decision.
Luke: Flores is a rare decent challenger for Rigo, as most want no part of fighting him, so kudos, and he'll give Guillermo a stiffer test than most, but Rigo will still Rigo. Rigondeaux via UD.
USBA Middleweight Championship: Luis Arias (c) (17-0) vs. Arif Magomedov (18-1)
Nolan: Both relatively even matched here, but will learn towards the younger fighter even if he remains slightly less tested. Arif Magomedov by unanimous decision.
Luke: Arias via SD.
Light Heavyweight Bout: Cedric Agnew (29-2) vs. Dmitry Bivol (10-0)
Nolan: Dmitry Bivol by fourth-round TKO.
Luke: Bivol is an interim world champ, and he's the showcase here. Bivol via R6 KO.