Hello Followers.  Long time no see.  Hope you are doing great!
As for me, life has been a bit busy.  In case you haven't heard (shame on you!) Lil Sutra is now a college freshman and fraternity pledge extraordinaire at the University of Alabama.
Meanwhile, I am in the process of submitting my materials for some T word that would guarantee Alabama's athletic demise for many years to come. And beyond that, well, I've been caring for a sick 14 year old dog day and night (seriously).
In other words, there have been some semi-decent reasons why I have gone uncharacteristically dark from the ole Blog-O-Sphere.
++++++
Anyhow, because I am so darn late to the College Football 2017 party, all of my typical posts about our projected season record, Pac-12 standings and the like have already been played by other folks—and played pretty well I might add.
Moreover, our good friends over at CougCenter are in the midst of yet another block-buster set of preview articles—so its hard to provide anything Cougar-related that can rival their style and substance.
So, in order to do something semi-different and (semi) worthwhile, I decided to channel my inner Twitter buddies. And that meant, snorting a few lines of virtual Geoff O'Neil and Justin Kaiser so that I could provide the Faithful with some serious *Hot Taeks.*
Of course, if you look at Webster's fine book of Oxymorons, you know that I am the opposite of hot—a stale saltine if you will.  So, as you ponder whether or not you should continue to read this hot-ball-of-mess, consider yourselves duly warned.
+++++++
Before I get started, a couple of Table Setting items. First, I think that this 2017 Cougar team is going to be the best one we'll see (competitively speaking) for  the next few years. So, irrespective of THIS season's outcome, I am going to try my best to enjoy it. Because honestly folks, it doesn't figure to get much better than this!
Second, I have arranged these *Hot Taeks* in semi-chronological order, starting with the season opener and building toward the season's end.  Moreover, I have tried to provide as much specificity in these Taeks for you to know that I am serious, while also providing enough breadth (e.g., contradictory latitude) so that I am all-but guaranteed to be right about something!  So, with that all in mind, let me be the first to say:
I FRICKING TOLD YOU THAT WOULD HAPPEN!
Now to the Taeks
Hot Taek #1: WSU Can't drive 55
By now, we all are well aware that our Cougies are winless in openers against, well, anyone under Leach.  Of course, there are good reasons for that..
And, there are also some not so-good reasons for that.
But this year, that trend gets shattered.  The reason?  We have a senior laden defense that is experienced, an experienced O-Line and a dynamic stable of running backs.  So, while we might not come out of the gate completely on fire, that D is going to chase around that one-dimensional quarterback (think Arizona), allowing the O to get LOTS of opportunities to get it right.
And here's the other thing. When its 45-10 in the middle of the third quarter, Leach and Mastro are going to "empty the bench" and give Wicks and Harrington more carries.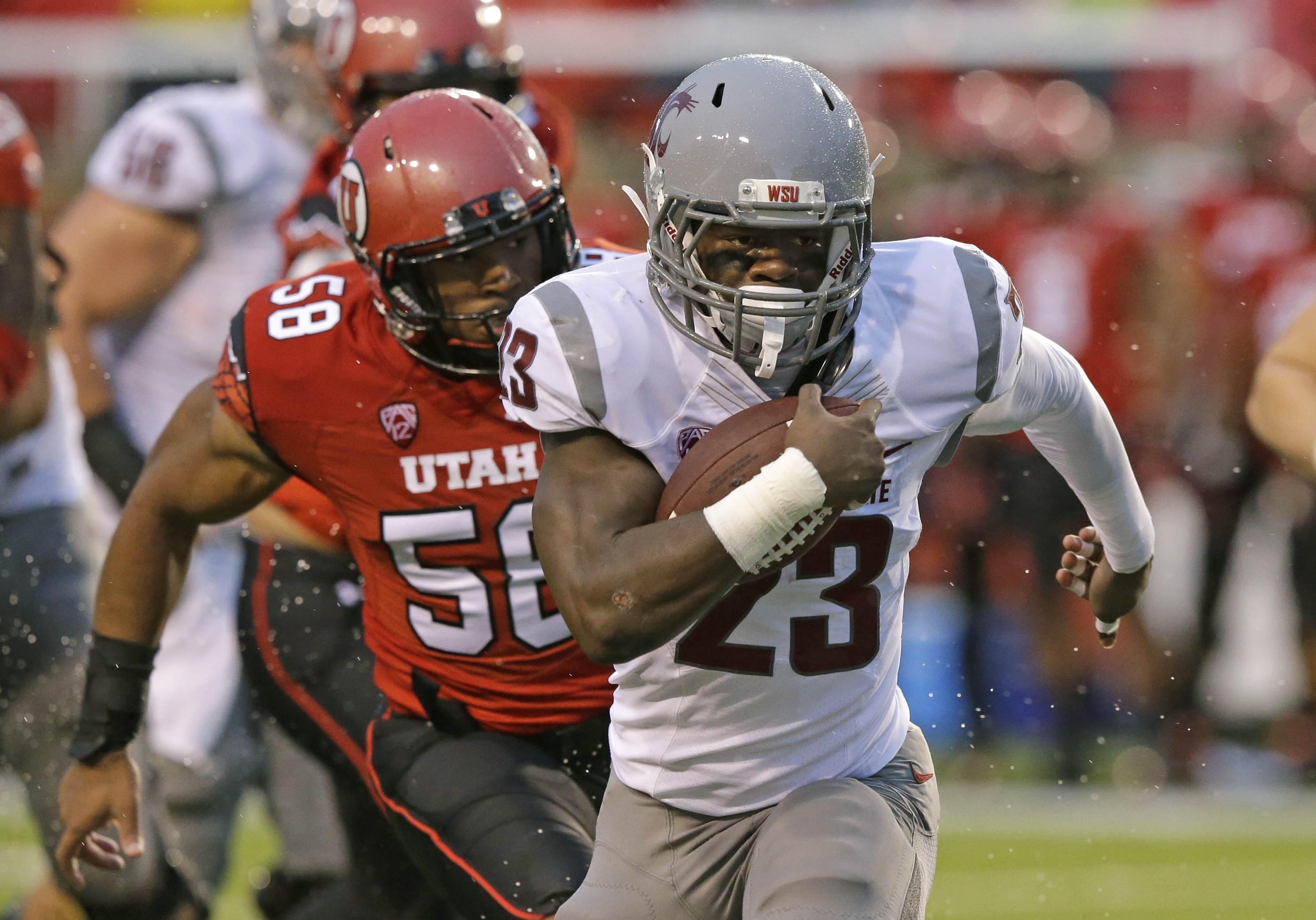 So good luck trying to stop THAT, little Kitties.  Cougs will score at least 56 in the opener.
Hot Taek #2: Troy Rules
No, No, NO. NO!!! NOT THAT Troy.
I am talking about my neighbors to the South—Troy State University of the great state of ALABAMA.  In case you didn't know, Troy went 10-3 last year and returns a stable of offensive players that could turn that team into a juggernaut.  The relevance?
Well, Troy happens to open the season against Boise State, who is bound to be looking a tad bit forward to the opportunity of beating WSU for the second year in a row.
And to that point? Well, Pony-boys, you're going to find out that payback is a bitch. Because in 2017,  Boise State is going to be the squad leaving Week 2 at 0-2. NOT.THE.COUGS
#SMALLTIME
Hot Taek #3: FORE!!!!! (FOUR)
While WSU is prepping to beat the Broncos 41-17 in Week 2, Stanford and USC will be squaring off in a battle of early season heavyweights.  It's a tough game to call, but if you were to ask me whether I liked the Trees to beat USC or UW, I'd pick USC 12 times out of ten.
But the real issue here is who these teams play AFTER this game. Stanford has a tough roadie at San Diego State (plus a conference slate that includes UCLA in addition to the North foes) and SC has to deal with a Tom Hermann Texas squad that NO ONE should want to play.
So, here's Hot Taek #3. The LOSER of Stanford-USC is gonna lose 4 games in 2017.
Hot Taek #4: Groundhog Day OR Return of the Jedi
There's lots of variation in people's views about the Cougs.  Some folks out there are thinking 7 wins, others are thinking more along the lines of 9-3.  Personally, I think we are either 8-4 (Groundhog Day) or 10-2 (Return of the Jedi/Gesser).
For me, 8-4 is the virtual floor.  Sure, the Cougs can kick one (or two?) against Boise State, Oregon State, or Nevada. You bet they can!
But that doesn't mean we should expect them to do that. In fact, the first four teams we play this season are the EXACT same kinds of teams that we peppered en route to last year's 8 game winning streak.
So, if we start 4-0, then the math major in me says we need to go 4-4 the rest of the way. And let me tell you, we're gonna beat CAL, and we're gonna beat Arizona.  And so, in order to get to 8-4, we would simply  need to get two from the likes of Oregon, Colorado, Stanford, Utah, and UW.
And we'll do that. TRUST ME.
Beyond that, I happen to think that this group is a lot like the 2007 Cougar Hoops squad.  If you remember, that team was good enough to beat just about anybody. The only teams they couldn't beat were the elites (e.g., UCLA/North Carolina).
And so, if you look at our schedule with Crimson colored glasses, the teams that seem markedly better than us at the start of the year are USC and UW.  So, here's to thinking that, with this veteran group, it's not unreasonable to think that this season may turn out to be all chalk.
Hot Taek #5: 2017 will be a State of Experience
One stable truism of College Football Nationally is that there's always a team or two that breaks through that you just didn't see coming. And because I can't see that team either , I am going to give you my next prediction in a semi-straight forward way.  So, here I go: One of these teams—WSU, Kansas State, Oklahoma State, or North Carolina State is going to win their division or conference.
Bank on it.
Too easy?
Okay, then here's Hot Taek 5a:  None of those teams, assuming they win their Division/Conference, will make the College Football Playoff.
Hot Taek #6: War of the Roses, Part Deux
In 2008, the Oregon State Beavers hosted the Oregon Ducks in the Civil War with a Rose Bowl berth on the line.  But instead of starting upstart Sean Canfield at Quarterback, Mikey Riley decided to go with Lyle Mellow-fish–or whatever his name was.  The result: The Beavs got blitzed by about 40 at home in what remains one of the worst horror-story choke jobs of all time.
Sound familiar, Coug fans?
Well, the next year, the Ducks and Beavs met again in Autzen with the Rose Bowl on the line.  And while the Ducks emerged victorious for the second straight year, this game–which was dubbed the "War of the Roses"–was a 37-33 thriller.
Expect this year's Apple Cup to follow a similar script, especially with the Cougs having a bye week to prepare.
I can already feel the month (year?) long bout of nausea that will follow that one.
Hot Taek #7: Mike Leach Meets His Alamo
Those who have followed Mike Leach on Twitter (I DO) know that all of his exes live in Texas. And that's fine, because this year, that's where the Cougs are gonna end up—in the Alamo Bowl against Oklahoma.
To be sure, we'll all worry about whether Stanford is gonna bump us to the Foster Farms, but, in the end, the Holiday is going to want a Stanford-Michigan (Shaw-Harbaugh) match-up and that will allow the world to see Mike Leach vs. Lincoln Riley and Luke Falk versus Baker Mayfield.
#FalkNews
FUN!
Hot Taek #8 :Back to 1991
Every year, there are AT LEAST two teams in the Top 4 that don't finish there. This year, the two top 4 teams to fall from grace will be USC and Florida State. Who will take their place?
The two teams that each won a Natty in 1991-1992:  Washington and Miami.
Hot Taek #9: UW will buck the trend.
The semi-finals will have a traditional B1G/Pac12 match-up in the Rose Bowl (UW-Ohio State) while the Sugar will pit Miami versus BAMA.  Both games will be uncharacteristically close, with UW eventually pulling out the shocker of the day in Game 1.
Hot Taek #10.  Close but no Cigar (Insert Hysterical Laugh Track).
Sometimes when you get a rematch, you get to experience the sweet taste of redemption—see Clemson last year. And, of course, sometimes you don't.
So, while UW will be able to expose JT Barrett as one of the more over-rated College Football QBs of all time in the Semis, they won't be able to contain Jalen Hurts and company in the National Title game.
BAMA will win their 17th Natty by toppling UW 41-24, allowing WSU to claim the honor of losing to a Top 3 team/runner-up by 7 points or less (Auburn 2013, Oregon 2014, Stanford 2015) in four of the past five years.
Okay, that's all the time I have for today.  Enjoy the games on Saturday. I'll be back over the weekend for a few thoughts on being 1-0 for the first time since 2011!
All for now. Go Cougs!