With the fast paced, action packed first few weeks of the NBA off-season a distant memory, Timberwolves fans can look forward to a completely restructured team.
But with open roster spots and a wing position needing to be filled, one unlikely man could fill this glaring need; Brandon Rush.
While the need for a '3&D' player is evident and the Timberwolves have offered minimum contracts to some players, according to local media expert and 1500ESPN host Darren Wolfson, Rush is not one of them:
A member of the Wolves last season, it was a rocky first year in Timberwolves colours for Rush. A jump from bench warmer to a starter who barely touched the ball would see most any NBA bench player struggle.
The results are an unflattering stat line for the 9-year pro out of Kansas, but with a defined bench role and reliable minutes, Rush can still definitely contribute to a winning team.
A dangerous shooter from deep, Rush nailed over 38 percent of his 3PT attempts this season. But the shooting guard's knack for spotting up in the corner has seen him become a man you can't leave to double inside, connecting on 43.3 of his corner triples for his career, per basketball reference.
Combine these impressive shooting statistics with the fact that Rush kept his opponents under 37% shooting in the midrange, and under 50% at the rim and it's easy to see that the '3&D' concept certainly applies to Brandon Rush.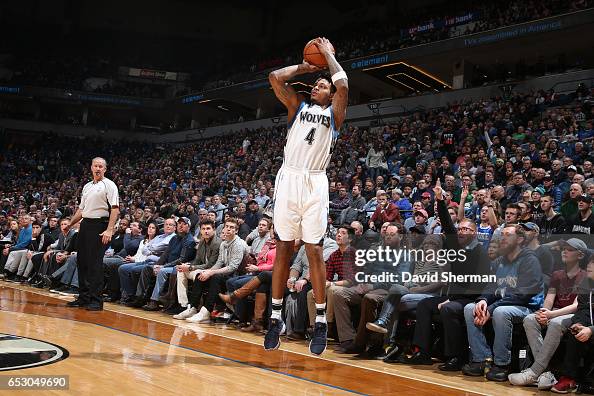 Thibs and co. in the front office are in god-mode this off-season, so who am I to question their motives… but it's clear to see that Brandon Rush could be a reliable tenth man for any competing team.
– Jake's Take
Go Timberwolves! Get your howl on.
Follow us on Twitter @howlintwolf & @Twolvesblog.