Over the past several years, the Penguins have had some polarizing figures grace their lineup.
Steve Downey.  Tanner Glass.  Marc-Andre Fleury.  Sirhan Sirhan.  Sometimes Derrick Pouliot.  Cardboard Brooks Orpik.
You can add Antti Niemi to that list.
Because for some reason, after just 5 games, a backup goalie who will likely play only about 25 games is the new scapegoat.  It's like Jeff Zatkoff never left!
Nevermind the fact that this was the second half of a back-to-back.  Nevermind the fact that both games were against the two other big dogs in the East.  Nevermind the defense barely showing up.  We exist in a vacuum where everything needs to be taken at face value.
And that was just the first period.
This is a very good, very dangerous, and flat out frightening Tampa team.  Stamkos is healthy again.  Kucherov is super human.  Victor Hedman is elite.  Alex Killorn is probably the name of some superhero villain somewhere.  They have a guy named Slater.
These two clubs will be slugging it out for Eastern Conference supremacy all season long.  Falling to them by just a goal with the schedule being where and what it is isn't going to break the season.
Stanley Cups aren't lost in week 2.
---
LINEUP
Lines began how they ended against Washington with Hornqvist and Sheary flanking 87 to start.  Wouldn't take long for Jakey Boy to be back with his father, though.
GOALS
TBL – 1st Pd./6:07  – Koekkoek; A: Stralman, Kunitz – 1-0
Early and often, it was all Tampa.  Niemi was a bit adventurous, but he was still making some remarkable saves that will not be remarked upon.  That is until Jultz had his soft ass clearance reined in and thrown towards the cage by Stralman.  Rowney's block ended up on Slater Cocoapuff's stick at the point for Kuhnhackl to deflect behind Niemi to give the Bolts an early lead.  Tough break.
PIT – 1st Pd./13:46 – Guentzel; A: Letang, Rust – 1-1
But a couple of minutes later, the Penguins would get their first of 5 powerplays on the night after Girardi tripped up Dumoulin to prove that he's still in the NHL.  The peep was lit with a lot of zip and movement.  Jultz was the trigger man, but they couldn't find twine with the man advantage. But with the second unit on as the penalty expired, Sheary, Rust, Letang, and Guentzel worked the Lightning enough to open up a schwifty feed from 58 for Bake to tip home.
Letang's 300th career assist.  What a good boy Conor is to snag the puck for him.
TBL – 1st Pd./20:00 – PPG  – Hedman; A: Kucherov, Killorn – 2-1
Then, late in the period, the Bolts got their second of 5 powerplays on the night as Letang was locked up for sending the puck into orbit without government approval. This coming about 40 seconds after the Pens thought they had taken the lead when Hornqvist kicked the puck into the net in an effort to catch Kunitz on the all time list of disallowed goals.  Niemi looked like he was going to drag the Pens by their balls into the intermission at 1-1, robbing Kucherov from Malkin Avenue on the half wall.  But Tampa kept pressing and kept the Pens from clearing the puck.  Hedman was a puck magnet on each clearing attempt, paving the way to launch roughly 8 bombs from the point, one of which killed Kuhnackl.  Haven't seen a German get taken out by a military grade weapon like that since World War II. He quickly collected the loose murder weapon and fired another ICBM that made it through the screen, off Niemi's glove, and into the net as the horn sounded, crossing with like 0.00001 seconds remaining.  Could not have been any closer.  Still not sure how Niemi could see anything to even get a modicum of his glove on it.
TBL – 2nd Pd./3:49 – PPG  – Stamkos; A: Namestnikov, Killorn – 3-1
For the third time, the Pens went back to the PK 3:37 into the second period with Rowney in the box for one of those new dumb slashing calls that was actually just an attempt to tie up the stick.  The Bolts took just 12 seconds for Stamkos to get his first of the season on his 4th shot of the game.  With his back to goal and barely in a dangerous position, 3 of the 4 Pens killers inexplicably went to Killorn.  That opened up Namestnikov down low and Stamkos all alone in his hole.  No chance for Niemi or Dumoulin.
PIT – 2nd Pd./8:58  – Sheary; A: Ruhwedel, Niemi – 3-2
The Penguins would go on their 2nd PP of the night less than 3 minutes later with Coburn in the box for whatever slashing is anymore on Phil.  Tampa killed it off, but this was when this game started going off the rails faster than a Dolphins O-line coach with end-to-end action. Niemi was able to deny Namestnikov on a breakaway and Ruhwedel collected the rebound, picked his head up, and hit an enormous stretch pass to Sheary behind the D, fresh off asking if he should snipe as he jumped over the boards.
TBL – 2nd Pd./9:49 – PPG  – Kucherov; A: Coburn, Killorn – 4-2
But before you even had a chance to shotgun an IC Light, Tampa would punish the Penguins once more.  Hags blew a tire trying to track down the loose puck in the neutral zone, which pushed the Pens back enough for Coburn to hit the line with speed and dump it off to Kucherov to unleash one of the nastiest shots you'll see this year.  Slow motion didn't slow that damn puck down.  Unreal release.
PIT – 2nd Pd./14:24 – PPG – Rust; A: Guentzel, Maatta – 4-3
The Penguins would, however, finally cash in on a PP chance on their third opportunity of the night with Dumont in the bin for tripping Malkin a few minutes later.  This time, it was their second unit putting the Bolts through the spin cycle again, forcing Callahan, Johnson, and Stralman to break down and chase the puck.  Opened up a lane for Maatta to drive one at the cage for Rust to bang the rebound.
TBL – 2nd Pd./17:55 – Koekkoek; A: Killorn, Johnson – 5-3
The Birds would get themselves a chance to tie it up on their 4th PP of the game with about 4:15 left in the period as Coco went off for interference.  They certainly weren't without their chances, but just as Koekkoek got out of the box, he surprised Letang, dumped him, and turned it into a 3v1 with Johnson and Killorn.  Maatta was left on an island that got carried out by the tide and Koekkoek finished it like he was a 500 goal scorer.  Unclear how or why no one let Letang know the penalty was expiring, but here we are.
PIT – 3rd Pd./10:01  – Hunwick; A: McKegg, Kessel – 5-4
The Pens didn't just close it up and move on to the Panthers.  They'd pick up another powerplay  just 2:14 into the 3rd on a Johnson interference call.  Stamkos and Guentzel were both denied on breakaway chances of their own with both teams going punch for punch, scoring chance for scoring chance in the 3rd.  The Pens weren't able to strike until the midway point of the period, however, by getting some sustained zone time and working the walls. Phil would end up making a great defensive play along the boards to keep the puck in and get it to McKegg.  Fake Name had enough time and space to get surgery to not look like Travis Hamonic, walk to the slot and fire one on Vasilevskiy.  Vas tried to kick it to the corner, but Hunwick was lurking in the shadows to collect his first as a Penguin.
Crosby went into Crosby mode as the teams continued trading chances, but it wasn't going to be their night.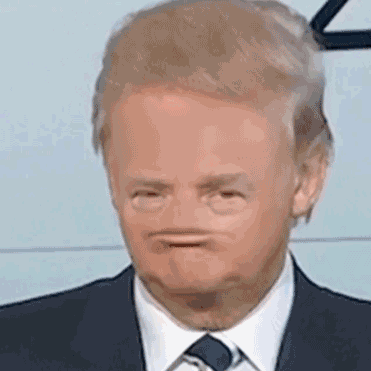 Game.
NOTES
Thought Niemi was fine.  Maybe he wasn't great, but he wasn't terrible either.  Gotta say, the game could've been about 192-1 at the end of the first period if it hadn't been for him.  He was an adventure a lot, but he made some timely saves too.
Schultz was very good on the PP.  Schultz very was bad everywhere else.  In his 15+ minutes of even strength ice time, he was on the ice for 14 shot attempts for and 22 against, but was absolutely hammering the puck with the man advantage.
Crosby and Hornqvist somehow managed to be on the ice for a combined 0 goals, which seems impossible.  Sheary, on the other hand, was on the ice for all 4 Pens goals and 0 goals against.  These were the only 3 with 0 GA.
Gonna be fun to watch these two teams in the ECF.
Pens play host to that other Florida team Saturday night at 7.  Go Pens.