Team: Los Angeles Clippers (3-0) at Portland Trail Blazers (3-1)
Time: Thursday, October 26, 2017 at 10:00pm ET (Moda Center)
This Thursday the LA Clippers face their first tough road test this season, the Portland Trail Blazers. The Blazers boast one of the league's best offenses and one of the league's best home-courts. The Clippers' top defense (87.6 DRtg) has not yet seen a top offense like Portland's (114.1 ORtg). These ingredients should make for a close match up between two of the hottest teams in the western conference.
With that said, let's look at the Tips Before Tipoff:
The Nurkic Effect
It's no secret that the Blazers have had tremendous success since acquiring Jusuf Nurkic. In fact, last season they were 14-5 with Nurkic in the starting lineup. Despite the Clippers going 3-0 against Portland last year, they have never played each other with Nurkic on the team. This should make for an interesting matchup as Deandre Jordan can no longer easily dominate the boards. The LA Clippers need to contain Jusuf Nurkic in order to win this game. Force Nurkic to turn over the ball (4TOPG) and don't allow him to reset the offense with any second chance opportunities.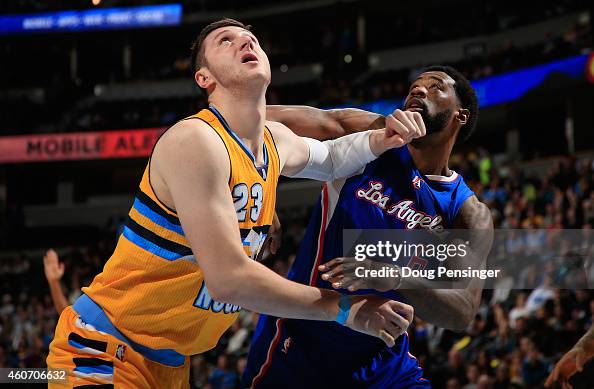 The Dynamic Duo
Historically Chris Paul has done a fantastic job guarding Damian Lillard, and that's why the Clippers have been successful against Portland. In 15 games CP3 held Lillard to: 17.3 PPG, 37% FG, and 3.5 TOV per game. This time around it's going to be Patrick Beverley's job to cut the head off the snake, and he's typically done a great job doing so. Lillard spoke about his love-hate relationship with Beverley the other day.
However, Lillard's counterpart C.J. McCollum is also a huge problem. This season, C.J. has shot a blistering 54% from the field and 67% from three. Both Austin Rivers and Beverley are going to have contain Lillard & McCollum, and expect there to be a ton of switching. In order to stop Lillard & McCollum the Clippers will need to blitz them on defense.
The Clippers need to force the ball out of the dynamic duo's hands, or make them take bad shots. Force guys like Aminu & Harkless to make shots. Nurkic does not have the passing ability of Plumlee from 2016, and is currently turnover prone, so force him to make plays as well.
For examples of this type of blitz defense:
Control the Glass
The Blazers are the #1 rebounding team in the NBA (53.3 RPG), and the Clippers are the #2 rebounding team with 51.7 RPG. In all of Portland's wins they outrebounded the opposing team by at least 12 rebounds. Despite having 19 turnovers against New Orleans, Portland outrebounded them by 20, allowing for enough second chance points to win the game.
If the Clippers can stay close in the rebounding game, they will win the game. Teams with trigger happy guards like Portland and Golden State, are incredibly dangerous with second chance points. It's demoralizing to play 24 seconds of good defense and then fail to get a rebound. Limit this from happening, and I believe the game will be close. However, if the Clippers get out-rebounded tremendously, I can see this being blowout in Portland's favor.
Tips Before Tipoff
1) Contain Nurkic
2) Blitz Lillard and McCollum on defense
3) Control the glass