At 3:00 pm ET, the NHL unveiled the NHL100 Classic jerseys that will be worn by the Montreal Canadiens and the Ottawa Senators for their December 16th outdoor game at TD Place at Lansdowne.
On the Senators' official site, there are a few additional photos of the jersey.
My first impression: I'm underwhelmed by it.
Granted, anything and everything is a massive improvement over the current set of home and aways that the team has essentially worn since 2007, but this red version just doesn't do much for me.
I loved Jacob Barrette's original design and obviously from all the marketing and branding across the platforms, it's easy to see that the Senators are going all in on the heritage brand. From the 'O' being prominently featured at centre ice at the Canadian Tire Centre to Belleville's adoption of the heritage sweaters as their own, it looks like the 'O'-design isn't going anywhere anytime soon.
Hopefully it looks better in person, but the experimentation and use of the bright red that the organization borrowed from their current home jersey just doesn't resonate with me.
It's safe to assume the introduction of silver to the colour palette was done as an homage to the Silver Seven teams from Ottawa's past, but its use and implementation misses the mark for me. I really do like the way that Adidas incorporated the past by embroidering the calendar years that the Senators won their Stanley Cups in the silver trim, but I could do without the inclusion of a narrow silver bar that runs between the two customary stripes that the 'O' logo rests on.
Maybe the silver will grow on me over time.
As I mentioned in my post this morning, I was hoping that the Senators would simply unveil a white heritage sweater, but it looks like its use in the NHL100 Classic promotional material was just misdirection.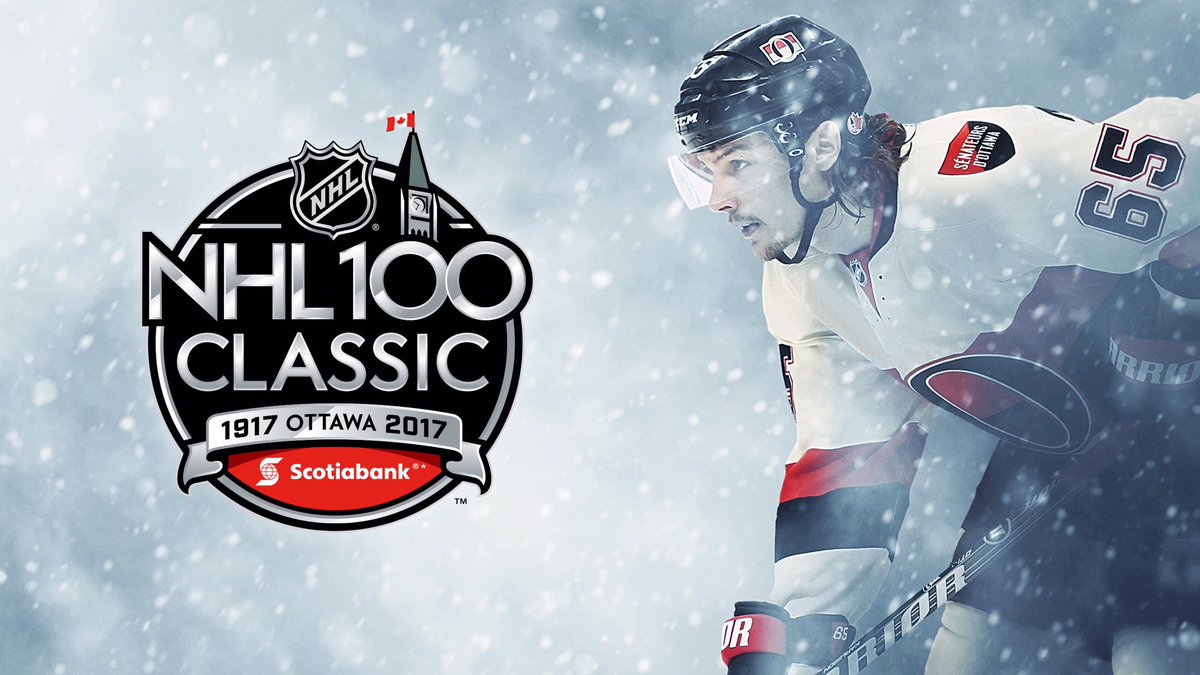 From a marketing standpoint, I can't really fault the Senators for electing to go in a different direction.
I expect the organization to go the route of their minor league affiliate in Belleville and replace their current set of home and aways with their black and white heritage design next season. Assuming they do this, it would make sense for the Senators to hold off on a white design until next year so they can capitalize on this new red version and make more money off of the introduction of a new white sweater next summer or fall.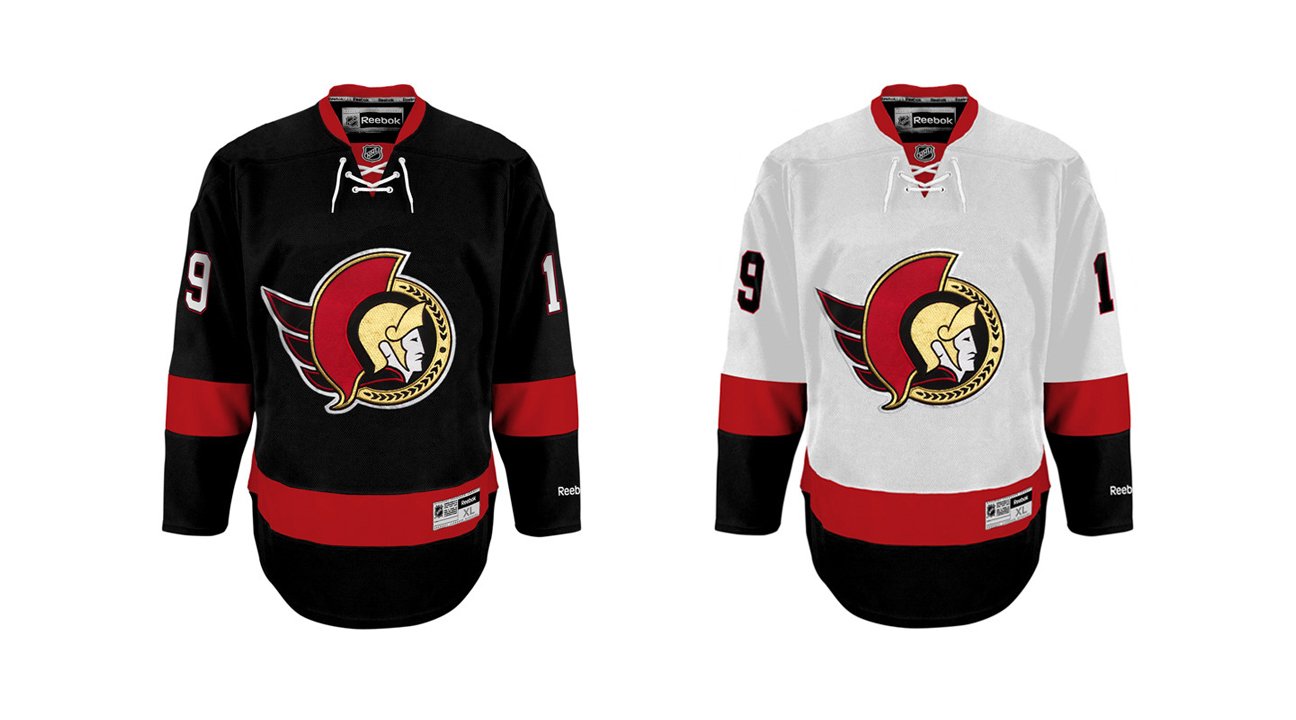 Part of me wishes that the Senators elected to pay homage to their past by re-introducing the black and white sweaters featuring the 2D centurion logo the team wore throughout the 1990's, but I'm hopeful that over time, the team can bring these back as alternate sweaters or ideally, a new set of home and aways that the team will principally wear.