PITTSBURGH PENGUINS VS NEW YORK RANGERS
THE PAINT CAN. PITTSBURGH, PA.
7:30 PM EST. NBCS, ATTSN
---
The Penguins are back in action tonight when they welcome the New York Rangers into tahn. The last time we saw the Rangers Sidney Crosby was making Kevin Shattenkirk look like a Capital defender in the playoffs while simultaneously reminding Henrik Lundqvist that he owns him. What have the Rangers been up to since then? Well, they've been average:
I'm usually not this lazy to where a screenshot is used instead of words, but I thought it was interesting how many categories the Rangers are within one deviation of the league average in. Of course a 14-10-2 record is still good for 30 points, which is good enough for 6th in the metro, a whopping 5 points behind division leading Columbus. The Penguins are only a few points ahead of the Rangers at the moment with their 15-10-3 record, but have won 4 straight and are 9-2-1 on the season in The Paint Can.
The Rangers have been off since Friday, a 5-1 whipping of the Carolina Hurricanes,which they followed with an outdoor practice skate at one of the rinks in Central Park over the weekend in preparation for their upcoming Winter Classic tilt with Buffalo.
The Rangers are currently in that awkward phase where they are still trying to get a cup for Lundqvist while also not knowing what it takes to get a cup, and it has landed them with some very big contracts to only a small amount of players.
To make matters worse for the Rangers, they have 10 expiring contracts after this season and hardly any of their players are making a good enough impression to stay in the Blue Sweaters. Even with the salary cap projected to increase this offseason the Rangers are in the precarious situation where they can either cut ties with a large core of their franchise or resign the parts that haven't worked yet  and hope for the best… there is only so many times you can put together a broken toy before realizing it will never work. The Rangers are nearing that point, and in the process they are dropping the guillotine on King Henry's window.
STARTING LINEUPS
New York was dealt a blow when they signed Kevin Shattenkirk when leading scorer Mika Zibenejad went down with a concussion last week. With Zibenejad's 22 points out of the lineup Pavel Buchnevich (who?) becomes the team's leading scorer with 9 goals and 11 assists in 26 games, but at least they have all $7.8 million of Rick Nash's 7 goals and 6 assists. Isn't it hard to believe that the Rick Nash deal is in it's final year? When the Rangers pulled the trigger on that deal it was supposed to take them to the next level, now 5 years later the Rangers have one Stanley Cup Final appearance to show for.
The Rangers have a solid team on paper as you can see in the image above, a few pluggers here and there but overall a solid effort at a roster build if they only possessed the ability to know what to do with it. The Penguins have enjoyed two days off since their Saturday dance with Buffalo, and unless Matt Murray magically healed his area of injury then the lineup should look very similar to that game. It seems Ian Cole is back in the rotation after a brief hiatus, and might I add that he has looked very good in his return… maybe Sullivan is a good coach?
WHO TO WATCH
FOR PITTSBURGH:     THE DEFENSE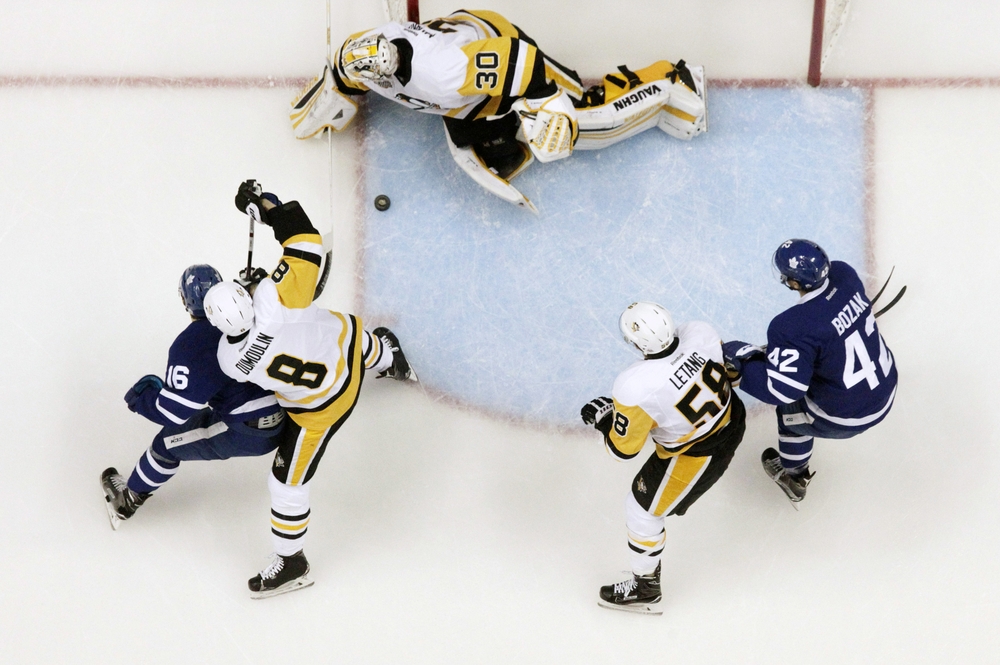 I mentioned it above but the Rangers have a solid offensive framework which should test the Penguins defense. The team is on a 4 game winning streak but those wins came against Tampa (both teams in the second of a back-to-back), Philly (sucks), Buffalo (really sucks), and Buffalo (still really sucks). The defense was tested against all four for sure, but it will be nice to see how they respond to a team that has been off for a few days and isn't competing for the top lottery pick.
FOR NEW YORK:     BOO NIEVES
Not going to lie, I don't know who this guy is, but I'll be damned if that name doesn't sound like a player that will score against the Penguins.
---
FINAL THOUGHTS:
The Penguins have started to look a lot more like the Penguins as of late for those of you that have actually stuck around for the end of the game to see the result…
A division foe is always a great chance to see how you stack up, and the Rangers are a good test for the Penguins adjustments they have made through the first 28 games of the season. I look forward to see if the offense can continue to dominate against a better blue line than teams like Philly and Buffalo possess, and it will be nice to see how the team responds defensively to the Rangers as well.The recent back-to-back 4 goal margin victories over the weekend against Baffalol has helped get the Penguins once horrendous goal differential to an almost less panic-attack inducing -8 on the season. If the Penguins offense continues to churn the way we've seen the last four games we might even get back to even before Christmas! Currently this is the Jake Guentzel and Phil Kessel show with Tristan Jarry trying to steal the spotlight, and yinz thought the team needed a "youth" movement. Sidney Crosby with points in 6 straight including 2 or more points in each of his last 5 going up against a team he usually has big nights with… look out top 5 in scoring, the King isn't dead yet.
---
Be sure to check out the latest "Champions" print by our friend Stephen at http://www.artofstephens.com/ Stephen has been including players in our gameday banners as he completes them with today being Geno. Shame on you for 8 weeks if you don't order one of these.