PITTSBURGH PENGUINS VS ANAHEIM DUCKS 
PPG PAINTS ARENA – PITTSBURGH, PA
7:00 PM EST. AT&T SN PITTSBURGH
Twas' the night before the night before Christmas and all through the house not a creature was stirring except for my annoying family and in-laws and cousin Rick who won't stop trying to talk to me even though we ran out of shit to talk about 4 hours ago.
If you're like me and hosting family for the holiday season the Pens December 23rd game is not only a welcome break from the family but a must have relationship/marriage saving event.
Carol isn't going to stop asking when you're going to get engaged, she's just not, but thankfully at 7pm you'll have a reason to sit on the couch and get drunk. This is the get drunk game of the year. You've got nowhere to go, Carol and Rick suck, so what the hell. Treat yo self.
And ya know after 3-4-5 beers, maybe Rick's suggestions on the lines don't seem so half-baked (wait did Rick bring weed?) and ya know we both don't like Reeve's so who cares. Maybe Rick ain't so bad (false, he is, that's the booze talking el capitan).
Also, Hell, if they keep being annoying just keep drinking and really REALLY condescendingly explain icing every time it happens. It's like your own drinking game. How many times can you say, "NO, NO, ART, IT WORKS LIKE THIS, ITS A HYBRID" Really enunciate hybrid, it'll piss him off so bad.
Lines:
Guentzel-Crosby-Rust
Hagelin-Malkin-Hornqvist
Sheary-Sheahan-Kessel
Kuhnhackl-Simon-Reaves
Dumoulin-Letang
Maatta-Rooweedle
Hunwick-Penny's Brother
Murray-Jarry
Ducks:
Roy-Getzlaff-Rakell
Cogliano-Henrique-Silfverberg
Ritchie-Vermette-Kase
Wagner-Grant-Shaw
Lindhom-Manson
Fowler-Bieksa
Beauchemin-Montour
Gibson-Miller
The Pens did their annual Christmas movie video. It rules, and Geno steals the show again. Phil is also very good.
Last year on 12/23, the Pens beat the Devils 4-1 (Eric Fehr scored a goal lol). On 12/21/2o15, the Pens beat lumbus 5-2, Geno and Phil each scored twice. Big chance to grab some momentum tonight against a solid hockey club and feel like things are back going in the right direction during the holiday mini-break.
It's time.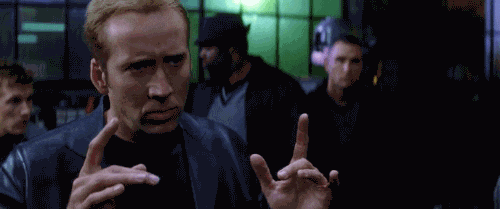 Go Pens.