PITTSBURGH PENGUINS AT PHILADELPHIA FLYERS
WELLS FARGO CENTER – PHILADELPHIA, PA
7:00 PM EST. NBCSN
---
The Penguins sleepwalk into Philadelphia tonight to wrap up their quick 3 game losing streak road trip against teams that have exactly 0 combined Stanley Cups in the same time span that the Penguins have won 3.
There should be something to be said about a team that has won 3 Cups in the last decade.  Recently, that's simply been "they fucking suck." Rightly so, too, as they sit just 1 point ahead of the Flyers, who have two games in hand and are dead last in the Metro Division.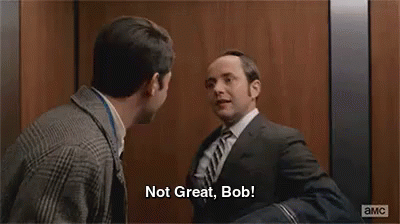 We know the Metro is a bloodbath.  We know that 5 of the 8 playoff spots come April will be occupied by Metro division teams.  We also know that the Penguins are Free Fallin' faster than that dead guy's song.
But inevitably, we know that there are a finite amount of games that the Penguins have to right the ship.  Maybe they do turn it around.  Maybe they don't.  There are also more questions right now than answers, too.  One of those answers may be Dan Sprong, who was one of the Pens best forwards on NYE against Detroit.  He may be a start to the ultimate solution, but he's certainly not the answer on a team that has more holes than Bonnie Rotten.
Time will tell.
Penguins Lines
Just a day after dropping a 4-1 decision to the Red Wings, the Pens called Dom Simon back up and sent DeSmith, Pedan, and Wilson back down.  Banking on that meaning returns for Jultz and Letang are imminent, which would be swell for a team that looks like quadriplegics in the deep end of an Olympic water polo match.
Guentzel-Crosby-Hornqvist
Hagelin-Malkin-Phil!
Sheary-Sheahan-Sprong
Kuhnhackl-Rowney-Reaves
Dumoulin-Letang
Maatta-Schultz
Oleksiak-Hunwick
Murray
Jarry
Flyers Lines
On the flip side, this season has spelled the end of Claude Giroux as a top line center.  He passed the baton back to Crosby years ago and we's still a top player in this league (13G, 33A), but Sean Couturier has capitalized on his offensive upside (18G, 18A in 38 games) by getting out of the 3C purgatory he's lived in since breaking into the league.  He's also getting top PP time as well after Brayden Schenn was shipped out of town.  Still an ugly mafukka though.
Giroux-Couturier-Konecny
Raffl-Patrick-Voracek
Weise-Filppula-Simmonds
Leier-Laughton-Weal
Provorov-Gostisbehere
Hagg-MacDonald
Sanheim-Gudas
Elliott
Neuvirth
What To Watch For
Sidney Crosby: Sidney Crosby's recent struggles at 5v5 have been well-documented.  Nothing like a game against the Flyers to break out of that funk, against whom he has 37 goals and 50 assists in 60 career games.
Special Teams: In recent memory, the special teams duel between these two sides has been more explosive than Nagasaki in 1945.  Over the course of the last month, both teams rank in the top third of the league in terms of powerplay conversion.  The Penguins, 7th, have gone 10/45, while the Flyers, 10th, have gone 11/53 since 12/1/17.  However, over that stretch, the Flyers have scored just 4 PPGs on 22 chances on home ice.  Worse yet, the Penguins have just 1 PPG on 16 chances away from home over the last month.  On the flip side, the Penguins have allowed just 1 powerplay goal against over the last month on 15 times shorthanded away from PPG Paints Arena, while also killing off 36 of 39 in total over that time period, 3rd best in the NHL.  On home ice over the last month, the Flyers have killed off 7 of 10, 3rd worst in the league.  They've been much better away from home, helping keep their overall percentage (23/28, 82.1%) over the last month at 16th best.  If the Pens 5v5 struggles continue, look to their PP to lift them.
Goaltending: In 12 games against the Penguins, Brian Elliott is 7-2-2 with a .925 SV%, which is to say that is "good."  Matt Murray's struggles this season have also been well-documented, though this blogger is of the mindset that worrying about his play is a loathsome act while the D is limp and the bottom six is mostly incompetent. That said, his form is certainly reflected in his career record against the Flyers, where he's 2-2-0 with a 3.08 GAA and a .907 SV% in 6 career games.  Command+F "Nothing like a game against the Flyers to break out of that funk."  Command+C.  Command+P.
Slap these sonsuvbitches back to their basement.
Go Pens.