What a game and what a moment for the Pens to rise up from the ashes and make a statement about what they're here to do and not to do:
With home ice advantage at stake in what is almost assuredly about to be a first round matchup between these two squads, neither disappointed.
Neither solved shit, either.  For now.
But with the OT win that followed, the Pens are now one point away from clinching home ice against either the Ohio trashbags or the Jersey trashbags.  And boy, was it ever so sweet.
There's a level of importance for both of these teams to gain that extra advantage with home ice.  So you can maybe understand why Torts filled his diaper approximately 8 times before heading to the locker room.
For the Pens, PPG Paints Arena is damn near a fortress for them.  For the Jackets, Nationwide Arena….has a cannon?  Is in Columbus?  Unsure of the positives for the Jackets, but someone surely can tell you what they are?
So for the Penguins, a point of any kind tonight against the Senators (at the Paint Can) locks them in to the #2 seed in the Metro.  All the Jackets can do tonight is take off their pants and jack it hope the Sens do them a favor and win in regulation, while also having to travel to Nashville on Sunday and do the business.
I, for one, like the Penguanos chances.
This is especially true when you consider the way the Penguins responded to going down 4-3.
When this team plays with urgency and desperation like they did for the last 10+ minutes, there isn't a single team that can match them.
And if the last 10+ minutes are a sign of things to come next week, this whole goddamn league better be on high alert.  They're coming.
---
LINEUP
This big game saw zero (0) changes to the forward group as Brassers remains on the mend, while Ruhwedel was re-inserted into the lineup, directly replacing Hunwick alongside Oleksiak.  Murray v. Bob in the crease.
GOALS
CBJ – 1st Pd./5:11– Werenski; A: Dubois, Panarin – 1-0
In the early going, it was all Pens driving the play, which was a significant trend over the full 61+ minutes.  Murr and Bob were both called into action during the opening stretch of play, with the latter being the more active and tested of the two netminders.  Again, a trend that would stick.
But about 5 minutes into the game on a draw in the Jackets D-zone, the Pens 3rd line with Ruhleksiak got matched up against the dynamic CBJ top line, partnered with Seth Jones and Zach Werenski on the back end.  That's asking for trouble and bullshit.
And trouble and bullshit came and prevailed in the form of Artemi Panarin.  After a short little breakout pass from the D, Panarin weaved his way through the neutral zone and by 3 Pens, gaining entry to the zone a little too easily on Ruhwedel's side of the ice.  Panarin is the last player on the Jackets roster you want to give any time and space too and he certainly made them pay the ultimate price, finding Dubois on the far side to set up Werenski for a soft goal as he came steaming down Highway 1.  Not a great goal for Murr.
PIT – 1st Pd./10:26 – PPG– Phil!; A: Schultz, Crosby – 1-1
Not long after the Jackets opened the scoring, they went to the powerplay after Hornqvist "boarded" Elite Penalty Killer and Defensive Defenseman Ian Cole.  It wasn't boarding.  It wasn't even tripping.  But life happens and so does Matt Murray, going into God Mode to snuff out a PP breakaway chance from Werenski before Seth Jones would kill the last 20 seconds of the peep by boarding tripping Tommy Kuhnhackl.
Just about 16 seconds after the Pens PP started, it ended, even with Calvert getting a great look on the 4v4.  With Elite Penalty Killer and Defensive Defenseman Ian Cole on the ice, Phil! went right the fuck at him, driving him back with speed and ripping a buck nasty wrister through him and by Bobrovsky to draw level.  Boom.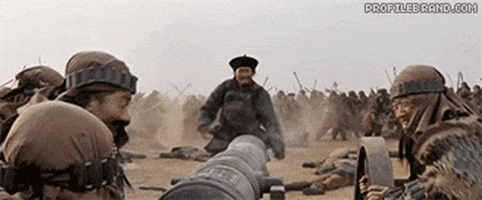 CBJ – 1st Pd./12:39 – Calvert; A: Johnson – 2-1
But about 2 minutes later, the Jackets were back in front after a comedy of errors from the Pens.  First, Crosby was giftwrapped an outlet pass and fed Rust getting back onside to nearly head in on a 3v2.  Rust and Crosby proceeded to cross streams, which you never do, to turn the puck over to Jack Johnson.  Johnson, trying to earn a payday for the first time in his career, hit Calvert streaking through the NZ to catch a recovering Maatta after Maatta and Ruhwedel collided to take Ruh out of the play.  As soon as Olli was spun around, it was all over for him.  Got danced, left Murr no chance as Calvert slipped the backhander home.
PIT – 1st Pd./15:35 – Hornqvist; A: Schultz – 2-2
The Penguins only needed 3 minutes to pull one back.  A gritty effort along the wall from the Hagelin-Malkin-Hornqvist trio led to a failed CBJ clearance that found a blue line holding Jultz.  He wasted no time bringing it down and throwing it towards the net, getting a little bit of a lucky bounce for Hornqvist to bat home out of midair.  Bang.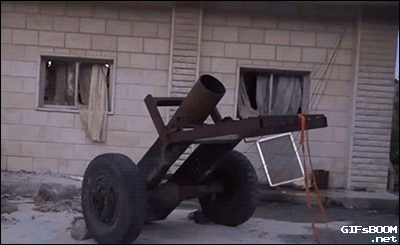 CBJ – 2nd Pd./6:35 – PPG – Jenner; A: Vanek, Milano – 3-2
Just 5 minutes into the 2nd frame, Columbus would go on their 2nd PP of the night, this time with Oleksiak in the box for high sticking Matt Calvert after Calvert picked Malkin's pocket and exploded into the zone, splitting the Pens D and drawing a Murr save and the penalty.
The Pens survived 75% of it, but after a clearance, they found themselves a goal down again.  Milano took the puck and hit the line with a ton of speed, forcing the Pens PK back and opening up the quick feed to Vanek.  Vanek conjured up the 2012 version of himself to make an obscene feed to Boone Jenner in front.  Fuck Boone Jenner and the horse his dad fucked to create him.
PIT – 3rd Pd./2:58 – PPG – Letang; A: Malkin, Hornqvist – 3-3
That'd be all she, or I, would write for the 2nd.  But to start the 3rd, the Pens had about 20 seconds of a carryover PP with that dickhead Jenner in the box for hooking Hags, this coming after Malkin made some audacious save to keep it a 1 goal game late in the 2nd.  CBJ killed it off, but Cam Atkinson would head off for high sticking Guentzel to put the Pens PP back to work almost immediately.  If there was ever a time for a PPG, it was now.
Fortunately, that's why this section is here.
Another gritty performance down low from Hornqvist, winning battles and getting it from low to high to Malkin at the point.   Columbus was reeling and their PK structure broke down as they tried to break and close 71 down.  All it did was open up the lane to find Letang with a cross-zone pass.  Letang asked if he should snipe right in Elite Penalty Killer and Defensive Defenseman Ian Cole's face.  Duh and/or hello.  Vintage 58.  Crack.
CBJ – 3rd Pd./8:25 – Atkinson; A: Dubois, Panarin – 4-3
Once more, the Jackets would not go the hell away.  After Letang had his breakout pass totally broken up by Panarin in the neutral zone, he walked around 87 as Sid was heading to the bench and slipped a little pass to Atkinson gunning through the NZ.  Letang closed him down, but he had enough space to feed Dubois on the left wing to draw Dumo in.  Atkinson continued his drive down the slot, deflecting Dubois shot-pass in on Murr and cashing in on his own rebound.
PIT – 3rd Pd./12:16 – Sheary; A: Phil! – 4-4
But because there are still words in this post, the Pens weren't done either.  They did, however, looked hemmed in their zone on this one before blocked down a shot down low from Jenner.  Phil! just looked to clear the puck, but Conor Sheary, who went from being Conor Sheary to Conor Sheary in this game, decided he was going to wake up and put the team on his back.  Another gritty AF effort as he beat Calvert to the loose puck, chipped it by Jones, and outmuscled Werenski to drive to the cage and bang home a goal from his knees.  It was enough to just force overtime, even with the Pens overwhelming the Jackets and holding them to without a shot on goal until the last 10 seconds of regulation, which ended up being a 12+ minute stretch of shotlessness.  Boom.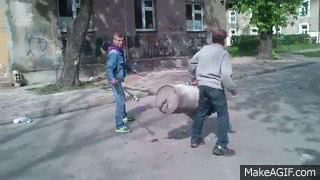 PIT – OT/1:06 – Phil!; A: N/A – 5-4
As these two teams had done for the first 60 minutes, they put on a damn show at 3v3.  Tons of up and down action for the 1:06 it lasted, with Panarin the architect for the Jackets.  He freed Atkinson to get in alone on Murr, but he turned it aside and unleashed Phil! to just go coast to damn coast and wire a vintage Phil! shot by Bob to finish this bitcc.
That shot, you guys.  It's unfair.
Game.
NOTES
Elite Penalty Killer and Defensive Defenseman Ian Cole was on the ice for both Peng PPG.  If that stupid ass narrative wasn't an unrelenting dickhead, that should be enough to smash it to pieces.  Crazy how that works!
Give Phil! 90 points on the season.  Neither he nor Gene are going to win the Art Ross, or Hart for that matter, but who gives a shit?  Pens are likely ending the season with 3 guys in the top 10 and potentially 3 guys with 90+ points.  That's better than any popularity contest.
Can't say this game wasn't entertaining from start to finish.  The Pens controlled the even strength shot share from the opening puck drop (59 attempts for, 33 against – 64.13%).  They nearly doubled the Jackets up in even strength scoring chances (31-16), with an 11-7 edge in the high danger realm.  Only Sheahan (48%), Oleksiak (46.15%), and Kuhnhackl (33.33%) were below 50% in shot attempt share at evens, while Hot Carl was a staggering 91.3%.  Hagelin was on the ice for 21 shot attempts for and just 2 (!!!!!!!!!!!!!!!!!!!!!!!!!!) against in 12:28 of EV TOI.  That's batshit.
Sens come to town in 13 minutes in the Pens final game of the regular season for a 7:30 faceoff.  LGP.