That sound you just heard was the rest of the NHL pissing their pantsuits.
Because, baby, the Penguins…they are a comin'.
There are few better ways to roll into the playoffs looking to defend your two straight Stanley Cups than that of notching a comeback win over your likely first round opponent, then following it up 24 hours later by shutting out the team the team that took you to 7 games in the ECF a year ago.
Oh, and it cannot be understated how important that little home ice advantage thing will be against teams like the Devils or Blue Jackets.
But for now, let's savor two big wins heading into the postseason.  Let's savor Casey DeSmith's shutout performance.  Let's savor Phil Kessel.  Let's savor the Pens putting 3 guys in the top 10 of scoring, all over a point per game.  Let's savor another 100 point season from this team, their 3rd straight.  Let's savor that the Penguins have had exactly one season where they didn't notch 98+ points (and that was because of a stupid idiot lockout) since Crosby and Malkin began playing hockey together in 2006-07.  Let's savor how goddamn fortunate we are to have gotten to witness this.
Let's savor all of that before we get to the fact that the Penguins' journey to the unprecedented officially begins now.  The "easy" part of getting through the first 82 games is over.  The hard part is finally here.
Because sixteen more wins ain't coming easy, folks.
---
LINEUP
With home ice advantage on the line, Crosby and Co. didn't get that night off they traditionally get this time of year.  That also meant Crosby played in all 82 games for the first time in his career.  With the Sens being a bigger pile of dogshit than Chipotle's queso, DeSmith got the start in net vs. Craig Anderson's Moby lookin' ass.  Otherwise, the lineup was the same that topped CBJ the night prior.
GOALS
PIT – 2nd Pd./1:25 – PPG – Crosby; A: Kessel, Malkin – 1-0
After a relatively uneventful first period which saw a metric fuckload of penalties/powerplay chances for both teams, it took the Sens 2nd PK effort to allow the Pens to open the scoring.
The Pens top PP unit were like dogs on raw meat, hounding the puck down and keeping the Sens from getting a clear.  By and large, they had to keep it along the perimeter, but when Gene, Jultz, and Phil! combined with some quick puck movement high in the zone, it pulled the Sens out of position enough for Evergene to work it down low to Crosby, quickly finding Phil! on the far post immediately.  Anderson was able to turn Phil's shot aside and direct the shot to the corner, but it was 87 reacting to the free puck, hanging dong and gloving it down to bank it in off Anderson from below the goal line.  Absolutely fucking ridiculous goal.
He knows.
PIT – 2nd Pd./7:31 – PPG – Guentzel; A: Schultz, Maatta – 2-0
About 4 minutes following Crosby's opener, Filip Chalupa found himself in the box for hooking Josh Jooris for some reason.  The 28th ranked PK was able to hold the top PP from scoring again, but only just.  Because 5 seconds after the penalty expired, the Pens were doubling their lead.
Again, some gritty work along the boards from Guentzel, Sheary, and Sheahan turned to a combination between Sheary, Maatta, and Jultz high in the zone.  Schultz stepped into the open space given to him and threw a shot wide of the net for Guentzel to do his best Obie impression by stomping Moby, banking one in off the Sens netminder himself.  Like father like son.
He also knows.
PIT – 3rd Pd./6:55 – Phil!; A: Sheahan, Oleksiak – 3-0
Both teams would continue to dick off with taking penalties and when the dust finally settled, the Pens would extend their lead to 3.
Oleksiak and Ruhwedel started the whole play off by handling a dump in.  Oleksiak deferred to Ruh behind the net and as some Senators went to set up or whatever they were doing in the neutral zone, Ruhwedel hit Phil! at the far blue line with a long ass stretch pass.  Phil! stormed into the zone and went to work down low with Sheahan and Sheary, eventually having the puck work out to Sheary for a shot in tight down low from a tough angle on Anderson.  Craigery made the save, but Sheary latched back on to his rebound and moved it up high for a quick wrister on net from Penny's brother.  Anderson went down harder and faster than Amia Miley on the shot, leaving Sheahan to grab the rebound and set Phil! up to put the Sens out of their collective miseries.
Phil! is so beautiful and perfect and we as a human race do not deserve him.
PIT – 3rd Pd./16:53 – Hornqvist; A: Crosby, Letang – 4-0
If the Sens weren't put down and euthanized following Phil's goal, they certainly were 10 minutes later.  Even with the 3-0 lead, the Pens and DeSmith still had a lot to do to preserve that shutout.
DeSmith, on top of his game last night, made one of the best saves of his night on a Wolanin one-timer from the top of the faceoff circle on a feed that came from behind the net.  Guentzel collected the rebound and immediately fed Crosby to exit the zone and get that odd man rush going with Letang and Hornqvist.  The Wizard dumped it off to 58 to gain entry to the offensive zone, only to overlap Letang and take the return, drive low, and feed a reverse pass to Hornqvist stopping up in the soft little area to smoke Anderson again and lock the Pens in to the #2 seed.
Three plus minutes later, Casey DeSmith notched his first career NHL shutout and that was that.  Bring on the Jackets/Devils/Flyers.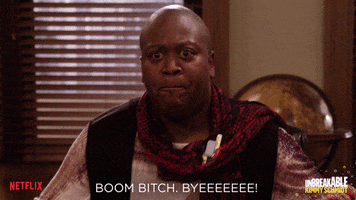 Game.
NOTES
Big ups to DeSmith for the 35 save shutout.
Barring a 5 point night from Ovi tonight, the Malkin (4th- 42G-56A-98P), Phil! (8th- 34G-58A-92P), and Sid (10th – 29G-60A-89P) will all finish in the top 10 in scoring.  Having 3 players in the cap era put up over a point per game should not be overlooked.
Also not to be overlooked: 29 goals for Hornqvist on the season.  Hitting his stride at the right time as he scored goals in each of his last 5 games, including 9 goals and 13 points in his last 11.  In every one of his 8 seasons where he played 60 or more games, he's scored at least 20 goals.  Gotta be tough for certain process based analyst to stomach that.
Waiting game now for who the Pens play.  Saturday means everything.  Columbus (97 Pts.) is in Nashville.  Jersey (97 Pts.) is in Washington.  The Flyers (96 Pts.), still not a playoff lock, host the Rangers.
Playoffs start sometime next week.  LGP.