Do you like luck?  Do you like skill?  Do you like concentrated powers of will?  Do you also like pleasure, pain, and a reason to remember a name?
Well, friends, you've come to the right place.  The NHL playoffs are back, baby!
And what a better way to open this 2 month sprint to 16 wins than renewing a rivalry that hasn't truly existed for few years.
Let's be frank (or Sally) for a moment here.  For as much shit as both the Philadelphia and Pittsburgh fanbases throw at one another, Pens/Flyers hasn't been worth a damn lately.  The Pens swept the season series, the Pens have won Cups (plural) in this generation, and by and large have been head and shoulders above their cross-state rivals.  These the facts, Jack.
And, boy, was that ever on display last night.
Not even going to bother bringing up the blown 3-0 first period lead from 6 years ago to the day.  This ain't your Country Club Penguins anymore, kids.
This Penguins team is ruthless; blood-thirsty.  And they aren't stopping any time soon with destiny beckoning.
And we've seen snippets and microbursts of this all season.  Things that we all hoped (or expected) they'd do in this very game, regardless of opponent.  Feels great that it all came together against this opponent though, doesn't it?
And you can't help but think that was by design, too.  Crosby and Malkin know what's at stake this postseason, probably more so than the rest of us.  But with all the talk about trying to pass their Best Player crowns off to about 100 different other players in the league, they reminded us of one thing and one thing only last night:
These two guys put on a performance for the ages in their continued domination and decimation of the Philadelphia Flyers.  After last night, in 18 games played against the orange dickwipes from across the state, Sid has a staggering 12G-14A-26P.  Gene isn't far behind him at 11G-12A-23P.
And at the end of it all, we got a glimpse of what to hopefully expect the rest of the way in this series: this Penguins team being a nightmare matchup for Dave Hakstol's poor children.  If that nightmare continues to manifest itself as it did last night, it's going to be a loooong short series for the orange ones.
But above all else, you'd think the Flyera faithful would've been excited to see a football score last night.  It should've been a chance for them to remind themselves of better times.
Oh…
---
LINEUP
Elite new playoff lineup graphic from the Pens.  Brassers returned to make his Penguin playoff debut, splitting Kessel and Sheary.  Sheahan back to his home in the 4C hole and Jooris removed.  Everything else remained the same from the lineup that dropped a home ice deuce on the Senators heads in Game 82.  Murr vs. Elliott between the pipes to start.
GOALS
PIT – 1st Pd./2:38  – Rust; A: Letang, Guentzel – 1-0
From the opening shift of the game, this Penguins team was fucking flying.  And that sentence does not do justice with what they were doing.  The Rust-Crosby-Guentzel line got the start and damn near scored 10 seconds in, which 13/10 would've ended the series immediately.
They didn't, though, and had to wait until their second shift to make an impact.  On an end-around, Brian Dumoulin was the first to the puck with Michael ROFL putting him under pressure.  Dumoulin wasted no time going north with the puck, finding enough of a gap with the pinching Giroux to feed Crosby.  Sid, rather than trying to corral the tough pass, deflected it to the absolute perfect spot for Guentzel and only Guentzel to latch onto the pass.  While that was going on, Letang saw acres of wide open ice ahead of him to jump into the play and take the Baked area pass with speed to drive into the offensive zone.  Letang in all alone did all that he could do: throw it on net.  As the Penguins did early and often, they had no issues throwing it on net from anywhere to test Elliott, who is a playoff garbage boy.  Total hogshit rebound control to give it right to Bryan Fucking Rust to grip and rip one that Elliott really should've saved.
PIT – 1st Pd./10:07  – Hagelin; A: Hornqvist, Sheahan – 2-0
The Pens kept coming.  Just as the Flyera looked like they were going to have a clean exit after taking it away from the Hagelin-Sheahan-Hornqvist trio at the end of their shift, Hags busted his sac to get on Couturier, forcing Coots to vomit out of his ass for Sheahan coming back into the play.  Hags went straight to the net as Sheahan deferred to Hornqvist to play a quick little game of Just the Tip.  Bang.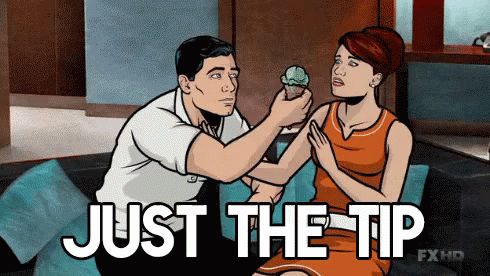 PIT – 1st Pd./14:09  – Malkin; A: Hagelin – 3-0
Andden the special teams shit started rearing its head as of course is tradition.  On the following shift, Travis Konecny put the Pens on their first PP of the series when he tripped up Conor Sheeree.  On the ensuing Pens peepshow, Gene would cut it short by hooking up Not Brayden Schenn with 48 seconds remaining on the man-advantage.
But because the above note says "PIT" and not "PHI," it means that the Pens PK was all bidness in shutting them down.  Right as Malkin was released from his glass cage, Giroux set up Gostisbehereherehere for a one timer that HagDaddy blocked the shit out of for Malkin to swoop in and take off by Voracek, walking through ghost bear as if he was a specter of a good defenseman, ripping the backhander by the ratted garbage boy.
Ain't no stopping a fully evolved Evgeni Malkin, baby.
PIT – 2nd Pd./7:50 – PPG  – Guentzel; A: Brassard, Sheary – 4-0
Early in the 2nd frame, the Flyers actually came out of the dressing room looking like a real boy hockey team rather than the peewee team the Pens made them out to be through the first 20 minutes.
None of that mattered, though, because that chickenshit Sean Couturier did some chickenshit shit by kinda going after Letang's knee in the neutral zone to put the Pens on the man-advantage for the 2nd time on the night.
The Penguins top unit couldn't get much going, but late in the PP with the 2nd unit out there, they were able to keep shit simple before dazzling on a tic-tac-toe beaut.
Following a retreat to their own zone, Letang lugged from behind Murr and fed Maatta to take a hit and get the puck into the o-zone.  Sheeree raced in to collect the end-around before Provorov, rounding back out and combining with Olli at the point.  With the Flyera committed to the strong side and the point, Sheeree hand enough of a lane to land a 757, instead choosing to find Brassers on the far side of the ice.  Turns out, Sheeree doesn't have his commercial pilot's license.  Sheary does, though.
Brassers wasted no time getting his first Penguin Playoff Point, immediately finding Bake all alone in Elliott's kitchen, eating all of his Dunkaroos and getting that tapperoo.
PIT – 2nd Pd./9:01  – Crosby; A: Dumoulin, Guentzel – 5-0
Just over a minute later, what goal did we get?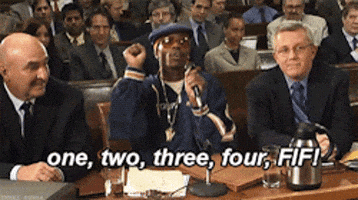 At one end, Oleksiak had to deal with a dump in and some pressure.  The zone exit turned into a Pens dump in that Elliott set up for a controlled Flyera breakout.  Turns out, the Flyers couldn't control a blind quadriplegic last night, inevitably ending with Simmonds giving it right back to Letang at the Pens blueline.  D-to-D-to-D allowed The Tang to send a pass up the wall to Rust for a touch pass to a scorching Guentzel through the neutral zone.  You have a higher chance of hitting the Powerball than $30 Million Andrew MacDonald had at containing Guentzel, who went on to circle the wagons and find Dumo for a point shot that got partially blocked up high.  With any other player on the ice, that's how and where that play dies.  Except Sidney fucking Crosby was on the ice, proving once again that he is inhuman and inhumane.
There simply are not enough words in the English language, or any other language, to adequately describe how bananas this goal is.  Spelled the end of Brian Elliott's night, too.  What a moment to send him to the locker room, too.
With Petr Mrazek coming in, Geno damn near welcomed him to the show with a worldie of his own, but was just denied by the iron.
PIT – 3rd Pd./7:41  – Crosby; A: Schultz, Guentzel – 6-0
Just when you thought the game was cooked and the Pens were done scoring, they…well…weren't.  After a quick spell in which Murr and Co. had to turn some chances away, the Pens were able to eventually get a line change and move the puck out of their zone.  Hags did what he needed to do to eat it up and get the Crosby line back out there.
As Jultz waited and broke the puck out on the controlled breakout, Guentzel once more blazed up the wing to get into the zone and set up another one.  Joined late by Jultz, Guentzel set him up for the 1T as all 4 Flyers in their zone chilled and just let it happen.  Took a couple deflections and found its way to 87's stick for maybe the easiest goal he'll even score…..
PIT – 3rd Pd./10:42  – Crosby; A: Dumoulin – 7-0
And just 3 minutes later, it was 7.  Coming yet again from a Murr save on some back and forth play, it was BFR this time burning up the right wing to gain unimpeded entry into the Philly zone on the counter attack, once more as the Flyers shit on their own dicks.  As he tried to find Guentzel coming late, the pass was deflected up and all Bake could do was bury it down low.  Crosby wasn't done being Crosby, though, and as the Flyers tried to exit, they were met with resistance from 87.  He hunted the biscuit down, kept the play alive and chipped the puck to open space at the point.  That's where Dumo joined in on the fun, finding Crosby streaking through into the high slot for one of those vintage Crosby tip drills.
Only other order of business was getting Murr his 3rd straight playoff shutout (206:26 consecutive time minutes).  Let that sentence sink in for a minute.
Game.
NOTES
Statement game from Crosby and Malkin.
Quiet 4 point night from Guentzel.  Was a force offensively, obviously, but the level he elevated himself to defensively was a sight to behold.
Letang only ended up with 1 assist, but this may have been the best game he's played all year.  He was active in the rush and did the things you'd expect him to do in the offensive zone.  But, most importantly, he held on to the puck and made all of the right plays and decisions in his own zone.
We knew special teams were going to be at least one narrative in this series.  Neither team is particularly adept at staying out of the box against one another (4 PPs each last night).  We also know the Pens PK has been assblood since March 1, killing off just 70.9% of the shorthanded chances they've had (25th in the league over that stretch).  But not only did they kill off all 4 powerplay chances against last night, they did so by not even allowing the Flyers a shot on goal on the powerplay.  Remarkable stuff.
For as ordinary as Murr was all regular season, Playoff Murr reemerged in a big way.   Just a brilliant, perfect game for the 3rd playoff game in a row.
Savor and enjoy this win.  Inject Philadelphians eating each others faces straight into your veins.  Commit it all to memory.  But keep in mind, as much as they fill their diapers and as much as a 7-0 win fucking rules, the series is just 1-0.  This series is far from over.
Game 2 Friday night.  Bring the noise.  LGP.