Nobody said this shit was going to be easy.
Nobody said the Flyers were going to roll over and die.
Just one game after the Penguins mushroom stamped the Flyers en route to a 7-0 victory, it was the Flyers doing the mushroom stamping to bring the series level as it turns to the Wells Fargo Center.  It feels fitting that this shitshow on ice happened on Friday the 13th, too, doesn't it?
Were you ever right, Penguins Twitter Account Human.
The Penguins indeed had no place to hide last night.  No place to hide from the bad luck, bad bounces, or bad calls.
Much like Dave Hakstol did with the Game 1 tape, HCMS outta just throw this one away and hit the reset.
---
LINEUP
No changes for either team from Game 1.  Murr vs. Elliott between the pipes, typed in a terse tone.
GOALS
PHI – 1st Pd./19:22 – PPG – Gostisbehere; A: Giroux, Couturier – 1-0
After 18.5 minutes of first period action, which saw the Penguins once again come out like buzzsaws and nearly scoring on the very first shift of the game by totally dummying Badko Gudas and Badon Manning, we started to see more of a playoff game than that of a commercial demolition site.  Sort of…
There were a few trends that developed in the 1st that also abruptly ended at its conclusion.  First and foremost, Brian Elliott was still struggling more than someone trying to describe colors to Helen Keller.
Secondly, the referees seemed to be "letting them play" by not calling jack dick.  That is until the 18:30 mark when ZAR got hit with a tripping boarding penalty.
After going 0/4 with 0 shots on the PP in Game 1, it appeared that the Flyers weren't going to let that happen again (2/3 in total last night).  After the top unit lugged the puck and got it in deep, the grimy work started.  Letang did a great job taking on Patrick and Couturier to win the puck, but got a little unlucky as Hagelin pinched down in support.  Can't totally blame Hags for dropping down to help his outnumbered teammate, but Wby coming low and Letang having the situation under control, 58 ended up knocking it away from where Hags probably would've been otherwise.  That allowed Couturier to win the second race to the loose puck and get it to Giroux at the point, moving it to the opposite side to Gottobehere for the shot through traffic.  Murr got a piece of it through the 3 bodies in his sight line, but not enough to keep it from trickling in and ending his shutout streak.
After that, you just knew how this game was going.
PHI – 2nd Pd./0:47 – Couturier; A: Provorov, Raffl – 2-0
Because just 47 seconds the 2nd frame, and 85 seconds after the Flyers found their first goal of the series, they'd find their second.  Once again, Letang was a victim of circumstance.  After a good opening shift from the Pens top line, Letang found himself in deep creating a chance on Elliott that got turned away before getting back to defend the rush.
The Flyers in turn transitioned up ice on a broken clearance on a 3v2.  Letang and Dumo slowed up the 3 enough to get some support on the backcheck, but quick passing turned into Raffl-to-Provorov coming late, opening up Couturier down low to try to force it to Giroux driving the net harder than he drove his hand onto that cop's ass.  Instead, it went off Murray's stick and in behind him off Letang.
Shortly after that, Letang's unlucky streak continued as he collided with got drilled by Giroux on a cheap little shot, slicing open his hand and sending him to the locker room temporarily.
As the rest of the period played out, we saw 2 Pens PPs (not on the above) and a 2 minute stretch of 4v4 action with Hornqvist and MacDonald each in the box for slashing.
On the 4v4, the Penguanos had the best chance as Good and Consistent Olli Maatta bodied up on Giroux, forcing him to panic and piss the puck away to Crosby for a breakaway for 87.
Then, with Simmonds in the box with 1:37 remaining, Crosby would get another, better chance just before the horn blew for the 2nd intermission.  With the PP going through Phil! this time around, he took a feed from Jultz and Kessel Walked in, finding 87 on the back stick with a yawning 4×6.  Still unsure how he didn't score, but that's for physics to explain.
Crosby also hit the post somewhere in the third and one can't help but think that, given the same 3 chances he had last night, there is under a 1% chance he doesn't score on at least one of them in any other game.  Hockey, man.  It's a fickle little shit.
PHI – 3rd Pd./1:29 – Konecny; A: Simmonds, Provorov – 3-0
Following the end of the carryover penalty, the Pens were graced with an offensive zone draw in which Malkin lost.  But Hornqvist, ever the embattled dickhead, got his hands dirty to win the puck back in the corner, but only as far as moving it around the boards to Provorov and not Evgeni Malkin.  Provorov chipping it by Hot Carl to Simmonds on the far side combined with Oleksiak taking a risk on the pinch allowed Simmonds to chip it by the Big Rig and put Konecny in a flat out foot race with Ruhwedel.  Only one person was winning that race.
PHI – 3rd Pd./5:10 – PPG – Patrick; A: Couturier, Voracek – 4-0
About 2 minutes later, it was officially game over.  Rust would find himself in the box for a bad and dumb slashing penalty that saw him stapled to the bench for the rest of the game.  Flyers PP was just clicking, eventually ending with Provorov latching on to a clearing attempt that just didn't make it across the blue line.  Voracek to Coots to ridiculous feed land for Patrick, unchecked on the back post, to notch his first career playoff goal and that was that.
PHI – 3rd Pd./5:27 – Hornqvist; A: Jultz, Dumoulin – 4-1
The Penguins, though, weren't about to go away that easily or without sending some sort of message.  Just 17 seconds later, Malkin would win a neutral zone draw back to Dumo to go D-to-D to Jultz.  Flyera retreated and Hornqvist attacked, driving up the right wing and smoking a snapper short side on Elliott to break the shutout bid.
Hornqvist would follow up that goal by getting crosschecked from behind into the boards by The $30M Man while on the powerplay and somehow got called for embellishment.  No explanation for that except "it's a fucking garage league."
He'd later absolutely bury Giroux and have Manning go after him, getting a misconduct and sending him to the showers early.  Hornqvist may legitimately commit murder in this series and that will be fine.
PHI – 3rd Pd./19:44 – ENG – MacDonald; A: Lehtera – 5-1
MacDonald, still somehow on the ice and in the game, would let Lehtera handle the Pens chip in and take the reverse pass with 16 seconds left with the net empty and hit the vacant cage to send the series to Philly at 1-1.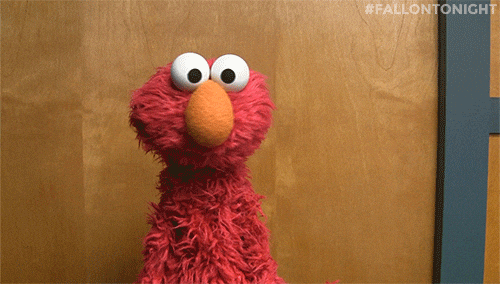 Game.
NOTES
Just wasn't the Pens night.
Game 3 Sunday afternoon at 3 PM in Philly.  Bury them.  LGP.