18 Things to Watch for During Thursday's Colts/Jaguars Game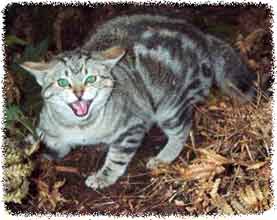 Do you have a home for this cat?  It is unwanted by its current owners.
Last week's game was up and down, but came out pretty much like we planned. Indy's reward for such a historic win?  A road game against a desperate division foe just four days later.    Assuming you can find the NFL Network on Thursday night, be sure to watch for…
1. Watch for life and death.  There are few games in NFL history where two teams had as diametrically opposing motivations as the Colts and Jags have this week.  Indy is playing for history, maybe, but mostly they are trying to keep their rhythm and stay healthy so they can be ready to make a playoff run with one of the best teams in their history.  The Jags on the other hand are playing for the future of their franchise.  After much arm twisting, the Jags have sold out their first and final home game of the year.  A Jags loss effectively eliminates them from the playoff picture in a crowded AFC and will declare to the home fans that the team is very much not for real, paving the way for an inevitable relocation. A win, and it could ignite Jag fever in north Florida, and lead to a boost in season ticket sales.
2.  Watch the teflon man.  Mad Jack Del Rio always manages to keep a job.  In seven years with the Jags, he's had 3 winning seasons, just one playoff win, and is 4-9 against Indianapolis.  This season, he's kept the Jags afloat just enough to virtually ensure he'll have an 8th season at the helm.  He's a master at deflecting criticism from himself and onto his players, routinely tossing veterans like Leftwich and Peterson under the bus to save his own neck.  David Garrard had better watch his back.
3.  Watch for 4,000 and 30. Peyton needs just 95 yards to extend his own record of 4,000 yard seasons to 10.  He's thrown for 4,000 yards every year of his career except his rookie season and 2005 when he played sparingly in the final two games and finished with 3747 yards passing.  This would be Manning's fourth consecutive 4,000 yard season, the second longest streak of all time.  The longest streak of 4,000 yard seasons was by some chump named Peyton Manning who did it 6 times.  One TD pass for Manning would be his 30th on the year, giving him 5 seasons with 30 TD passes.
4.  Watch the Active List. The Colts' Tuesday injury report was a mess.  It's currently possible that 6 starters who missed Tuesday practice won't play on Thursday night.  It's one thing to 'play the healthy guys', but when there isn't anyone healthy, those words don't mean a whole lot.  It's hard to know exactly what kind of team the Colts will trot out on Thursday night.  It could well be Manning and the 7 dwarfs.
5.  Watch the irony. The Jags fans are finally going to get to watch a home game on TV, but no one else will.  With scores of homes across the nation still not sporting the NFL Network, perhaps the only place to see the game is IN JACKSONVILLE.  The NFL famous broadcast the Giants Pats game in '07, but has decided NOT to release neither the Colts nor the Saints game to the masses this weekend.
6.  Watch for time. The odds are high that Mathis and Freeney won't play on Thursday as neither practiced yesterday and both are battling injuries.  While I 100% support that decision (we cannot win the Super Bowl unless they are healthy), it doesn't bode well for the Colts defense tomorrow night. Indy will have to bring constant blitz pressure in order to slow down Garrard.  That could lead to running lanes for him as well as big plays downfield.
7.  Watch for plenty of Jennings. Powers is dinged.  Lacey is dinged.  Hayden has battled injuries all season.  We are going to see a lot of Tim Jennings and TJ Rushing on Thursday night.  Jennings has gone from being a bad corner to merely a mediocre one.  He makes his share of plays, but still gives up a lot of completions.  With little pass rush and possibly less zone coverage due to blitzing, look for Jennings to have to make plays in order for Indy to win the game.
8.  Watch for the quest. Pierre Garcon should see plenty of work in the final few games, and he has a chance to join Wayne and Clark as a 1,000 yard receiver.  This would be a massive accomplishment for him, and a big game against the Jags questionable secondary could get him close to the mark.  It took Harrison and Wayne four years each to snag a 1,000 yard season, so for Frenchy to even get in the ballpark is stunning.
9.  Watch for eye patches.  It seems that in an effort to fill Naming Rights Still Available Stadium, the Jags have paid a few thousand Tampa fans to drive over for the game.  The Bucs fans were enticed by the promise of 'real football' and were willing to endure watching the Jaguars in order to see some.
10. Watch for luck. Taking into account Pythagorean wins, the Colts and Jags are among the "luckiest" teams in football.  Indy has three "extra" wins, and the Jags have two.  Jacksonville has been outscored on the year, and is basically a 5-8 team walking around with a 7-6 record.  Both teams are overachievers, but Jacksonville more so than Indy.  Teams with good records always show up as 'overperformers' so there's some natural inflation in the Colts' extra wins.  The Jags have allowed more points than they've scored on the season, which doesn't bode well for a team having to play Indy, New England and at Cleveland to make playoffs.
11.  Watch for missed kicks. Josh "the cannon" Scobee always seems to drill 50 yard field goals against Indy, but he's a mess from short range.  This season, he has been one of the worst kickers in football.  He's just 16 of 24 for the season and is just 5 of 12 from over 40 yards.  Generally, teams say, "Touchdowns not field goals", but in the Jags case the phrase is better put, "Touchdowns, not missed field goals".
12. Watch the red zone.  Indy has been a force down on the goal line season on offense scoring TDs on 22 of 27 first and goal scenarios this season.  The Colts defense generally plays tough in tight as well, forcing opponents to take three points.  That constant 7 for 3 trade in the red zone that Indy pulls off is the foundation of the 13-0 record.
13.  Watch the dinosaur. Jags shill Vic Ketchman loves to talk about running the ball and stopping the run, and the Jags do both about as well as anyone.  They are 5th in run offense DVOA and 2nd in run defense DVOA.  They have also been outscored on the season and only beaten one winning team.  Even Vic knows that the NFL has moved on, and is now "basketball on grass" as he calls it.  20 years ago, the Jags would be Super Bowl contenders with those kind of numbers.  Now, they are barely fighting for wild card spot.
14. Watch for 45 passes.  The Jags don't rush the passer or play pass defense well.  Indy will be looking to spare Joe Addai unnecessary wear and tear.  This combination could result in Manning throwing upwards of 45-50 passes.  Manning's season high is 50 against Houston so watch for him to challenge that mark.
15. Watch for 70%. Manning's completion percentage has dropped off in recent weeks, but the Jags allow a completion rate of nearly 66% for season.  Given the fact that Charlie Johnson could miss the game, expect Manning to throw lots of short, high percentage passes.  He'll be looking to move the ball in smaller chunks and take the sure yards the Jags readily give up
16.  Watch for Mojo.  Bill Polian doesn't know what it is, but the Jags sure have it.  Indy's runs defense has been rock solid in recent weeks, but the Jags will seek to slam them with a heavy dose of Maurice Jones Drew.  In 7 games against the Colts, he's averaged 95 yards a game, and 5.96 YPC.  Indy has never held him below 4 YPC in any game, and has only held him under 4.5 yards a carry once.  He's been over 5.5 YPC in four of 7 games games. He also averages 3 catches for 30 yards against the Colts, and has a TD in 6 of the 7 games So yeah, expect to see him a lot.
17. Watch for a change at the helm. I'm going to be away from home for a couple of nights (hence the early edition of Eyes), so Demond will handling the live game blog.  Here's what you can expect:  1.  Better in game analysis  2.  funnier comments 3. an increase in profanity.  4.  if things go badly, the blog to end abruptly.  5. A dramatic increase in breathless references to Twilight.
18.  Watch for disappointment.  If this game were on Sunday, I'd say Indy wins comfortably.  As it is, I just can't foresee enough players actually being healthy for the Colts to get their best effort.  They've played insanely desperate teams every week for nearly a month and a half, and beaten every one, but I don't see it this time.  Too many Horses stay in the stable on defense.  DZ says Jacksonville 35 Indy 31.  Demond will check in with his pick later today.