18 Things to Watch for During the Super Bowl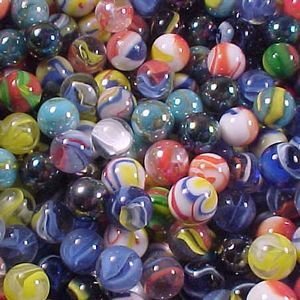 I'd think they'd be playing for something better, really.
Two weeks ago, the Colts punched their ticket for Miami.  Now it's finally here, and the media attention is through the roof.  I considered not doing an Eyes in the Backfield for this game, because I figured that no more digital trees should be cut down to feed the hype machine.  Then I realized that digital trees actually hurt the environment, and that I'd be doing the world a favor by adding my long winded opinions to the mix.  So for the Colts, the city of Indianapolis, and yes, the Earth itself, I offer you this column.  Here's what to watch for come Sunday…
1.  Watch for Wolverine.  Dwight Freeney is the big story, face it-the only story, this week.  I'm echoing the thoughts of others, but something is off.  My first clue was Jim Caldwell's rather thorough description of the injury on Sunday night.  When have the Colts EVER given that much information that specifically about an injury.  All this started when an anonymous source tipped off Adam Schefter that Freeney popped a ligament in his ankle.  Then, all week we see him walking around in flip flops.  What?  Flip flops hurt my feet on a good day.  Now Raheem Brock announces he'll play RDE if Freeney's out.  Huh?  Just a hunch, friends, but I'm thinking 93 plays and plays a lot.  Otherwise, the Colts have just been extra nice to the media on Super Bowl week.  Oh, did I mention that no one has seen Polian in forever?  Hmmmm…
2.  Watch Greer.  FO's numbers show that Saints corner Jabari Greer is significantly better than the other corners New Orleans has.  Granted, he's no Revis, but it could lead to another quiet night out of Reggie Wayne.  I know Wayne wants to have a huge day playing his home town team in the city where he went to college, but with a bevy of deadly receivers to choose from, Peyton could be content to let Reggie Wayne occupy the Saints best corner (and maybe a safety too), and throw to Collie, Garcon, and Clark.
3.  Watch Don Brown.  The Saints are vulnerable to runs up the middle.  The Colts are excellent at runs up the middle.  Addai will get more work than Brown because of his blitz protection, but I have a sneaky suspicion that Brown is going to make one truly spectacular play in this game.  This could be one of those instances where he slams the hole and bursts for about 80 yards.  A whole season of frustration for and with the rookie could be wiped out by one big run or screen.
4.  Watch Reggie Bush. Personally, I don't think he'll be effective in the run game, but he's going to try and make a play on special teams.  It might be a fumble or it might be a score, but it will be an impact play.  The only question is which team will benefit. One thing is sure, we'll have to watch too much of a someone who is basically a big bust.  At least we know what they have in common…
5.  Watch the pick up.  The only way I can see the Saints winning this game is if they confuse the Colts line early.  Manning will need help from Addai and Clark to pick up the extra man or men the Saints might send at him.  Should the Saints show blitz and drop back into coverage, plan on watching a lot of screens to Addai.  Manning will take 4 or 5 yard gains rather than force the ball down field into extra defenders. If they do rush him, there will be plays to be had in single coverage.  If the Colts can give Manning 3 seconds, he'll give them 6 points.
6.  Watch for a handle. My nightmare is the dreaded wide receiver fumble.  In three of the Colts' most painful postseason losses, fumbles after catches played a critical role.  The random turnover by a wide receiver or a kick returner could prove to be back breaker in a game that promises to be high scoring.
7.  Watch for field goals.  The Saints are going to pile up yards in this game.  It's a given, and the Colts are more than ok with it.  The key will be limiting them to field goals in the red zone.  The speed of Indy's defense makes it difficult for teams to attack once the field grows short. Applaud every kick, Colts fans.  Each field goal attempt is a win.
8.  Watch the fatal flaws.  At this point there aren't many left.  Caldwell might still freeze up on a key fourth down.  Stover could miss a 47 yard kick (less likely if Caldwell doesn't freeze!).  The run game could fail to put the game away in the fourth quarter.  Those are basically the only options at this point.  Personally, I'm not much worried about any of them any more.  Any team that has gotten to the Super Bowl probably doesn't have a fatal flaw. Indy might not win, but it's hard to argue that we'll have seen the culprit coming since September.
9.  Watch the warriors. Both Robert Mathis and Raheem Brock are Classic Colts at least.  Mathis has been one of the biggest clutch players in Indianapolis history.  Brock's hustle and relentless play have made him a stalwart on the defense. Should Freeney not be able to go, the burden will fall on them to stop Drew Brees before he carves up the secondary.  The Colts aren't likely to get more than one or two sacks, but watch for Mathis to get a strip sack in the process and for Brock to pat down a pass or two.
10.  Watch for divided loyalties.  West Lafayette is in a tizzy because no one can decide whether to root for the Colts or for ex-Boiler Drew Brees and the Saints.  Boiler fans haven't been this torn since it was revealed that Osama Bin Laden has an engineering degree (class of '79!).  The press will talk about what a tough week it is for the Manning family, but they have no idea how torn Curtis Painter is right now.
11.  Watch the flea flicker.  The Colts have shown great vulnerability all year to play action fakes, and allowed two of their longest pass completions of the year on flea flickers.  Knowing Payton's penchant for the trick play, the Colts cannot over bite on runs.  If the safeties get sucked down into the box, the corners will have to do their job, or we could see a long touchdown on a trick play.  On the other hand, if the Saints run a reverse…heaven help them.
12. Watch for too soon.  Personally, I find all the talk about Peyton being the greatest of all time disturbing.  Obviously, I think he is, but such titles shouldn't be handed over so lightly.  True, he could well complete the finest season any QB has ever had, but it seems like just yesterday everyone was calling him a choker.  I want Peyton to hang on to that title for a long time, and if the media is just going to hand it over with one more Super Bowl, what will happen if Tom Brady wins another?  Oh, yeah…right.  That's not going to happen.  Sorry.  Never mind. I'm good with it.
13.  Watch for composure.  The Saints could jump off to an early lead of as much as two touchdowns without feeling safe. The Colts are never out of a game until the gun goes off.  We all know the comeback numbers this season, and for the last several years.  Indy is a shark.  No matter the score, when they sense blood in the water, they go on the attack.  At any point of the game, no matter if they are ahead or behind, the Colts will jump on a mistake and get the boulder rolling down hill.  The Saints are going to have to keep their poise, because the Colts' won't lose theirs.
14.  Watch for controversy.  In response to Tim Tebow's truly courageous ad, NOW has contracted Mel Kiper Jr. to do an opposing spot that claims that Tebow will be such a horrible pro quarterback, that maybe his mom made the wrong choice.  Too far?  See I thought that was funny…
15.  Watch Pierre Thomas.  The Saints entire offense is built on their ability to run the ball.  When they don't run, they don't score.  The Colts have been strong against the run in recent weeks, but many of those teams were one dimensional.  Session, Wheeler and Brackett are going to have to make plays against the run without the normal help from the secondary.  If Thomas has a big game, the Colts are going to have trouble stopping the Saints.
16. Watch the game changer. Darren Sharper has been a force of mass destruction this year.  With 9 INTs, a fumble recovery, and three touchdowns, his penchant for big plays have fueled the Saints defense.  Manning simply cannot afford to throw the ball where he can get his hands on it.  The Saints must force turnovers to win this game, and Sharper is the most likely suspect.  If he does pick off a pass, the Colts can't let him score with it. The Colts D has only allowed one turnover to turn into a touchdown all season, so as long as the Saints D doesn't score, the Colts should be able to minimize the effect of a turnover.
17.  Watch Brees's shoulder. Observers thought something might be wrong with him after the Vikings game because his ball didn't have the same zip on it.  This story has gone way under the radar, but one good hit on him could drastically reduce his effectiveness.  If he has lost his fastball, watch for the Colts corners to attack like piranhas.  If he's not 100%, the Saints are doomed.
18.  Watch for a dynasty.  The Colts are too locked in to go down.  Upsets happen when the favored team is unfocused or over confident.  Those are not words that have ever described the Colts.  I can't see the Saints doing this. The Colts take home their second crown and set up a chance at a dynastic run. Indy 38 Saints 23.