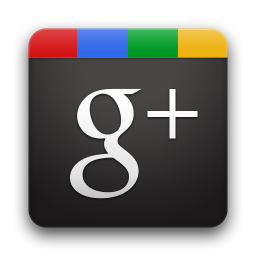 My students laugh when I tell them what life was like when I was back in High School. You know, those halcyon days when virtually all kids didn't have a cell phone and very few had an E-mail address and whenever you did a report you went to a library not to search on the Internet but rather you checked out books, the microfiche or other periodicals. Sadly, in my opinion, many of those skills that were drilled into our head have been lost. Honestly, ask a person under the age of 18 to find something in a book and watch them grow frustrated after a few minutes and give up. That may sound crazy but they really do not have any past reference how to find information in a manner that does not utilize a search box. Now, before anyone accuses me of being one of those old foagies who trots out the 'hard times' of the good ol' days when you walked uphill both ways to go to school in snow that was over a footdeep and had to do your homework wtih a jagged piece of chalk as you balanced it on the head of a shovel I'm not. I'm 34 years old. When I was in high school I had a computer at home as most people do now, the only difference was it used DOS and Windows 3.1 versus Windows 8. We may have just been wading the waters into the 'Internet Age' back then but we were hardly living in the Stone Ages either. I still don't own a Smartphone and I'm doing just fine. In fact, I think that is what most of my students struggle to wrap their minds around more than anything else. I have the emotional security of knowing I CAN live without a cell phone or being connected 24/7. However, the world continues to change and grow smaller and smaller with each coming year and new innovation that allows people to be even more connected than ever before.
The State of Hockey News is trying to move along with these changes as well. We want to be as accessable as ever so in that spirit we would like to announce that we're now going to be on Google+ as well. A little over a year ago, we started on Twitter and now have almost 200 followers. Its a modest start, but not too bad for being a person that checks his tweets on his computer as opposed to his phone. We would like to create web-discussions about the NHL, the Wild, and any other Minnesota hockey talk that you, our readers would like to talk about. So please, add the StateofHckyNews to your circle on Google+ or follow us on Twitter. Contact us and share what you'd want for us to talk about and we can make it happen. I'll admit it, its uncharted territory for me but as the world changes we all venture out to places we haven't before and we find our way. So what would you like for us to discuss?
Click on "Continue Reading" to see the rest of the article…
Mikael Granlund returns to the Aeros this weekend
The Houston Aeros return to action this evening against the Texas Stars and will finally have the services of Finnish wunderkind Mikael Granlund who has been out the last 12 games with an ankle injury. Granlund can only help an improving offense that has seen Jason Zucker and Justin Fontaine really catch fire the last few weeks. Currently the Aeros find themselves in a virtual tie with the Oklahoma City Barons for 3rd place in the Western Division despite the fact that the Aeros have prevailed in 4 of 5 games against OKC so far this season. Granlund is still the team's 5th leading scorer with 4 goals and 12 points despite having only played 8 games this season. The Aeros then have Saturday off before playing the Peoria Rivermen in a late afternoon tilt on Sunday. It will be interesting to see if Granlund's return can re-ignite Charlie Coyle whose production tailed off shortly after Granlund's ankle injury. Just a quick run down of where the Aeros are statistically as of they go into the weekend.
Record: 11-6-1-2 25pts 3rd South Division
Top 5 Scorers:
1. #37 Justin Fontaine ~ 8G 11A = 19pts
2. #16 Jason Zucker ~ 11G 7A = 18pts
3. #10 Brian Connelly ~ 2G 12A = 14pts
4. #22 Johan Larsson ~ 6G 7A = 13pts
5. #64 Mikael Granlund ~ 4G 8A = 12pts
Top 3 PIM's:
1. #4 Drew Bagnall ~ 64 PIM's
2. #44 Nick Palmieri ~ 24 PIM's
3. #19 Jarod Palmer ~ 20 PIM's
Top Goaltenders:
1. #31 Matt Hackett (8-5-2) 2.77GAA .901%SP
2. #35 Darcy Kuemper (3-2-0) 2.56GAA .898%SP
Busy weekend for Wild prospects
F – Erik Haula (Minnesota, WCHA): Erik Haula leads the Golden Gophers in scoring with 19 points in 15 games this season. Haula's 7 goals are 2nd on the team to Florida Panthers' prospect Nick Bjugstad's team-leading mark of 8 tallies. The Gophers head down to Colorado Springs to play against a plucky Colorado College team led by Rylan Schwartz, the brother of St. Louis' Blues prospect Jaden Schwartz who turned pro this summer.
D – John Draeger (Michigan State, CCHA): It has been a rough season for the Michigan State Spartans who find themselves near the bottom of the CCHA. Draeger has done ok as a freshman, contributing a goal and 5 points but its not enough for a team that has struggled mightily to score. The prospects of the Spartans turning their season around doesn't get any easier as they travel to West Bend to take on a fairly strong Notre Dame team.
F – Mario Lucia (Notre Dame, CCHA): The offensively gifted winger had to wait patiently as the 2012-13 season started with him nursing a broken leg but that has healed and Lucia has been back the last 3 weekends and provided offensive punch for the Fighting Irish scoring 4 goals and 5 points in 6 games. Lucia should be in a good position to add to those totals this weekend when a struggling Michigan State squad arrives to West Bend.
D – Mathew Dumba (Red Deer, WHL): It has been a far more quiet year for the dynamic defenseman from Calgary. Dumba isn't piling up the points like he did last season with a modest 6 goals and 16 points in 29 games this season. The Rebels are an 'ok' team and Dumba has taken on a more defensive role with this team of youngsters. Red Deer plays the Moose Jaw Warriors this evening and then travels to Brandon, Manitoba to take on the Wheat Kings tomorrow.
C – Tyler Graovac (Ottawa, WHL): Things have not been the same since Graovac returned after suffering 'an upper body injury' a few weeks ago. The once strong Ottawa 67's have been ravaged by injuries as well as call ups to play on various tournament squads and those personnel moves has meant the team has suffered some embarassing routs including a 9-0 thrashing at the hands of the Niagara Ice Dogs. The 67's play Erie tonight and then have Saturday off before playing the Kitchener Rangers on Sunday.
LW – Raphael Bussieres (Baie-Comeau, QMJHL): Bussieres has been absolutely on fire over the last 2 1/2 weeks, piling up the points and the hits along the way. The strong and smart forward has been a go-to offensive threat for the Drakkar and a big reason they've stayed among the top teams in the QMJHL. Bussieres' 17 goals, 39 points is good for 20th in the league and has him on pace to shatter his previous career-high in points (44) from a season ago. The Drakkar have a clash against Chicoutimi (Pierre-Marc Bouchard's old team) this evening before traveling back home to play against Cape Breton, James Sheppard's old squad.
F – Adam Gilmour (Muskegon, USHL): The Boston College commit has a two-game series against Cedar Rapids starting tonight and finishing on Saturday. Gilmour's production has started to uptick a bit more recently and his 6 goals and 15 points are good enough for 3rd on the Lumberjacks in scoring.
F – Louie Nanne (Penticton, BCHL): It has been a bit of a roller coaster season compared to a season ago for the Penticton Vees when they were one of the most dominant teams in Canadian Jr.A hockey. That team was led by a swath of Minnesotans such as the Reilly brothers, Joey Benik and Wild prospect Mario Lucia. This time there isn't nearly the same Minnesota flavor other than Louie Nanne and his streakness has been much the same as Penticton's up-and-down season thus far. Nanne has 8 goals and 18 points in 22 games this season which is good for 5th on the team in scoring. The Vees have a game against the Merritt Centenials tonight and then a game against Langley tomorrow.
D – Daniel Gunnarsson (Lulea, Eliteserien): Daniel Gunnarsson opened some eyes with his strong play at the Wild prospect camp this summer and he demonstrated an ability to find the back of the net that many did not expect. He's continuing to show signs of some good offensive potential as he has 5 goals, 10 points in 30 games with Lulea this season.
G – Johan Gustafsson (Lulea, Eliteserien): Gunnarsson is not the only Wild prospect in Lulea, as he joins goaltender Johan Gustafsson who steadily proving last year's impressive totals were not a fluke as he continues to produce some eye popping stats. Gustafsson has a stingy 1.66GAA to go along with a .931%SP and 2 shutouts so far this season.