As a teacher, you become familiar with a non-committal student. A student where you can inform them they are behind in their work, and even provide them opportunity after opportunity to complete that work but nothing gets done. You can try to use proximity to encourage him to finish but they're in no hurry. They may be pleasant and even acknowledge the fact they are behind, but they do not work any faster or with any kind of urgency. You can talk with them, and they'll provide you a series of excuses why they couldn't get to it. They were working, forgot, had other work they needed to complete are just a few of the many reasons they will provide you; none of them all that convincing or worthy of being truly excused. Its often very hard to tell if these kinds of students are just resisting doing the work out of spite or if they just lack the initiative to really get it finished (or in many cases, to even start it). I wonder if the Minnesota Wild are starting to feel that way with top prospect Mikael Granlund. Could Mikael Granlund be on his way to becoming the Minnesota Wild's version of Ricky Rubio? Last year I joked about how then Wild draftee Jonas Brodin wasn't going to be like Rubio after signing a 3-year entry contract a few weeks after being selected, but perhaps I should've said Granlund instead.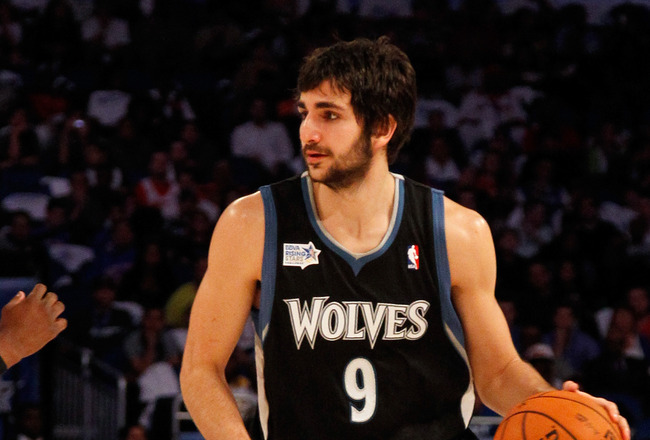 Rubio was selected by the Minnesota Timberwolves 5th Overall in 2009. Like Granlund, Rubio was a highly touted youngster who was noted for his terrific creativity and his ability to create offense albeit in different sports. For the next two years since Rubio was drafted he held the Timberwolves in the lerch as he seemed content to ply his trade in his native Spain. The two sides went back and forth; as the Timberwolves rather delicately tried to compel their promising youngster to deliver some immediate help to an organization that had been spinning its wheels for more or less a decade. It was a sad drawn out drama that seemed to be akin to a soap opera. Granlund for the most part has appeared to be pretty content at dominating the Finnish Sm-Liiga. Yet its been two years now since the Wild drafted Granlund 9th Overall in 2010. Two years later, he's yet to be signed. So is the comparison that far off base?
Click on "Read More" for the rest of the article…
Perhaps a little bit. But when will it happen? If you listen to Mikael Granlund, he's always about the next immediate event. After his team was eliminated in the Sm-Liiga playoffs, Granlund when asked he was going to sign said he was focusing on playing in the World Championships. Ok, he's focused on trying to get Finland to repeat as gold medalists at the World Championships. After all who could forget this goal from last year's World Championships?
Not a bad reason not to sign with the Wild right now, but do you get the impression he's been stalling as long as he can? Just listen to some of his responses in the Hockey News' Future Watch article who had the talented Finn rated as the #2 NHL prospect. "I'd really like to just focus on the here and now, but at the same time I know I've had three great years in the Finnish league and its time for new challenges. Playing in the NHL has always been my dream, but I really want to finish this season first," is what he told THN's Risto Pakarainen. In the article he said he did want to sign with the Wild but he certainly doesn't seem to be in a big hurry about it. Like that student I told you about, at some point you begin to wonder if its just a case of mixed priorities or whether he really wants to sign with the Wild. I have little reason to question him about his want to play in the NHL someday, and as he correctly states he really doesn't have anything more to prove in the Sm-Liiga but that shouldn't be taken as though he is really looking forward to playing with the Wild either.
Will this be as close as it gets for Mikael Granlund playing for the Wild?
I watched Mikael Granlund play at their 2nd prospect camp Team White / Team Green scrimmage. He seemed focused and motivated to put on a good show in front of the few thousand fans that braved the summer heat of July to watch him play. As one would expect he dominated the scrimmages and appeared to have a different level to his game that none of the other prospects had. Sure, Granlund had a deal to play for HIFK Helsinki this season, but to wit, Jonas Brodin had committed for Farjestad BK but he still signed his entry level deal. Why would Mikael Granlund wait? He could've still played for HIFK and signed with the Wild. He may have thought he could raise his asking price by putting up another good season which he did (20 goals, 51 points in 45 games), but at the same time he was also gambling by possibly being severely hurt without having signed on the dotted line.
Mikael Granlund was asked by Minneapolis Star Tribune's Michael Russo in early January this year if he intended to sign with the Wild. Granlund's answer was "of course" and stated Wild fans did not have to worry if he'd sign. The slacking students I mention always assure me they're working on it or have it 'almost finished' but very rarely does that mean the missing work is just about to be turned in as much as it is an attempt to get someone to back off their inquiry. As Russo correctly pointed out then, the Wild must sign Granlund by June 1st or they lose his rights and he re-enters the NHL Entry Draft. Once there, I think its not beyond the realm of possibility that he could be selected 1st Overall. No offense to Nail Yakupov, but Granlund has shown he can dominate against men in a fairly respected league and barring his failed shootout attempt at the World Junior Championships and considering the fact there are not a lot of skilled forwards available in this year's draft he would really give Edmonton (the current holder of the 1st Overall pick) a lot to think about. Granlund did say that he intended to sign with the Wild after this season, ok Mikael the season is over and there is less than a month left before the Wild do not hold your rights anymore. No hurry Mikael…Mikael, you still with us?? Mikael?!?!
It wouldn't be the first time a draftee left club he was drafted by hanging in the wind. Minnesotan Blake Wheeler said "nah" to the Phoenix Coyotes, the team that drafted him 5th Overall and instead entered free agency since he had been in college for 3 years and he signed a deal with the Boston Bruins instead. As a IIHF rule (which the NHL abides by), Granlund cannot sign anything until after his team is eliminated at the World Championships. But will he finally get around to inking a deal or will he be like a few of my students and just stare at the paper and do nothing at all?
What if he doesn's sign?
If Mikael Granlund doesn't sign, it will be a massive failure by the Wild organization. It will also be seen as huge reflection of the direction of this franchise by a player who has been afforded the luxury of observing it from afar and no doubt Wild General Manager Chuck Fletcher would take one on the chin big time. Granlund is, by far the one player Wild fans are placing some major hopes and expectations on to deliver this team from the non-playoff purgatory its been stuck in the last four consecutive seasons. If he is no longer a part of the mix this team needs to strongly reconsider its plans for this summer. No offense to Charlie Coyle, Zack Phillips, Johan Larsson, Jason Zucker and Erik Haula but none of them looked as poised and polished as Granlund.
I have little doubt I may be sounding like an alarmist and that at least if we take what he says as the truth he's going to sign. However, the Wild still do not have this talented player in its fold officially until his signature ends up on that entry level contract.