We woke up pissed this morning. It's four days before Christmas. We should be running around like five-year-olds in our onesies, not moping on the couch with arms crossed, bitter that we wasted our Monday night watching gutless hockey.
And yet, here we are anyways.
We don't want to come off as whiny on the blog (there's enough of that going around as it is), but we're getting sick of watching the Bruins play.
We're season ticket holders and in no way have we been rewarded for the time and money we've spent on the team. Our ticket rep didn't give us the "Fanatic Package" we asked for three times, one of our Rene Rancournaments doesn't sing and the Bruins are playing flatter than a later bloomer's chest.
What has been hitting the ice is a passionless team. There's no fire in the belly, no "playing with desperation" as Julien called it last night.
Hell, we put more effort taking shits in the morning than the Bruins have put on the ice this month.
And after an embarrassing 3-0 loss to the Ducks only the injured Mark Stuart is on the ice early today for practice and that's after the 11am practice got pushed back to 11:15. The whole team should've been out there working on passing and shooting drills. The Bs put up 45 shots last night but they all sucked. Wheeler was the only one that really impressed us last night to any degree.
This morning Toucher and Rich asked some questions about coaching that obviously made Shawn Thornton a little uncomfortable. They didn't directly asked about Claude Julien but their intent was obvious. We're not quite pro-"Fire Claude!" but we're frustrated as well and can see why people would want him booted from the bench. Some think maybe Leaf fans are on to something with this waffle-throwing craze going on up north.
People have been asking us where the Bruins heart is this year? Where it was last year?
We don't have an answer. Patrice Purrgeron is on another adventure as we speak trying to answer that very question for us (stay tuned later).
After the jump we look back at what kick-started the 2008 Boston Bruins road to domination (sans playoffs)…
Two years ago, 2008, was our first year as season ticket holders with Boston. Somehow four of us were able to scrape together enough post-college cash to split two seats. If you don't remember, 2008 was a big year for Boston. They were best in the East, had potent scoring lines from the top down and the Thomas-Fernandez combo was unmatched in net. The team played with gut, with heart, with passion.
But it didn't start that way.
It took until a November game at home against the Dallas Stars before the team melded together. It took the likes of Ott and Avery to light a fire under the Bruins collective ass.
Maybe a game like that is what the Bruins need now?
If nothing else, it's what the fans need.
We remember being at the game and watching from home. Ott and Avery tag-teaming the Bruins like little bitches; starting shit then running away. Refs were too busy diddling their anuses to call anything. Finally, the Bruins took it upon themselves to police the Stars, whether they liked it or not.
A few scraps ensued and then the big Bruins-Stars line brawl.
Like the rest of the crowd, we were flipping out in our seats and on our couches. There were about 1000 minutes in penalties handed out and the penalty box looked more like a clown car than the sin-bin at one point. If that's an exaggeration in numbers it still accurately portrays the feeling of that game.
Even Tim Thomas wanted in on the action; alas, Turco was too smart to take on Timmy.
Best part of that line brawl was that Marc motherfucking Savard was the first to jump into the fray and help his teammate. He was also quick to help Chara out against the Sabres, too, this year. If only the rest of the team played with as much heart this year.
But you can point to that game in early-November as the turning point for the Bruins in '08. It was the game that made the group of professional hockey players wearing a spoked-B into a team — a working unit. It gave the Bruins passion. It gave the Bruins an identity.
The current Bruins are lacking in both at the moment.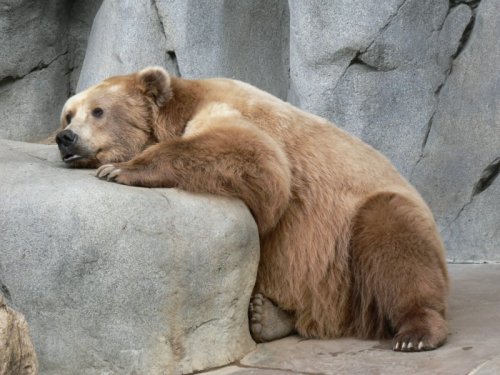 Only the Bruins can change the Bruins. Julien can only do so much to get the team ready and revved up for games. None of us are in the locker room. We have no idea if he's dropping f-bombs like Bruce Brodreau or telling his guys to "Grind bitches" like Dan Bylsma or not saying anything at all.
We could ask and find out (maybe), but in fairness, Julien could be the greatest orator of our lifetime and it wouldn't matter if the ears listening don't care.
Maybe that's enough reason to fire CJ. Maybe the players don't care what CJ says anymore. It's helluvalot easier to fire one coach than 20 players, and history is on the side of "firing coaches to win championships" lately (see: Penguins & Flyers — to a degree with Philly). But canning the coach is also the easy way out.
For the Bruins to have long-term success this season they need to look within.
They need to watch some video of what it means to be a Boston Bruin, reflect on it and see if it's something they can dedicate themselves to.
The fans and franchise deserve better than half-ass hockey every night. We don't expect a win every night, but we do expect full-effort.
As Cam Neely said (paraphrasing): "Everyone likes to win, it's about hating to lose."
Time to hate losing, Bruins.