If you asked me how far the Bruins would go in this postseason, I would have told you that Toronto would have eliminated them in the first round. I was almost correct, but almost only counts in horseshoes and hand grenades – so here we are. The Eastern Conference Finals against the best team in the NHL.
Lets face facts here, the Penguins are really good.
Don't get it twisted though guys, I don't think the Penguins are going to run all over the Bruins like they did with the Senators. I think the Senators were gassed at the end. They, literally, battled with Montreal tooth and nail and it was evident that the series exhausted them.
I'm glad the Pens beat them down. I can't stand the notion of Erik Karlsson being thought of as a real defenseman instead of a 4th forward on the ice.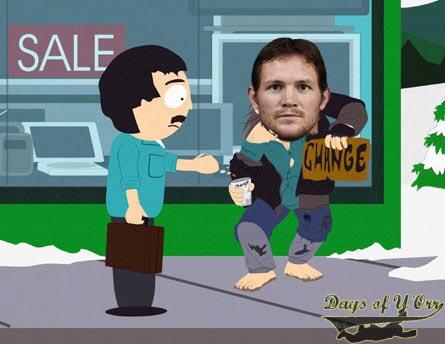 But now the Penguins will face their toughest competition and I don't think people are giving the Bruins enough credit. I think they tend to forget that the Bruins have overcome a team like this before – in the Vancouver Canucks – when people picked Vancouver in 4 or 5 games.
Boston has the offensive ability – albeit not as potent as Pittsburgh – to put pucks in the net. They have the defensive talent (hello Zdeno Chara and Dennis Seidenberg) to collapse towards the net and block a ton of shots.
Defensively the Penguins aren't great. Shit, you can make a case that they're not even good back there. Outside of Letang playing 4th forward, there's not much to fear. Sure Brooks Orpik can lay a hit every now and then, but there's also times where Cardboard Orpik comes to the arena. Douglas Murray? He'd have to catch someone first before he can slather them in whatever BBQ sauce he chooses and eats them.
Boston will be able to plant guys like Lucic and Horton in front of Vokoun and fire pucks at the net. I don't think Pittsburgh is going to put Murray and Martin out there against the Krejci line, but you never know. I think if they do, it opens up the other lines to mismatch against their defensemen.

Imagine Lucic and this vending machine Douglas Murray going at it?!
I feel like if I poked Douglas Murray with a pin, he'd leak icing.
---
Bruins Projected Lines
Milan Lucic – David Krejci – Nathan Horton
Brad Marchand – Patrice Bergeron – Jaromir Jagr
Rich Peverley – Chris Kelly – Tyler Seguin
Shawn Thornton – Greg Campbell – Dan Paille
Zdeno Chara – Johnny Boychuk
Matt Bartkowski – Dennis Seidenberg
Adam McQuaid – Torey Krug
Tuukka Rask
Anton Khudobin
---
DOY Flying Bear T-Shirt
Seriously, you guys should buy one so Jon can eat tomorrow.
---
The Enemy
---
Gameday Video/Image
I made this on Memorial Day. Enjoy it if you haven't seen it already.
Creepy Uncle Kris. All he needs is a tight pink tshirt and some bongo drums.