Happy St. Patricks Day to my Irish friends out there. I wish I could do an auditory game day preview so I could use a thick Irish accent, but I can't. I know, it's a shame. If you're out celebrating, please don't drink and drive tonight. Be smart – or smaht if you live in Boston.
The Bruins are still on the road man, this time they're in Nashville taking on the Predators.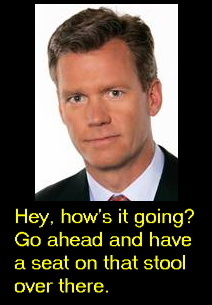 No, not those predators, THE Predators. Much like our Blue Jackets preview, there are some teams that Day of Y'Orr isn't familiar with and this is one of those. I mean, I know Pekka Rinne is good. For those who aren't "hip" to the Nashville team,. Rinne has been on point this season. He's second in the NHL in GAA (2.09), second in save percentage (.926), and fourth in shutouts (6) – all of these numbers are behind Tim Thomas, which can only mean one thing –

GOALIE FIGHT!
You damn right. Pekka vs. Timmy in a slobber knocker for NHL goalie supermacy!
Anywho, the Bruins are coming off of a 3-2 shootout win where Tuukka Rask played out of his fucking mind. Captain Zdeno Chara and Rich Peverley scored the meaningful goals for Boston, while Seguin deked Steve Mason out of his pads in the shootout. To say it was a bad win may be an understatement, but the Bruins certainly got lucky. If Rask doesn't play out of his mind, the score could very well be 6-2 in favor the Blue Jackets. The most alarming thing; Columbus isn't even a good hockey team. They're 12th in the West with 74 points (which would actually make them 9th in the East and in the middle of a playoff hunt), so maybe it speaks more to the weakness in the East. Whatever the census is, the Bruins are a top 3 team in the East (by standing only, unfortunately) and should be dismanteling teams like the Jackets.
The Predators aren't any better. They're currently 10th in the West with 80 points. God damn, 80 points puts you in 10th in the West? Maybe they are a good hockey team but the East sucks so bad that we can't judge by position alone. All I know if the Predators have an elite goalie (this season) but their offense isn't very good. The Preds don't have one goal scorer over 20 (Patric Hornqvist has 18). In fact, their goals per game is ranked 26th in the league at 2.47 per game. Yikes. Their saving grace is their D led by Shea Weber and their goaltending. The Predators are second in the NHL in goals against per game with 2.30 and a penalty kill that has success 85.4% of the time they're on the ice.
Hmm – an offensively challenged hockey team that survives by defense and goaltending? Sounds familiar doesn't it?
After the jump we look at some more game day stuff, including links…
Projected Roster: (I'm anticipating Marchand getting suspended for his elbow the other night) Milan Lucic-David Krejci-Nathan Horton
Mark Recchi-Patrice Bergeron-Rich Peverley
Michael Ryder-Chris Kelly-Tyler Seguin
Daniel Paille-Gregory Campbell-Shawn Thornton
Zdeno Chara-Johnny Boychuk
Tomas Kaberle-Adam McQuaid
Dennis Seidenberg-Steven Kampfer
Tim Thomas
Tuukka Rask

Game Day Links:
Game Day Video:




St. Patrice, help us all!