Holy jeebus that was an exciting game. Bruins blew two leads including a two-goal lead only to cocktease the Carolina Hurricanes and win 5-3. It was Anton Khudobin's first start of the season and he did exactly what the Bruins needed him to do — be solid, make some big saves and let Tuukka Rask rest up for tomorrow's home game against the NJ Devils. Mission accomplished. Khudobin made 20 saves in his season debut.
The Bruins odd-man units also came up huge for the Bruins today. They killed off seven penalties against Carolina, making that 23 straight killed off penalties in a row. On top of that, they netted their first short handed goal of the season. And On Top Of That, they scored their second and third power play goals of the season.
It wasn't all smiles and sunshines in the game, though, as they did blow a nice two goal lead, took a shit ton of penalties and had a few bad turnovers. Still the team improved to 4-0-1 which puts them on top of the Eastern Conference.
After the jump, Positivies, Negatives and Lingering Questions…
– Dougie Hamilton. Dougie officially going to stay with the Boston Bruins. No surprise there. And he celebrates with a beautiful pass to Krejci with under two minutes left in the game for the game winner. Fantastic vision by the rookie.
Hey Dougie, how does it feel to have four points in five games for Boston?
Meanwhile in Toronto…
– Anton Khudobin. Kid makes 20 saves including some brilliant ones against the 'Canes. After the first goal redirected in, Khudobin made several fantastic saves. And that glove save during Carolina's 5-on-3… holy jesus.
Pretty sure he got us all pregnant with that save. He's definitely looking to be a 1B and not Rask's back-up.

Idea yoinked from @bruinsbunnie
While we're talking about Khudobin, are we sure he's not the second coming of Tim Thomas?
Seriously. That picture looks like a 18 year younger Tim Thomas.

Uncanny!
Are we sure Thomas didn't have an illegitiate kid in Russia and named it Anton? We need blood tests dammit.
– Special Teams. Mentioned it already but it was huge. Brad Marchand earned his seventh career shorty and his first of the season. Brado is the team's leading goal scorer with three goals. Bruins PK continues to be the definition of perfection. They're 23 for 23 on the season and went 8 for 8 on the night.
And the Bruins PP showed up for two goals. Chara had a sweet wrister that fluttered past Cam Ward. He didn't make the scoresheet but Milan Lucic screened the hell out of Ward on Chara's goal. He continues to Fat Lucic Greg this season.
If you can believe it, Bruins now have a two game PPG streak. ZOMG.
– The Captain, Z. Chara had three points tonight. The Captain leading by example. His wrister has been more beneficial to the team offensively than his femur busting slapshot.
– Jack Edwards for this line: "He's the peanut butter in a Johnson-Ference sandwich!"
– Nathan Horton's goal was downright filthy. He undressed Semin, E. Staal and Gleason on his way to his second goal of the year.
– Rich Peverly worked his rapor jesus tail off in this game. He was hustling. He had intensity. Alas, he and the rest of the third line have yet to light the lamp. Should this be good or bad? Maybe we need a "getting better" section.
– Tyler Seguin finally breaks his scoring cherry on the season… kinda… whatever. It's all the same on paper. It's also a PP goal but yea…
– PK Subban's agent. Holy shit. You hold out only to sign a crappy two year, $5 million deal? Geez. He's making less than Steve fucking Montador. He should've kept his job as a weatherman.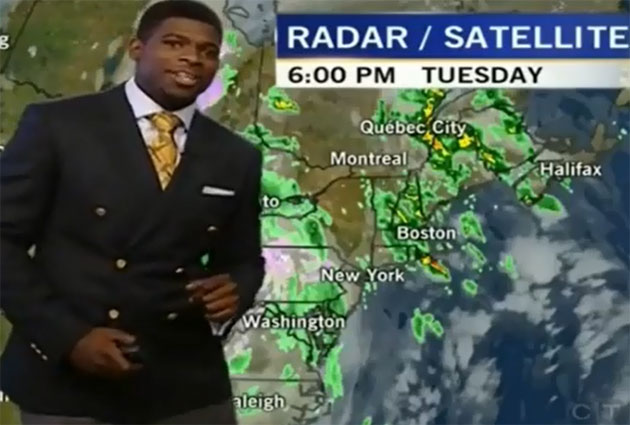 Now that #OffersheetPK is over, we can all go back to hating him for his diving, turtling ways. Also, #SIgnPKInTwoYears
– NESN jerking off about their new set every chance they got.
– Bruins penalty after penalty after penalty…
Bruins are on the penalty kill so much we should tweet when they kill off even strength.

— Vanilla Godzilla(@PezDOY) January 29, 2013
//platform.twitter.com/widgets.js
– All those Dave Lewis/Too Many Men penalty jokes
– Bruins making uncharacteristic turnovers last few games.
WE'RE LOOKING AT YOU CHRIS KELLY.
– Horton shaved his goatee. RIP Evil Horton. We look forward to his return.
– That awful NESN "Social Media Minute" segment. So awful. So dumb. Biggest fuck up of the night next to Kelly's turnover.
– Paille's Hands.
– Carolina's arena music. We haven't heard a song list like that since 1996
– Did you know NESN got a new studio?
– Is there a more obnoxious goal celebrator than Staal?
– What did Skinner do to get Bergeron to beat the living crap out of him?
Patrice Bergeron should beat the puberty out of Jeff Skinner.

— Dan Ryan (@bruinshockeynow) January 29, 2013
//platform.twitter.com/widgets.js
– Will the third line ever score? Ever?
– Are we positive Thomas didn't have a bastard in Russia?