Just saw this on twitter. Picture is from @elliep5. Was RT by our buddy @KellyBHDL.

Wow. Not sure what paper this came from. (Edit: It's from the Wall Street Journal…. ok)
We know it's supposed to be a realignment that provides short road trips, but any realignment plan that takes Boston and Montreal out of the same division is just a travesty and should be shat upon. Makes no sense. Boston is in New England which is in the fucking Northeast. Geography, bitches. Study it.
Taking the Penguins out of the Atlantic is also dumb, dumb, dumb. Last time we checked PIT and PHI were in the same state. Just sayin'. What a long road trip it must be.
Update: Cool map by Pimento on what the divisions should/could look like. Can totally see the BOS/PIT switch logic… but still dumb to break up rivalries. That's our point.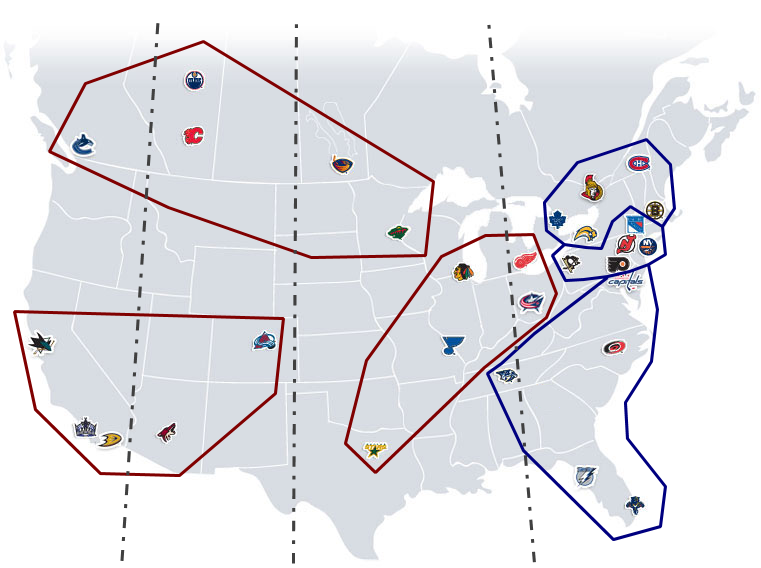 We personally want the Adams Division back. That's just us.
Note: The above is not an official or even proposed plan by the NHL. It's just one drunk writer's idea. Still…