Sorry, but this recap is going to be short. We're not in much of a recap mood after this game.
Simply put: Bruins should've won this. How do you blow a two goal lead with three minutes left in the game?
AngryBruinsFan had this right:
All of a sudden, Boston took their foot of off the gas pedal and took a "prevent defense" type approach where they would bleed the clock and win the game. The issue is that THIS TYPE OF PLAY DOESN'T WORK. Bruins fans who have paid attention over the past few years can attest that Claude Julien's system at the end of games does not work.
We're not exactly on the "Fire Claude" bandwagon, but shit's not right. It's the same ol' story. Bruins are making guys like Murph and Haggs job easy. We're 99.9% sure they already know what quotes they're going to be fed about another letdown. Hell, they could repurpose any quote/story from earlier in the year and just change the team name.
There's no space for prevent defense, no room to take the foot off the metaphorical gas pedal in today's NHL. You play and you play hard a full 60 minutes. You let up for a sec and shit like tonight happens. You need to pepper more shots on Price. Pathetic.
Chara was in another post-game scrum. More "Suspend him!" BS being spewed. They might be right. The push was borderline at worse. Might've been a little extra of a dig, but we're not entirely convinced. It definitely wasn't bad enough to cause this firestorm, though.
We're glad Chara shows some fight, but it'd be nice if it happened during the game. Post-game does nothing but give opponent's fans fodder.
More Chara talk after the jump…
Chara also booked it without talking to the media. More people jumping on the "He's not worthy of the C" bandwagon. Should he talk to the media? Yea, probably. Especially after he was a big part of the meltdown.
Really though — We don't care what he says off the ice. It's on the ice we care about.
We might've learned some good Czech swears, if he did talk tonight.
Also, lots of people bitching about Jack Edwards again. 'Cause of this (video):
"Number 67's a cocky little punk and he's gonna get his head taken off!"
Yea, he's a homer. He fucking works for NESN (aka New England Sports Network). What do you expect? You don't go to a Catholic Church and expect them to preach Buddhism; you don't watch NESN and expect unbiased play-by-play.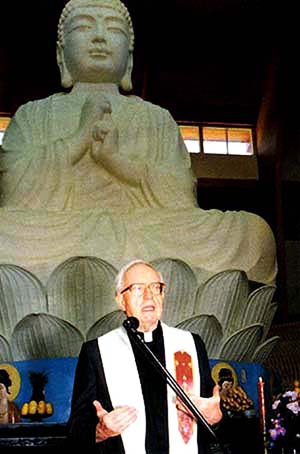 Deal with it.
Thomas had 39 saves. The guy has a 1.84 GAA and .945 save percentage. Unreal. Some people say he sucks though.

Yep, what an absolute waste of roster space. Trade the fucker. What a loser.
Here's the deal — when your goalie averages less than two goals per game and has a save percentage hovering around 95%, you should be winning a lot more games.

And despite all the "WTF BRUINS!?" that happened tonight, they're still in first in the Northeast and third in the conference due to the winning percentage tie breaker (or so NHL.com is showing).

The wheels haven't fallen off the bus yet. Shit def' needs to improve though or it'll be a second round exist at best for a third straight year.
Got this email a while back from DOY reader, Leanne.
Hey–So I have a theory that next time McQuaid does something news worthy, Days of Y'Orr needs to photo shop his faith on to Darth Vaiders body and title it "Darth Quiader". I think It would catch on!
He fought so…
Darth Quaider
Yay or Nay?
Speaking of McQuaid, we'll leave you with his fight. Lefts all night.
This post was longer than the game deserved.