One man's trash is another man's treasure, right?  Just ask the owner of the Chicago bar Murphy's Bleachers.
Beth Murphy was out walking her dog Monday when she happened upon a Wrigley Field dumpster.  And what she found outside the Friendly Confines…the saddest "treasure" for any Chicago Cubs fan.  Amid the trash…team signs and posters, a Ron Santo memorial banner and a gigantic, fan-signed greeting card for the Cubs broadcaster, who had just died.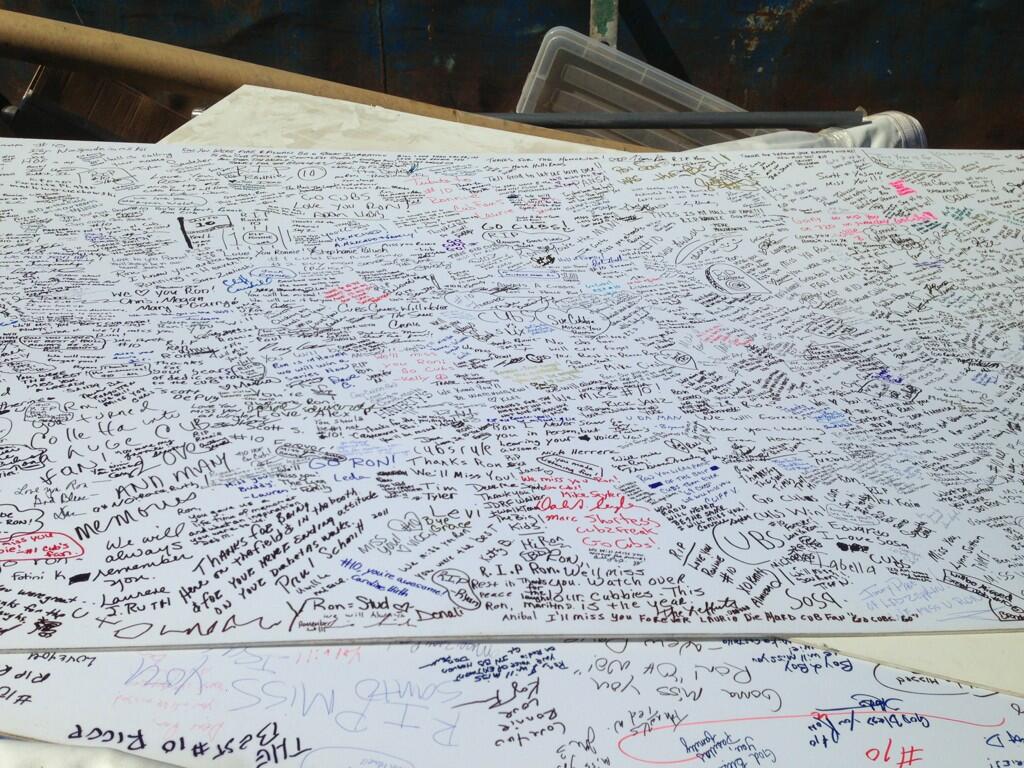 "I thought it was Smithsonian-type stuff," Murphy told ChicagoBusiness.com.  "I thought they were things you would want to keep."
Murphy is probably right.  The team probably should have, at the least, given the stuff to Santo's family.  But they didn't.  And since the team didn't give the card and signs to the Hall of Famer's family…Murphy had one of her bartenders snatch it up and bring it to her bar.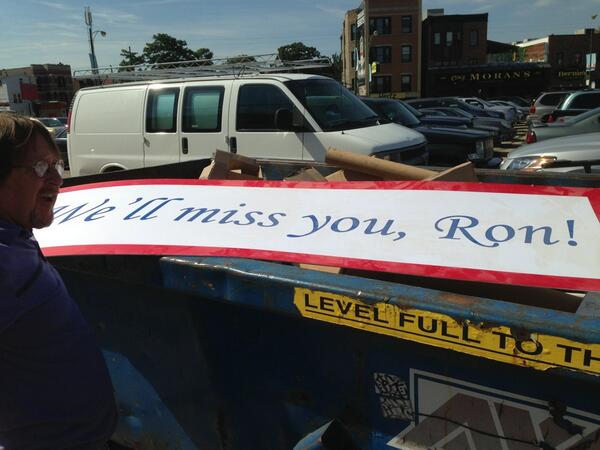 The Cubs apologized for the mistake Tuesday.
"This was an unfortunate mistake," team spokesman Julian Green told the Chicago Tribune. "Obviously we apologize to the Santo family and any fan that was offended by this. This is not how we regard one of the greatest Cubs players ever to wear our uniform. Simply, it shouldn't have happened."
But it did.