Uh oh, gang. Phone the neighbors, wake the kids…Oakland A's outfielder Josh Reddick has shaved off his beard
Sort of.
The slumping superstar (Reddick was batting just .109 going into the weekend) showed up to Tropicana Field to take on the Tampa Bay Rays Saturday and something was definitely different. Dude had been shorn.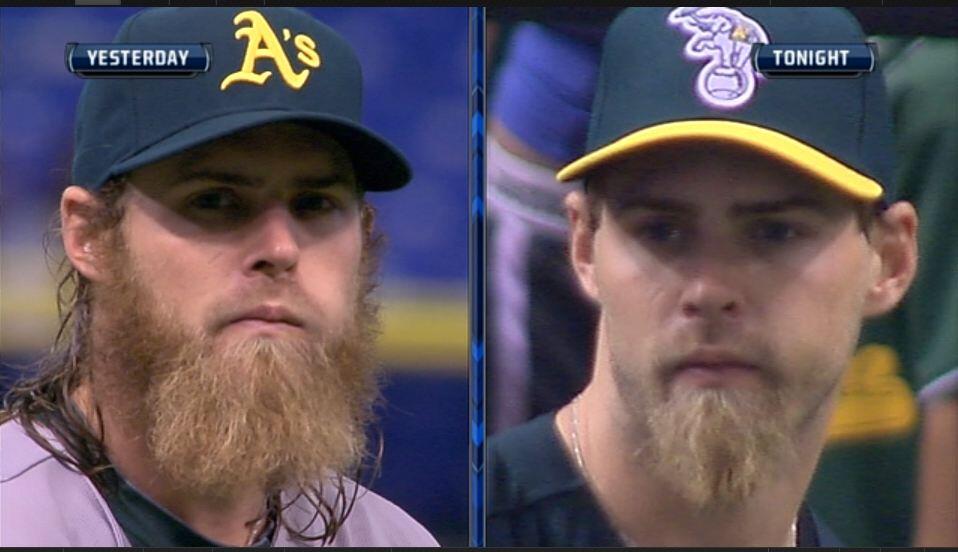 "He definitely did it to fight the slump, which I think is a smart decision," Hall contributor and beard aficionado Benjamin Christensen said, "but kind of a bummer that he forfeits."
Forfeits? Forfeits what?!? Ooooh…THAT.
Prior to the season, Reddick and WWE Superstar Daniel Bryan engaged in a Twitter war which escalated to a full on "Beard Off". So now that Reddick has dug out the clippers and trimmed his burly beard, does this mean Bryan is officially the winner? 'Fraid so.