Ever wondered who helps program the music at the stadium?
Thankfully for the Arizona Diamondbacks, they've got Brandon McCarthy to help out. When asked for suggestions, the righty responded with the following: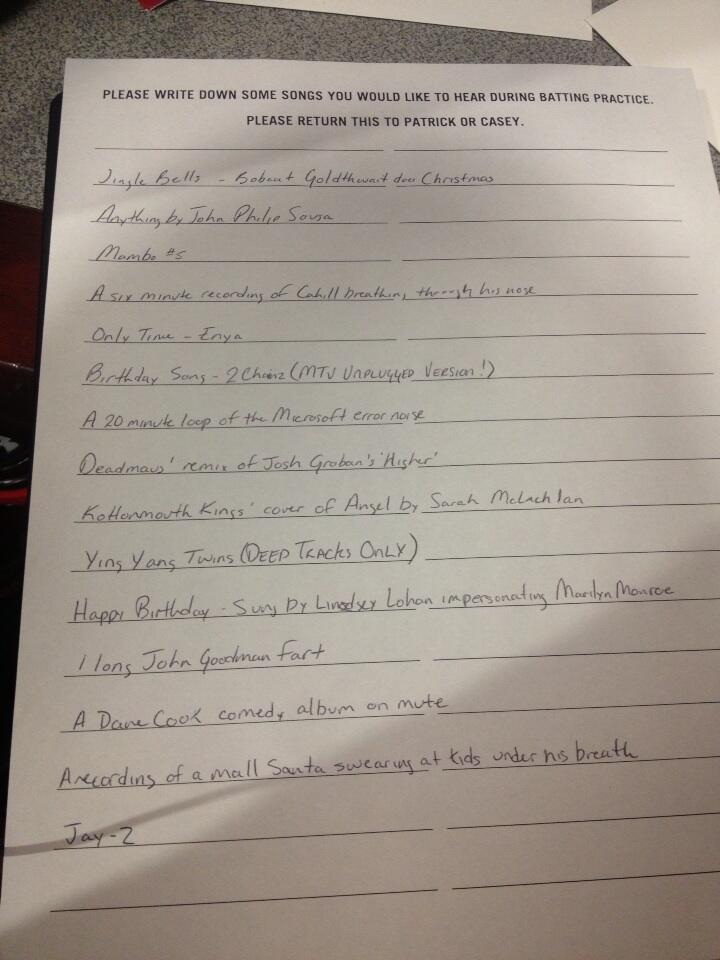 Now, I'm not sure which suggestion is my favorite, but it should make for an interesting evening at the ballpark.