Starting this Wednesday, more than 300 of the most talented athletes in the country will gather in Indianapolis for what is one of the most pressure packed (and often times one of the most absurd) job interviews in the world. And even when the draining week of the NFL Scouting Combine is over, the interview will continue during pro day workouts and private visits between prospects and teams heading towards the NFL Draft in April.
There's a ton that will be going on for the next week, and it's easy to get overwhelmed by the pure volume of activity that will be going on. From weigh-ins to Wonderlic Tests, both prospects and analysts will be kept busy all week long. To keep you ahead of the curve we're breaking down what you should be focusing on each day.
Wednesday, February 22

What's Happening: The 2012 Combine will kick off with the arrival of Group 1 (PK and LS), Group 2 (OL), and Group 3 (TEs). All three groups will undergo a preliminary medical exam and begin the individual interviews with interested teams.
What to Watch for: This will be the least hectic day for all parties involved in the Combine. The results of the medical exams aren't going to be released to the public, and interviews will obviously be conducted behind closed doors. However, it's likely that rumors will start to fly about how those interviews are going.
One guy who will need to shine in interviews in former Auburn offensive tackle Brandon Mosley. Mosley played tight end and defensive end while at Coffeyville Junior College, and had to learn how to play right tackle on the fly in his eleven starts at Auburn. Mosley has some potential, but he'll need to prove he understands how to play one of the most mentally demanding positions in the game.
Thursday, February 23
What's Happening: Things will begin to pick up on Thursday. Groups 4 and 5 (two groups of QB and WR) and group 6 (RB) will arrive in Indianapolis and go through a similar day that the day one arrivals experienced on Wednesday.
For those who have already spent a day getting poked and prodded in medical exams, Thursday will bring another round of visits from doctors. They'll also do interviews with the media, and take the infamous Wonderlic Tests. The players of groups 1, 2, and 3 will also have their weigh-ins on Thursday.
What to Watch For: Some of the highest Wonderlic scores of the week will be recorded on Thursday, as the offensive lineman typically do as well or better than any other position group.
The focus just isn't going to be on the mental on Thursday, however. One player scouts will be eager to see at weigh-ins is standout offensive tackle Matt Kalil. At Southern Cal, he played at around 295 pounds, but he's been trying to add some more weight to his 6'6 frame. He's said that he's added about 15 pounds, and if that's true, it just may solidify his standing as a top three prospect in this draft.
Friday, February 24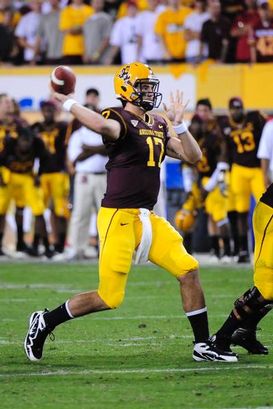 What's Happening: The focus on Friday will be primarily off the field. Arriving for their orientation day will be groups 7 and 8 (DL), and 9 (LB). The special team prospects (group 1) will go through their on field workouts, and teams will have the opportunity to interview prospects from all position groups.
Most of the teams' attention will be on the day two arrivals, and it's the first chance for teams to really see the QBs, WRs, and RBs, under the microscope. For more than a few players, the results of their weigh-ins on Friday will go a long way in determining where they'll get drafted in April.

What to Watch For: Friday has the potential to be one of the most interesting days of the Combine. When players report for measurements, all eyes are going to be on Alshon Jeffery. The rumors and concerns regarding his weight, conditioning and speed have been well documented. If he shows up at a good playing weight Friday and runs a respectable time in the 40 yard dash (somewhere in the 4.5 second range), he's likely to be drafted somewhere in the middle of the first round. If he has a bad combine, however, he could fall out of the top two rounds entirely.
One of the quarterbacks that's going to need perform well in interviews is former Arizona State quarterback Brock Osweiler. At 6'8, many teams are going to want to see if he's got enough athleticism for his size to perform at the next level. But it's going to be even more important to prove himself at the chalk board. If he struggles to demonstrate an understanding of NFL offensive concepts, his draft stock is going to suffer mightily.
Saturday, February 25

What's Happening: Things finally will begin to get busy on the field Saturday. As the final groups arrive (both groups 10 and 11 are DBs), the offensive lineman and tight ends will hit the field for their workouts. While the 40 yard dash times may not be impressive, the agility dills are valuable opportunities for these guys to display good footwork and lateral movement.
While the offensive linemen are working out on the field, their defensive counterparts will be reporting for measurements as well as taking their turn at the Wonderlic test.
What to Watch For: With only a couple of tight end prospects currently earning a top 50 ranking from most analysts, the Combine is going to be a great chance for a tight end to greatly improve his draft stock.
One of the highest rated tight ends in this class is former Stanford Cardinal Coby Fleener. We know that Fleener, who is listed at 6'6 245 lbs, has the size and reliable hands you usually would look for from a tight end. What he haven't seen from Fleener is quick acceleration in and out of cuts. If he can show that he's a little more athletic than we expect, he could solidify his ranking as the top tight end in this class.