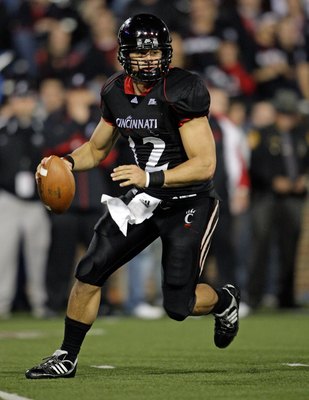 Cincinnati quarterback Zach Collaros is recovering well from his broken ankle and there is a chance he could play in the Liberty Bowl.
Louisiana State receiver Rueben Randle has started to live up to his potential this season.
Purdue has suspended wide receiver OJ Ross, and his status for the Boilermaker's appearance in the Little Caesar's Pizza Bowl is in question.
Is Jim Mora Jr. UCLA's next target to fill their head coaching vacancy?
South Florida running back Darrell Scott is considering declaring for the NFL draft.
Phillip Fulmer is looking to get back into coaching, and he has his eyes on the Kansas job.