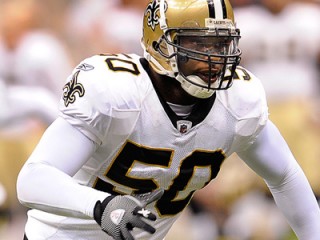 According to a league source, the Dolphins have signed inside linebacker Marvin Mitchell after reportedly working out several linebackers in Davie today.
The 26-year-old former Tennessee Volunteer contributed 43 tackles, two forced fumbles, and a sack last year for the Saints. The signing likely means that Austin Spitler, who was seen in a walking boot after Friday night's game, is expected to miss significant time.
Judging by his production, Mitchell appears to be a considerable upgrade at the fourth inside linebacker spot regardless. With A.J. Edds looking strong against the Falcons, Mitchell projects to round up a fairly deep corps behind Karlos Dansby and Kevin Burnett.