It all started in the late 1990's when my mom returned home with my very own Dan Marino jersey. It doesn't take much to sway the loyalties of an 8 year old, so the aqua and orange pulled me way into Miami Dolphins fanhood. For the past 10 and some years, I've sat idly as a fan voicing my opinions to anyone who would listen until recently, when an opportunity to pick up a loud speaker arose: Phins Phocus—complete opinionated coverage of the Miami Dolphins.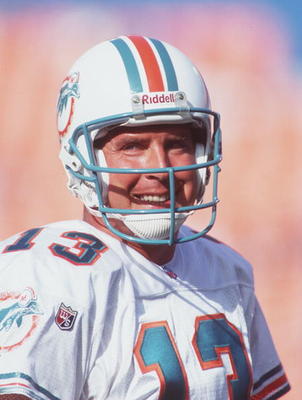 Each week, The Stop and Go will analyze the previous game and the upcoming one in terms of what the Dolphins must stop, something they should start, and something they have done well and should indeed continue. Let us take this opportunity to put week 1 behind us.
Stop: Tipped Passes and 3rd Down Miscues
I could evidently compile a whole list of things that the Miami Dolphins need to stop after their week 1 debacle versus the Houston Texans, but, I will slip on Joe Philbin's shoes and pinpoint what I deem the most pressing. Individually, Ryan Tannehill must stop the tipped passes. Coach Sherman rightfully pointed out that it is on Ryan himself, as a professional, to tweak that part of his game. One of the most telling stats in an NFL game is third down efficiency. The Dolphins converted 2/10 third down attempts and the pitiful miscues must stop. Tannehill taking his eye of the ball and fumbling the snap, tipped passes, and botched pass protection. The dolphins must succeed on third down if they want to have a chance to beat Oakland.
Start: Ball Skills and Stretching the Field
What I found lacking from a player standpoint was cornerback Richard Marshall's ability to find the ball in the air. Luckily for him, Texans wide receiver Lestar Jean couldn't hang onto the ball in the end zone, everyone knows Davis would have come down with that interception. Sean Smith wasn't so fortunate when Andre Johnson hauled in a great touchdown grab, right over his head. SMH Ireland. On the other side of the ball, the Miami Dolphins offense needs to take shots down field; stretch the field to open up the intermediate routes. Tannehill threw a gorgeous ball to Hartline for a 30 yard completion…once the game was out of reach. Come on Sherman, let the kid have some fun.
Continue: Slash n' Dash
I thought it best to end the article with a little bit of optimism; a feeling quite hard to come by in light of recent events. The Dolphins offensive line man handled the Texans with their run blocking. On numerous runs even John Jerry could be found sealing off the second level. This success shouldn't stop as the Dolphins face a sub-Texans defensive line unit. As fans we should have no reason not to believe that Randy Starks, the one true bright spot last Sunday, will not continue his dominance over opposing interior lineman.
In the words of the great Vince Lombardi, "Show me a good loser, and I'll show you a loser." There is nothing good about losing in this business; let the team Stop and Go forward so we may get used to winning. But, if we do lose, put on your angry face and be a poor sport.
Until next week,
Cheers.