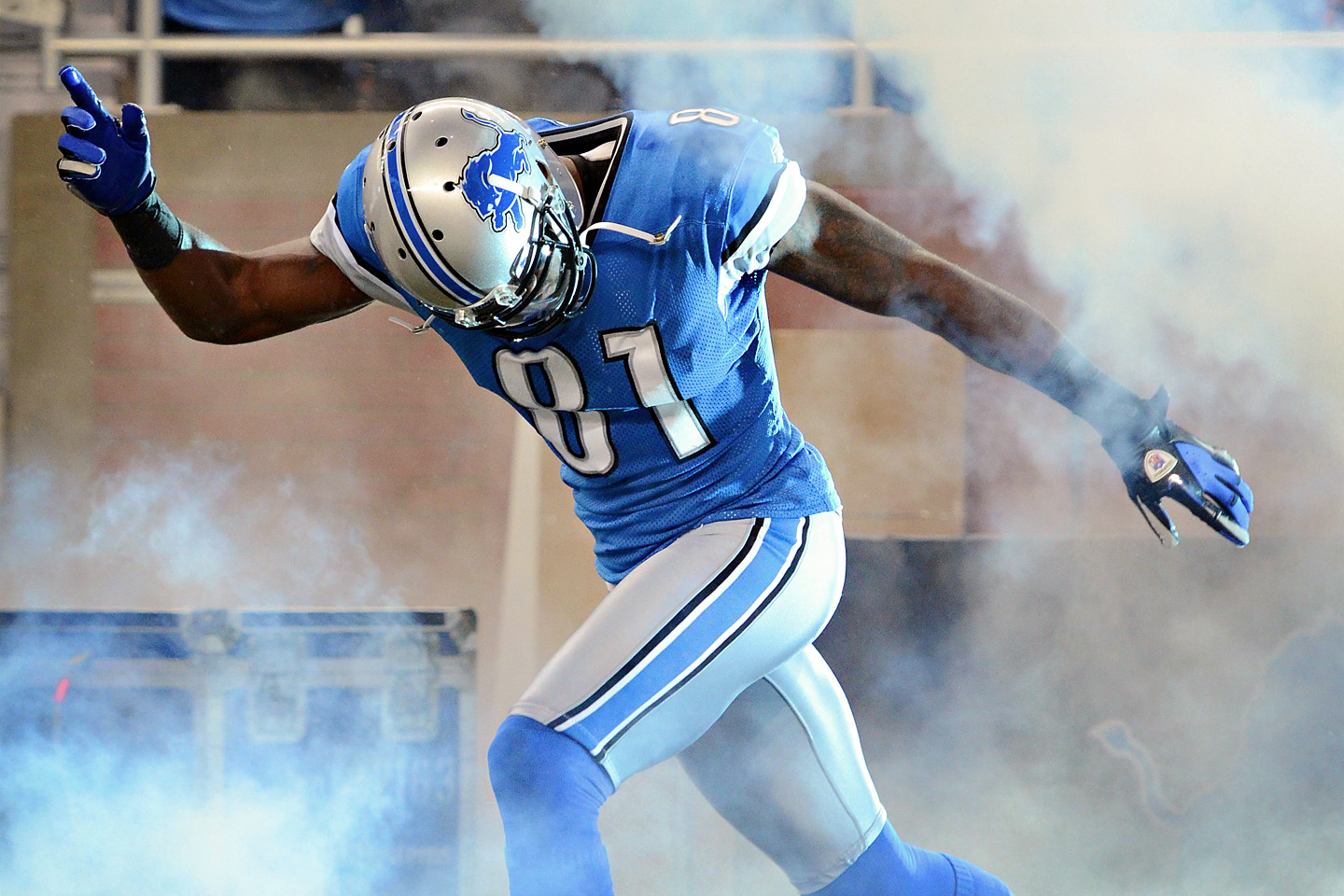 Hog Heaven previews upcoming Redskins games by comparing the only three stats fans need to know:
QB Passer Rating Differential
Third-down Stops
Turnovers
Cold Hard Football Facts and other stat masters point out the high correlation of the difference in QB rating and wins. My statistics professor would blanche if I said that the 0.7 correlation equaled 70 percent odds for a win, but that concept is easier to grasp than what they taught in my butt-kicking sophomore stat class.
In the passing era, the quarterback with the best performance usually leads his team to a win.
Legendary Redskins DC Richie Pettibon says that third-down stops and turnovers are the only two defensive measures that count.
If we sized up the contestants in today's Lions at Redskins game by those three measures, this would be a shorter post. Detroit has every advantage over Washington. Game over. Go play golf.
Instead, Hog Heaven pleads another concept from sophomore stat, the risks of drawing broad conclusions from small sample size.
Two horrendous losses are not enough to predict a bad Redskins season, not now anyway. We still expect an eight or nine-win season. For that to happen, however, we have to see something we haven't seen this season ‒ a good week of practice leading up to Redskins Football v2012.
Mike Shanahan on NBC4: "We'll be prepared, I promise you that." Cited a good week at practice. #Redskins

— HogsHaven.com (@HogsHaven) September 21, 2013
//platform.twitter.com/widgets.js
There is one way where small sample size does count. Washington's bad play counts for more that its historic win streak at home against Detroit. We are not going to refer it again after this.
The Lions are a traditional measure of the state of the Redskins. A 2009 loss in Detroit was another nail in Jim Zorn's coffin. Mike Shanahan in 2010 made the stupidest call in his Redskins career in Detroit when he benched Donovan McNabb for Rex Grossman. That move paid off instantly for the Lions when Grossman fumbled the ball. 'Kong Shu removed it and scored to seal the Lions win.
That move poisoned Shanahan's relationship with McNabb and it poisoned Grossman's relationship with Redskins fans.
A loss to Detroit would (again) say bad things about the state of the Redskins.
Quarterback passer differential
Matthew Stafford QBR – 102.0
Robert Griffin III QBR – 89.6
Mike Wise offers a theory that Shanahan deliberately ran a conservative pro-style offense to silence the crowd, the RGs II and III in particular, who posit that the Redskins should save Griffin by not running him. ( Hog Heaven is boycotting Wise for his position of the team name. I was into the story before realizing he wrote it.)
We aren't big on conspiracy theories, but Wise' suggestion fits with a question Hog heaven has asked himself. If RGIII is safer running the read option, indeed running from the read option, why aren't the Redskins running it more?
I won't climb into Griffin's or Shanahan's head, but in pro football, there is a reason for everything. Our collective fear is that Griffin cannot run the ball as he did last year.
Robert Griffin III is the tide that floats all the Redskins boats. Only the coaches and players know Griffin's true condition. There is no reason to reveal it in press conferences. Our projection of a nine-win season is based entirely on Griffin performing as a genuine duel threat. In the first two games, he ran an offense Kirk Cousins could run.
Redskins receivers measure up
Matt Stafford and Calvin Johnson are forever paired as passing duo. Don't be blinded by that. Washington's receivers measure up. Compare the stats of Washington's top two wide receivers compared to Detroit's.
| | | | | | |
| --- | --- | --- | --- | --- | --- |
| PLAYER | REC | TAR | YARDS | AVE | TDs |
| Pierre Garçon | 15 | 24 | 207 | 13.8 | 1 |
| Leonard Hankerson | 8 | 10 | 115 | 14.4 | 2 |
| Calvin Johnson | 10 | 17 | 153 | 15.3 | 2 |
| Nate Burleson | 13 | 14 | 123 | 9.5 | 0 |
We might have included Santana Moss and Reggie Bush in this table. Both have a receiving score. Moss has eight reception, but Hankerson is the finally emerged No. 2 wide-out for Washington. Consistency is the question he has yet to answer.
Bush is a running back who may have found a home where he can thrive as a receiver out of the backfield. He is Detroit's No. 2 receiver at the moment. He is questionable for today's game.
Bottom line: The Redskins receivers are the equal to the Lions.
Third-down conversions allowed
Lions – 3/21, 14.4 percent
Redskins – 11/25, 44 percent
Turnovers forced
Lions – Passes defended – 13, INTs – 4, Fumbles recovered – 1
Redskins – Passes defended – 3, INTs – 0, Fumbles recovered 2, 1 TD
Richie Pettibon must have stomach ulcers reading those stats. Last season, RGIII made the defense look good by leading an offense that out-scored opponents. The defense earned its money by being disruptive with turnovers. That didn't make them good. They just fit what the offense was doing.
This season, the defense must return the favor and carry RGIII for a little while. That should have sunk in by now.
Prediction
The stats that matter suggest the Lions will win its first game in Washington in 22 tries. Analytical integrity forces me to go with the numbers. In times like these, I turn to the Hog Heaven Magic 8-Ball for solace.
Asked if the Redskins would beat the Lions today, the 8-Ball replies "As I see it, yes."
The 8-Ball was 7-1 in its calls last year. That's good enough for me.
Redskins.
Enjoy this story? Tweet it to your Followers and Like it on Facebook. Click the buttons that say "Tweet" and "Like."