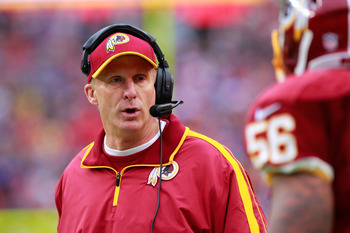 Redskins defensive coordinator Jim Haslett has complicated schemes that work with major substitutions and is actually much better than it looks so far.
The trick to beating Haz is a hurry up offense, because the Redskins plain vanilla, every down defense is the worst in the league.
Enjoy this story? Like it on Facebook and Tweet it to your Followers. Click the buttons that say "Like" and "Tweet."