We are back from a short offseason sabbatical with recharged brain circuits to gear up for more thoughtful analysis of the Washington Redskins.
What happened in our days of hibernation?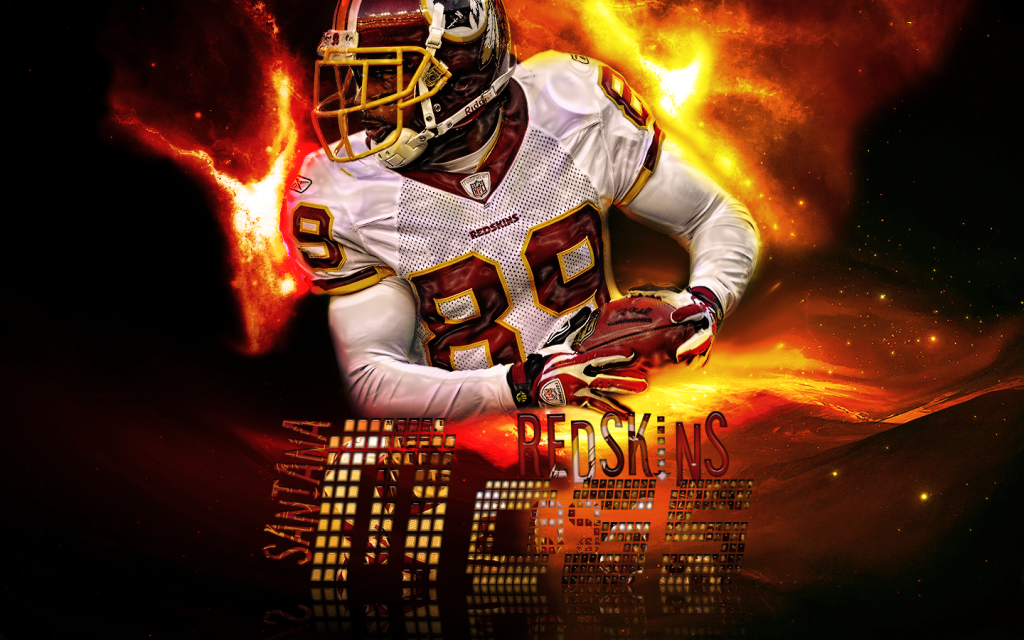 Santana Moss became a free agent when a term in his contract automatically voided his agreement with the team. Moss has since said he prefers to remain with the Redskins but he is free (and would be wise) to explore the market.
The Redskins, along with a legion of fans, drooled at the thought of WR Vincent Jackson on the roster. The San Diego Chargers slapped the franchise tag on Jackson this month.
If the 'Skins pay Jackson what he wants, the team would have to pony up two first round draft choices to the Chargers. We rather the Redskins use Draft picks instead of trading them away. Last year, Jackson obstinately held out for an unattainable contract, then joined the Chargers too late to be of much help. How un-Sanatana-like can one get?
Negotiating with Jackson would be a long, arduous and risky task until we know what the new salary cap will look like.
Albert Haynesworth, who apparently still in the area, was charged with simple assault following a road rage incident in Virginia. Just a few days later, a woman alleged sexual assault by a man who looked like Haynesworth. Said the woman, who is a server at a DC watering hole, the man who looked like Haynesworth touched her breasts inappropriately after she gave him permission to place his credit card, that no doubt bore the name "Albert Haynesworth," between her breasts.
OK, I'm old school, or an old fool, about these things. I don't know how one avoids inappropriate touching when given permission to place anything between your breasts. I mean, isn't that the point? Charges have not been filed yet. Police are investigating.
As for the road rage incident, guys who are 6-6 and 330 pounds should know that a touch to them may be perceived as assault by anyone not in a football uniform. Let keep Sean Taylor in mind when thinking of this case. Taylor's DUI and resisting arrest charges were dismissed after the judge in the case viewed that police cam video recording the incidence. The police's own evidence did not support the charge.
Something like that may be at play here. The fact that big Al is repeatedly in these scrapes leads to the inevitable question, why is this man still on the team?
Dan Snyder blames Vinny Cerrato for signing Haynesworth, just as he blamed p.r. man Tony Wyllie for his ill-considered lawsuit against The Washington City Paper. Poor Dan; victimized by the people he hires.
Return specialist Brandon Banks was released from an Arlington, Virginia, hospital after suffering a deep puncture wound that nicked his lung during a fight at a DC nightclub. Banks did not start the fight according to news accounts I've read. He came to the defense of his friend, whose words may or may not have triggered the event.
You'd like all virile, athletic, assertive young men to know that weapons and nightclubs do not mix. You'd like all pro athletes to know these incidents never ever stay quiet and that their running buddies need to walk away from such incidents as much as the athletes must.
As with Haynesworth, I need to know more before forming an opinion.
Ex-Cleveland DT Shaun Rogers and ex-St. Louis S OJ Atogwe visited Redskins Park. Both left without contracts. These visits are due diligence by the team. You have to let them play out without surmising they will fill holes.
Rogers is especially intriguing. At 350 pounds, he could be an ideal nose tackle–not his normal position. But first, someone needs to explain why Rogers started one game for the Browns last season and was given his outright release. Is he done?
Methinks Rogers would not solve our D-line problems.
Feeling the Draft
Recent NFL Mock Drafts tracked by DC Pro Sports Report has Alabama Crimson Tide wide receiver Julio Jones tracking ahead of quarterbacks Cam Newton and Blaine Gabbert as the Redskins' most likely draft choice. Real GM's do not participate in these things. At best, mock drafts reflect educated guesses by the football smart­–and nothing more.
People hate uncertainties just as Nature abhors vacuums. So we grasp at crystal balls, Horoscopes, mock drafts…and stats.
DC sleeps on the Redskins…again
District of Columbia city fathers cling to the pipedream of a DC Redskins stadium. I've not heard noises about a bid for the team practice facility the Redskins are known to be looking for.
Redskins Park in Washington, DC, is the next best thing to a DC stadium, with less traffic congestion, pollution, public funding and controversy that would inevitably follow a chase for a 100,000-seat stadium. And it can happen now.
An agreement between the Redskins and George Mason University fell through. Wake up, DC. Don't sleep through this as you did FedEx Field. Talk to the team, at least.
Lets lock up a deal
The League and the Player's Association ceased speaking to each other and commenced shouting at each other months ago, with both sides trying to score points with fans rather than score a solution. So it's good news that the two sides are in mediation to try to get something going. Mediation is a tried and true, though not always successful, way to resolve differences between nations, companies, labor & management and spouses.
I'm in denial about a lockout. I just don't believe that the owners and the players, but mostly the owners, will blow this. The risk is quite real that the dispute won't resolve by March 3 when the current Collective Bargaining Agreement expires.
The contract allows the league to conduct the NFL Combine (Feb 24 – Mar 1) to evaluate rookie talent for the NFL Draft (Apr 28-30). Everything shuts down after that without a new agreement.
If that happens, fans are going to blame the owners. First, fans identify with players on the team and follow them. Next, the fans perceive that players want to play. The owners are locking them out. That just doesn't sit well.
Hog Heaven's offseason schedule
A couple of good story ideas came to me when I was at rest. Things happen at Internet speed and some of those ideas have been broached by others, as Jason Reid did today in his WaPOST opinion that the Redskins should not use their first round Draft pick on a quarterback.
Challenging conventional wisdom is our job.
I will still post my story about Donovan McNabb's future while keeping to Hog Heaven's offseason schedule of at least three posts per week, more when football activity picks up around the Draft and any future Albert Haynesworth imbroglio.