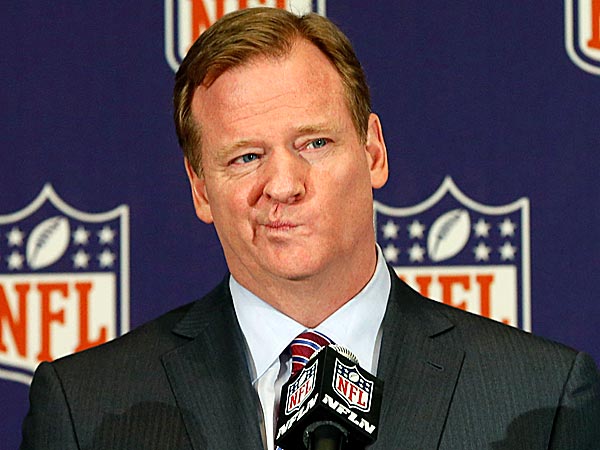 "If one person is offended, we have to listen." ~ Roger Goodell
Representatives of an upstate New York Native American group are to meet this week with the NFL over the manufactured controversy of the Washington Redskins team name.
The only reason I can find for the league to meet with the Oneida Nation and its alleged leader, Ray Halbritter, is that they have a casino. Native American leaders in the DC area where the Redskins operate have said repeatedly that they find no offense in the team name. Like most Redskins fans, they want to keep the name.
Walt "Red Hawk" Brown, chief of the Cheroenhaka Nottoway Tribe, has neither a casino, nor the backing of the national media. I guess that makes him less legitimate. One news outlet called his position "unusual." Say what?
Surveys show Brown's thought conformed to the opinion of the vast majority of Native Americans who don't see how their lives would be made better by the removal of all reference to them in popular culture. The people behind this movement don't want any group to use Native American images, be it symbols, tribal names, or persons. They don't parse words like Bob Costas did.
Catholics have accused Commissioner Goodell of hypocrisy. Hog Heaven suspects the NFL is meeting to pretend concern after an underling committed to meet without Goodell knowing about it.
But lets take Roger at his word. If you are offended by this whole kerfuffle, Roger says he has to listen.
Someone started an online petition to keep the name that will supposedly go to the NFL. I signed it but, there is a concern that you should know.
Keep the Washington Redskins Name. Sign the petition. http://t.co/D0c3mi1jZY @moveon

— Anthony Brown (@SkinsHogHeaven) October 27, 2013
//platform.twitter.com/widgets.js
The petition is on the MoveOn.org web site. Although I doubt Move On itself is behind it, signing the petition places you on Move On's email list. I tend to vote Democratic, but Move On is a bit much for me, so I'll unsubscribe the first time they send me anything.
If that still gives you conniptions, you can contact the commish in one of these ways:
Phone-212-450-2000
Fax-212–681–7573
Emails-roger.goodell@nfl.com officeofcommissioner@nfl.com
Address-National Football League 280 Park Avenue New York, NY 10017
I have a hunch that the overwhelming majority of opponents of the team name are not fans of the team. By "fans," I mean they don't buy Redskins stuff.
Fans of the team DO spend money on anything that carries the Redskins logo. Keeping or changing the name is very much a business matter. Daniel Snyder will cater to Redskins fans for as long as we keep spending money on the team.
Whether the team name stays of goes is very much in our hands.
Enjoy this story? Tweet it to your Followers and Like it on Facebook. Click the buttons that say "Tweet" and "Like."