If the headline was true, let's just say it's too little too late. The Washington Redskins' six game winning streak has been anything but total domination of other teams.
Now that we head into a Dallas championship game, it's too tantalizing to just say "oh, we thought the season was over and we'd be so grateful for 9-7." No. We want this one REAL bad. And we all know Tony Romo, for all of his faults, is a king of comebacks in the fourth quarter.
SMURFs to the Redskins Rescue?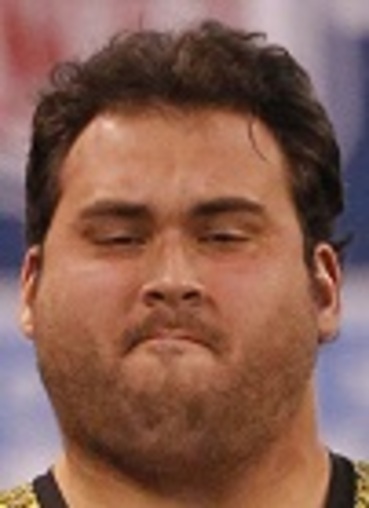 SMURFs, otherwise known as the SMU
R
edskins
F
reshman, may be the key to this game. Those include Richard Crawford, Josh LeRibeus and Aldrick Robinson (he's a freshman in terms of being on the roster this whole year).
LeRibeus is unlikely to play, though I believe his uncanny resemblance, humor and grade point average of John Belushi could be used to leave defensive lines in total laughter allowing Morris to pummel even more through them. I don't mean to be juvenile, but I can picture him lining up, having loud gas, cursing and then apologizing out loud to Robert leaving the defensive line laughing in stitches on the ground.
Aldrick Robinson has been missing in action after his two bomb touchdowns against the Eagles and Cowboys that really demoralized them and opened up this long winning streak. A long bomb to Aldrick again against the Cowboys may be just what the doctor ordered especially if Griffin stays in the pocket.
But the real key to this game may be Richard Crawford stepping up both on defense and special teams.
Let's be honest, it's a really tough job to be a Redskins cornerback for two reasons. First, our safeties stink in coverage so our cornerbacks basically shoulder the entire load. Madeiu Williams is too slow and he ALWAYS plays the center of the field in cover 2 situations leaving the sidelines wide open for any receiver. He also is caught playing to shallow too often. His best play was his hit against Dez Bryant in the middle of the end zone possibly saving the game. Had Bryant's route been 7 yards to the outside, Williams would have been left watching the play from the middle of the end zone.
Crawford is now their third cornerback thanks to DJ Johnson getting burned twice in a row for long touchdowns. Crawford is a 4.4. 40 meter dash guy. He has the speed, and he has this physical swagger and ball hawking ability that reminds me of DeAngelo Hall at his best. Hall by the way is an off and on player due to years of relying on his raw talent and not being a workaholic practice guy. However for Dallas, Hall always seems to bring his best game hence again the difference being on whether Crawford can break out this game.
The second reason has been our pathetic pass rush. That puts enormous pressure on the cornerbacks. As I have written before, Rob Jackson has really brought us up on the pass rush from abysmal to around average. Let's hope for more this game.
There is no doubt that Romo is going key on Crawford this game and see what he is made of. Romo has 3 1,000 yard receivers this year already and is willing to spread the ball around.
Another issue where Crawford comes in is with the Redskins poor offensive showing in the first and fourth quarter of most games. He has to help us get good field position on punt returns to help give the Redskins the healthy lead we need to hold off Romo in the 4th quarter.
I think Crawford could go either way. Crawford could make a pick six and return a punt for a touchdown all in one game. He could also get burned by relying on Madeiu Williams' help in coverage. In either case, I see Crawford as Robinson described him to the coaches while they scouted him as "an incredible raw talent that could be coached to greatness."
Go 'Skins.
Enjoy this story? Like it on Facebook and Tweet it to your followers. Click the buttons below. Leave a comment down there, too.