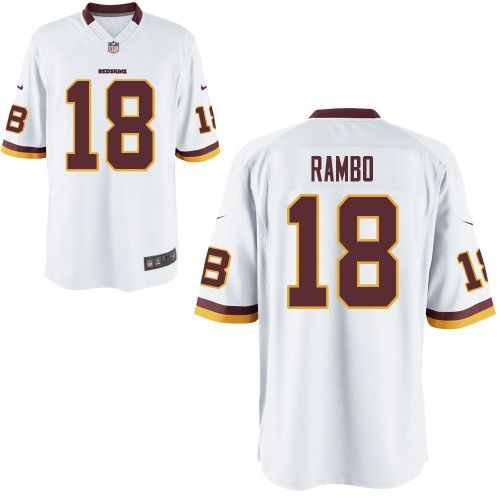 NFC East champion Washington Redskins showed a decided east coast bias in the 2013 NFL Draft. Three selectees played in the ACC – CB David Amerson (NC State), RB Chris Thompson and OLB Brandon Jenkins (Florida State). Two hail from the SEC – TE Jordan Reed (Florida) and S Bacarri Rambo (Georgia). Rutgers RB Jawan Jamison competed in the old Big East.
Fresno State S Phillip Thomas is the lone outlier.Though he is from California, Thomas says Sean Taylor was his favorite player while growing up and that he has been a Redskins fan ever since. (Has it been that long since Taylor played?)
Coach Mike Shanahan labeled this Draft Class as playmakers. While some fans rejoice that two safeties were picked, they were not selected until the fourth and sixth round. "Need" was not Washington's priority in this Draft. If it were, Shanahan would have selected a right tackle instead of two running backs.
That's how perennial contenders do it. The Ravens, Giants, Patriots and Steelers of the world draft best player available, even if it drafts into an existing strength. Teams get better and deeper that way.
Nor do strong teams count on rookies drafted on Day Three to become year one starters. Alfred Morris and Tom Brady are rarities in that regard. Neither does Hog Heaven look for a 2013 starter from this group. The fixes to the Redskins' problems were on the roster before Draft Day. But a couple of these rookies could see significant playing time late in the season.
Here are video highlights of your Washington Redskins round four through seven Draft picks.
Fourth Round, Fresno State safety, Phillip Thomas
Round Five, Florida State running back Chris Thompson
Thompson is the biggest injury risk of all the players Washington selected. He has my respect for making it this far. The Redskins took that gamble on a position where they are already strong and then hedged it by selecting Jawan Jamison later in the Draft.
RB Chris Thompson is undersized (5-foot-7, 192-pounds). Injury history includes a broken back and a season-ending knee injury. #Redskins

— Grant Paulsen (@granthpaulsen) April 27, 2013
//platform.twitter.com/widgets.js
Round Five, Florida State OLB Brandon Jenkins
Round Six, Georgia safety Bacarri Rambo
"Rambo," coolest Redskins player name since Russ Grimm.

Round Seven, Rutgers running back Jawan Jamison
Enjoy this story? Like it on Facebook and Tweet it to your Followers. Click the "Tweet" and "Like" buttons above and below.