The Washington Redskins are headed for a seven-win season, says Paul Bessire, the talent behind predictionmachine.com.
Bessire simulated the entire 2012 NFL season 50,000 times through his analytics engine, the Predictalator, to arrive at the most probable Super Bowl line-up – Eagles over Patriots.
The Predictalator points to five likely wins for the Redskins: Bengals, Buccaneers, Vikings, Panthers and Brown. Contests against the Falcons and Cowboys at home are pick-'em games, or nearly so.
The St Louis Rams, a nemesis of late, edge our team 21-20 in Bessire's projection. The Rams were partners in the deal that paved the way for the 'Skins to draft Robert Griffin III. RG3 projects as the leading candidate for Offensive Rookie of the Year.
Bessire projected six wins for the Redskins in 2011. Redskins Hog Heaven published that story here. The Redskins have averaged 6.8 wins per season since 1992, the last year of the Gibbs I era. That depressing consistency makes forecasting Washington wins all too easy. A seven-win season is a return to normalcy for the 'Skins.
By now, some readers are wondering why the Redskins should be sub-.500 when the team has the most dynamic player of the 2012 NFL Draft. Hog Heaven asked the questions. Bessire was gracious enough to answer.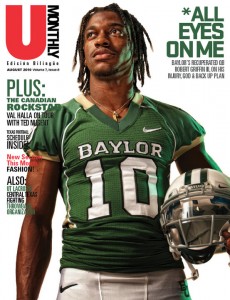 Redskins Hog Heaven (RHH): How does a statmaster project a rookie like Robert Griffin III, or Andrew Luck? They have no NFL history yet.
Paul Bessire (PB): To come up with statistical inputs for rookies, we run a very complex set of algorithms that factor college stats, previous utilization and strength of competition, combine measurables, role and expected utilization of the player's NFL team, previous performance of a similar player in that role for this coaching staff and previous performance of similar rookies at that position in general. This allows us to predict both the player's projected ratio stats such as yards-per-carry, percentage of tackles made while on the field and passing completion percentage, as well as his forecasted usage for the upcoming NFL season. Then we can compare all rookies based on who we think will make the biggest positive impact for his NFL team in his first year.
RHH: What is your projection of RG3's individual performance? Please say it will be better than Rex Grossman's. Redskins fans need hope.
PB: It's better than Grossman, though the team in general should have won more games than it did with Grossman last year. RGIII's line: 3,898 passing yards, 23 TDs, 20 INTs, 365 rushing yards.
RHH: You project a seven-win season as the most likely scenario for Washington. Where are the Redskins most improved?
PB: A dynamic, playmaking quarterback certainly helps. The pass catching options aid in the advancement of the passing offense as well. We know Mike Shanahan wants to throw the ball (top five in passing attempts last two years); now the Redskins should be more effective in doing so. A -14 turnover margin almost has to improve. Getting three of the bottom five teams in our power rankings (Minnesota #31, Tampa Bay #29 and Browns #28) on the schedule should result in more wins as well.
RHH: What is Washington's least competitive area?
PB: Washington ranks in the top 20 in the NFL in all major categories: Offense, Defense, Pass Offense, Pass Defense, Run Offense, Run Defense and Special Teams. The weakest of those – the Pass Defense (specifically with giving up big plays in the back seven – the pass rush is above average) and overall Special Teams which both rank #20. That said, Washington is also not in the top ten in any of those categories, making the team incredibly average and without great strengths or weaknesses.
RHH: Tight ends are more prominent in the modern passing game. Where is Fred Davis on that list?
PB: Rob Gronkowski and Jimmy Graham are significantly above everyone else in their overall impact on their teams. Jason Witten, JerMichael Finley and Vernon Davis are next on that list. After those five, Fred Davis, who we project for 806 yards and 5 TDs, is in the mix with about 15 other guys in the league (technically, he ranks #12 from a fantasy output which is similar to his overall value).

RHH: Redskins Hog Heaven is skeptical that the receiving corps improved with the arrival of Pierre Garcon and Josh Morgan, and the departure of Jabar Gaffney. What is your projection for the group?
PB: I would agree that it has not improved drastically as Garcon (drops, route-running) and Morgan (healthy, consistency) certainly have their flaws. It is better though. Here are our projections: Pierre Garcon – 64 catches, 949 yards, 5 TDs; Josh Morgan – 37 catches, 483 yards, 3 TDs; Leonard Hankerson – 30 catches, 353 yards, 2 TDs; Santana Moss – 49 catches, 608 yards, 5 TDs
(Yikes! RHH believes in the 6-7-8-9-10-11 principle for wide receivers. The No. 2 wide-out should deliver 60 catches for 7 TDs and 800 yards. The leading receiver, that should always be a wide receiver, should have 90+ catches for 10+ TDs and 1,100+ yards.)
RHH: We tell our readers that the defense is competitive with the NFC East, thanks to a strong front-seven. On target, or off base?
PB: Overall defensive rankings of the NFC East teams: Philadelphia #4, Washington #11, Dallas #13 and New York #16… This ranking is based on the number of points we would expect an average NFL team to score against the team in a game.
RHH: Can the pass rush mask weakness in the secondary?
PB: Almost. As noted above, the secondary is a weakness. The pass rush evaluates as #10 in the NFL, while the secondary itself is #27. Collectively, that forms the #20 pass defense in the league – still the team's greatest categorical difference.
RHH: Do the Redskins have any Rookie of the Year prospects on the roster? (Said tongue-in-cheek)
PB: They have the most likely Offensive Rookie of the Year according to our numbers.
From our output, I would rank Offensive Rookie of the Year prospects (doing top ten because the top 5 are pretty obvious): 1) RGIII 2) Andrew Luck 3) Trent Richardson 4) Matt Kalil 5) Justin Blackmon 6) David DeCastro 7) Brandon Weeden 8) Kevin Zeitler 9) Jonathan Martin 10) Michael Floyd
Defensive Rookie of the Year (projected top 10): 1) Luke Kuechly 2) Harrison Smith 3) Casey Hayward 4) Mark Barron 5) Melvin Ingram 6) Nick Perry 7) Kendall Reyes 8) Courtney Upshaw 9) Derek Wolfe 10) Morris Claiborne
RHH: Other than Robert Griffin III, what rookie or first year player will emerge for Washington?
PB: Despite having our top overall rookie prospect for 2012, the Redskins' draft class only ranks 18th in the league in 2012 overall value. The next best rookie prospects for Washington are (in order): Keenan Robinson, Josh LeRibeus and Adam Gettis. Among college free agents, we had Lennon Creer ahead of Alfred Morris before the draft so that warrants watching (if either can make the roster).
PredictionMachine.com strives to be the most accurate and trusted source for predicting sports outcomes. The state-of-the-art, Prediction Machine, was built by Bessire, a statistician and veteran sports writer, who offers his in-depth analysis and unique takes through his blog posts and game predictions.
Hog Heaven is not compensated for hyping PredictionMachine.com. We just like Paul Bessire's work and gladly provide a link to his site in return for allowing us to publish his 'Skins projection. The results are always fun to see. Please see Prediction Machine's links below.
Predictionmachine.com NFL Team Ranking (Preseason).
Predictionmachine.com NFL Preview.