NFL free agency opens this Tuesday, March 12. The Washington Redskins took steps to lockup core talent going into the period.

The Redskins and LB Rob Jackson reached agreement on a one-year contract. The deal is not a one-year restricted free agent tender that could have involved Draft picks for another team to acquire him. Contract details have not been released, but the deal is said to be cap friendly for the salary cap starved Redskins, according to a report by Mike Jones appearing yesterday on washingtonpost.com.
Jackson made his mark when he stepped in for injured Brian Orakpo. While not as powerful as Orakpo in the pass rush, Jackson proved to be disruptive. His coming out party was the home game against the Bengals when Jackson intercepted an Andy Dalton pass and returned it for a score.
Jackson snagged four INTs for the season, forced two fumbles and is credited with 4.5 sacks. The Redskins selected Jackson in the seventh round of the 2008 NFL Draft. There are questions about how Washington will use Jackson when Orakpo rejoins the roster this season. Orakpo is entering the last year of his agreement with Washington. Jackson gives the Redskins options if Orakpo recovers more slowly than expected and in the remote chance that Orakpo leaves the team after 2013.
The Redskins re-signed TE Logan Paulsen and FB Darrel Young to three-year deals. Young replaced Mike Sellers in 2011. Logan Paulson stepped up as a receiving tight end with 25 receptions when he stepped in for Fred Davis last season. The Redskins deployed Paulsen as a blocker in the two seasons prior to 2012.
ESPN's NFC East blogger Dan Graziano reports that Paulson's deal is worth up to $7 million with a t $1.1 million signing bonus, and that Young's deal is worth up to $6.5 million with a $1 million signing bonus.
The WaPOST's Mark Maske tweets that the 'Skins and G. Kory Lichtensteiger have reached agreement in principal to a five-year deal.
Free agent left guard Kory Lichtensteiger agreed in principle to a 5-year contract to re-sign with the Redskins. Deal is not signed yet.

— MarkMaske (@MarkMaske) March 10, 2013
//platform.twitter.com/widgets.js
Lichtensteiger is not the most talented lineman in Washington, but he is the most familiar with Coach Mike Shanahan's zone blocking scheme. Familiarity breeds contentment in this case.
If any new salary dollars are allocated for new linemen, it must be for a right tackle. Jammal Brown never regained his NFL form after his hip injury. The front office might cast about for a better option than Tyler Polumbus at right tackle. That talent would have to be at a bargain price. One does not usually use the words "better talent," "tackle" and "bargain" in the same sentence.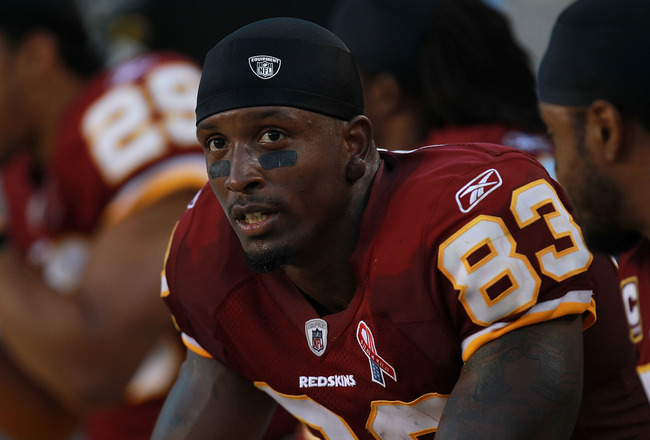 The Redskins have not signed TE Fred Davis. I suspect they will allow him to test the market as they did with London Fletcher last offseason. Fletcher returned to the Redskins on a two-year deal. Hog Heaven projects the same for Davis, in part because of the uncertainty about the Achilles injury that sidelined him for most of last season.
Davis has said that he wants to remain with the Redskins. When players say that, it does not mean they will accept a home team discount. Davis hopes to get a market-competitive offer from the team. Testing that market is a necessary step for Davis and his agent.
It's also a sign of maturity for Dan Snyder's front office. Gone, I hope forever, are the days when the Redskins overpaid veteran players while under appreciating homegrown talent. That leaves Washington with some tough decisions to make about veterans Santana Moss, DeAngelo Hall and London Fletcher.
Still burdened with an $18 million salary cap handicap, Washington is structuring deals that are cap-friendly in 2013. Moss', Hall's and Fletcher's salaries are neither friendly to the cap, not a value compared to their expected performance in 2013.
Hog Heaven has been at times critical of Mike Shanahan the coach, but we stand in awe of what Shanahan and GM Bruce Allen have accomplished in 2011-'12. We see the 2013 offseason is a clinic for how to take a cap hit while keeping core players and acquiring new talent without a first round Draft pick. Believe me, we are taking notes.
These deals cannot be announced by teams until players are signed and contracts are approved by the NFL. Contracts may not be signed until the Free Agency period opens this Tuesday. So you didn't actually read this here. Shhh.
Enjoy this story? Like it on Facebook and Tweet it to your followers. Click the buttons below. Leave a comment down there, too.