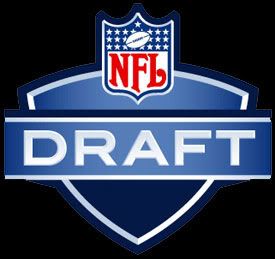 The Bloguin Network, of which Redskins Hog Heaven is a member, is running its NFL Mock Draft that you can visit here. The Redskins are on the clock, so Hog Heaven is on the clock for the tenth pick of the mock.
To do that, I have Mind Melded with Mike Shanahan for Washington's selection that will be published on Bloguin.com Sunday and expanded upon here, Monday.
We are on a learning curve for Shanahan's way of thinking. That curve is steep and has a mystifying arc. There's no evidence real coaches pay attention to these things. Thus, I speak for Shanahan as Mini-Me Mike.
Need or best talent available?
Mock drafts always veer to team needs. Real front office professional do not support that view. Men like former GM Charley Casserly or Colts Vice-Chairman Bill Polian say best player available trumps need.
The Redskins have had better results selecting for best talent than selecting for need. LaRon Landry and Brian Orakpo and the late Sean Taylor are recent examples. Landry and Orakpo have futures here as did Taylor.
Devin Thomas and Malcolm Kelly were needs picks. Neither has contributed. Recall that both were second round picks who felt like first-rounders because they were the first players Washington drafted in 2008. Trent Williams was a need pick, as was Chris Samuels who he replaced. Washington could use a good right tackle. This draft class is talent-poor for first round linemen
Trade out of the position?
The Redskins have too many needs to field a competitive team with draft picks available. Successful teams, like New England or Philadelphia, shed talented players for valuable draft picks, (New England has two first round picks…again); Washington wasted picks to sweeten trades.
The 'Skins do not have the currency, extra Draft picks, to trade up for one of the first five picks. Bruce Allen should be burning up his handheld to explore trade down options. Perhaps, if he does a head feint towards WR Julio Jones, he might intimidate Minnesota or St. Louis to offer their first and third round picks to swap positions.
Oh, wait. Minnesota doesn't have a third-round pick. They traded it to New England for Randy Moss. Note to Mini-Me Mike: Do no deals with Bill Belichick. You'll get snookered every time.
Trading down is fan-favorite play and rarely done. Talent rich New England cuts these deals much earlier than Draft Day. As much as the Redskins might want to see it, Washington is unlikely to find a willing trade partner.
Who's available?
Here's the list of the first nine players selected thus far in the Bloguin Mock Draft:
1. Carolina Panthers: Nick Fairley, DT, Auburn
2. Denver Broncos: Marcell Dareus, DT, Auburn
3. Buffalo Bills: Cam Newton, QB, Auburn
4. Cincinnati Bengals: Patrick Peterson, CB, LSU
5. Arizona Cardinals: Blaine Gabbert, QB, Missouri
6. Cleveland Browns: A.J. Green, WR, Georgia
7. San Francisco 49ers: Von Miller, LB Texas A&M
8. Tennessee Titans: Robert Quinn, DE, North Carolina
9. Dallas Cowboys: Tyron Smith, OT, USC
Gosh darnit (or words to that effect), the players Mini-Me Mike wants, Blaine Gabbert, Von Miller and Robert Quinn, are already taken. There's nothing else to do but hop in the team helicopter and head for the Redskins Draft Day Party at FedEx field. Bruce Allen can handle it from here.
With the tenth pick, the Washington Redskins select…
Go to Bloguin's NFL Mock Draft to see our selection. Follow the link to http://www.bloguin.com/features/2011-nfl-mock-draft/ and return to Hog Heaven Monday for more.