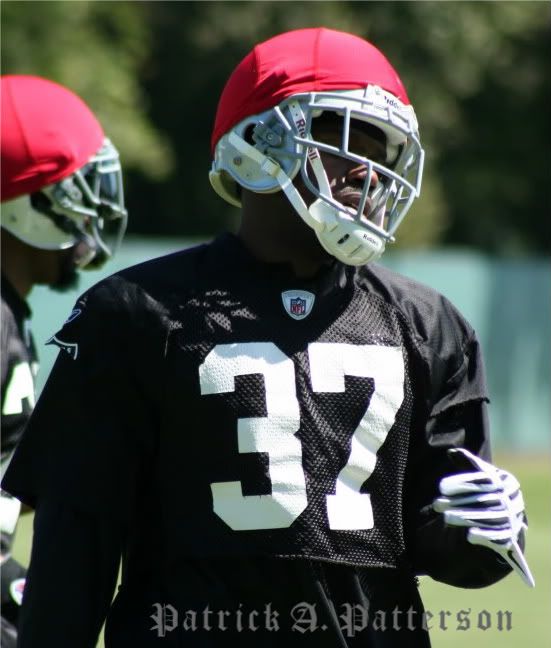 The Oakland Raiders' Chris Johnson has one of the most thankless jobs in the NFL. He has to cover the other side of the field from Nnamdi Asomugha.
With Nnamdi Asomugha having earned the reputation of being the elite cover corner in the league, as a matter of habit opposing quarterbacks from Tyler Thigpen all the way up to Peyton Manning don't bother to look to his side of the field to throw the ball. This makes Chris Johnson a marked man.
Johnson floated around the edges of the league before catching on with the Raiders for the 2007 season. He got his turn to step to the fore when DeAngelo Hall was released eight games into the 2008 season. The then-unknown Johnson was thrust into the spotlight as he leapfrogged over Stanford Routt as the replacement for Hall.
He started seven games and played in 13 games in 2008. He tied for the team lead with three interceptions. He also had 12 passes defensed. After Hall had been a complete disappointment, Johnson was a breath of fresh air. After the season ended, he was rewarded with a four year $15 million contract for his efforts.
In 2009 he started all 16 games for the Raiders and again had three interceptions. He had 18 passes defensed. More important than the statistics, he held down his side of the field. He did give up big plays from time to time, but nearly any cornerback who plays extensively in man to man coverage will have breakdowns. However, he displayed the short memory that corners have to have, and was able to make plays.
With Asomugha's side on lockdown, Johnson will continue to be tested by opposing quarterbacks. If his play continues as it has for his year and a half as a starter, he will continue passing those tests.