The streak is over! The Oakland Raiders have announced that they have sold out the Oakland Coliseum and the game will be televised on the local CBS affiliates for the first time this year.
---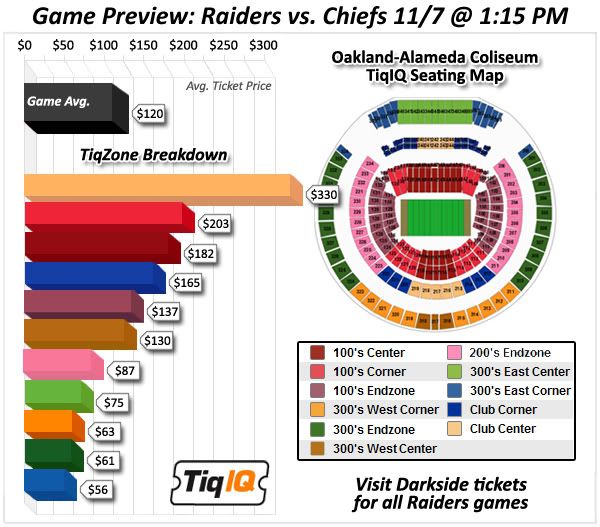 This means that the Oakland Coliseum is going to be loud and proud and the place to be for the Raider Nation on Sunday. It is not too late to be part of the biggest gatehering of Raider fans in over a year.
If drunken revlary in a parking lot is your thing, and being surrounded by more than 60,000 Raider fans cheering their team in the biggest game they have faced in the bigger part of the decade sounds like a great way to spend a Sunday, all hope is not lost.
If the Raiders can pull off the win over their long tume rivals, they make a loud statement that they are for real.
To be a part of this event, check out Dark Side Tickets, and be part of the biggest Silver and Black moment in years.
In many of the tickets available, select the e-ticket option and you can print your own ticket at your computer. That way you can buy your ticket up until Sunday morning.
If you don't want to deal with parking, check out Amtrak's Capital Corridor to the game. They have partnered with the Raiders to offer discounts.