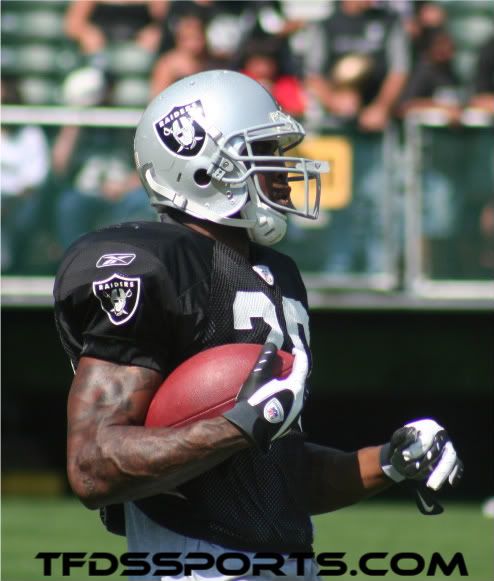 McFadden has been ruled out for this Thursday's game against the Chargers. It was initially thought that he could return this week but the short week has prevented that possibility.
He injured his ankle early in the game against the Chiefs two weeks ago. Initially it didn't seem serious and he was even seen in uniform standing with his teammates on the sideline after the injury first occurred. Then he took an MRI which revealed no structural damage.
Despite the diagnosis, McFadden was spotted at Raider headquarters on crutches the day after the game and his condition has not improved enough to play.
It is a sprained ankle but not the high ankle sprain variety which would suggest he should return the following week as the Raiders head to Minnesota to face the Vikings. Official injury reports will be released on Wednesday.
Michael Bush will fill in for McFadden once again. Bush ran for 91 yards in relief of McFadden against the Chiefs and 96 yards on Sunday versus the Broncos.
Follow me on Twitter @LeviDamien or befriend me on Facebook.