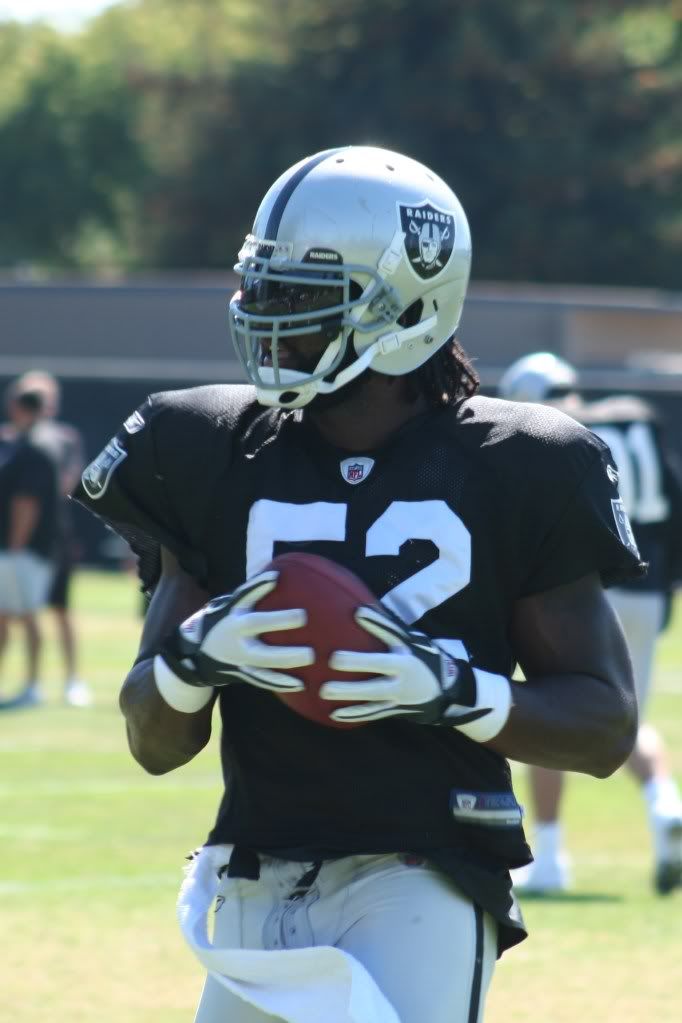 The fallout of the Raiders' disappointing season is yet to come but some of the residual effects are already being felt. The defense stands to get the biggest hack job including players and coaches. The first player to give an indication he may not be brought back is linebacker Quentin Groves.
For someone like Groves, it is especially disappointing as he had developed a relationship with the fanbase that began the moment the Raiders traded for him two offseasons ago.
"First off I just want to say thank you," said Groves. "Thank them for eight sellouts… I just wanna say thank you to them for all the love and the gracious support they showed us. I love them to death. I might sign to another team next year, but at the end of the day I'm still a Raider. Deep down in my heart, I'm still a Raider… You know, this league is funny. You can be here one year and gone the next. I could be here one day and gone the next. That's the funny thing about this league. I pray I'm back though."
Groves saw the writing on the wall midway through the season when the Raiders made the trade with the Seahawks to acquire linebacker Aaron Curry. Curry was immediately inserted into the starting lineup which relegated Groves to special teams. Groves was lauded for the manner in which he accepted the demotion.
"In this game you have to be versatile," said Groves. "Because they're always looking to replace you. Always looking to bring in somebody younger or more experienced and stuff like that… I have no hard feeling toward the organization for what they did. They went out and searched and found a better player, who's a more natural hitter, put him in that spot and he did great so… I have no doubts, no regrets, nothing sad to say about that."
Groves claims there has been no further indication of why the team would opt to bring him back. There was also a feeling that despite Groves enjoying his time as a Raider, he may decide to leave Oakland to join a team that would be a better fit for him.
"You just have to say, 'It's a business'… You just gotta roam. You just gotta roam when you're free."
ALSO SEE: Groves becoming fast friends with Raider Nation
Follow me on Twitter @LeviDamien or befriend me on facebook.