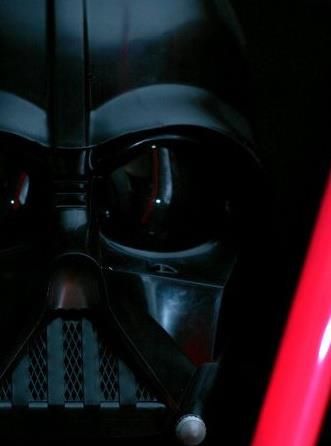 It can't be masked, overlooked or denied; we are honestly a weak, underachieving, dreadful team. If you look at games long enough as I have, you will also realize we are one of the WORST Raider teams as well. Since 2007, the Oakland Raiders have won at least 4 games. Right now? We are still stuck on magic number 3.
Hell, do we even want our team to win? Should we even try to overcome our mistakes? I can sense what most of you are thinking — of course not. Get the high draft picks, build around them and start Allen Year 2 off with better players. Speaking as a former Athlete, I'll tell you all; that frame of thought is just not possible in the minds of the Players. As long as you compete in the NFL, you play to win. There is just no other option, Nation.
That was a great Halftime, Oakland. They honored all of the of Raiders that were previously inducted into the Hall of Fame. I'd like to think that most of our players look at yesteryear and get motivated, energized and feel a sense of pride after putting those colors on. But it's just not true.
They see the Howie Longs, the Jim Ottos and players of the past with hazy eyes. They might respect them a little, but today's players only look among themselves for inspiration.
I wish they took the time to see how angry John Madden would get his players during halftime, how close Willie Brown stuck to his Offensive opponents, how open Dave Casper could get, how hard Mike Haynes would work to get that pick, and how many blockers Art Shell could of taken on by himself. Maybe then, this team would have more inspiration and more motivation and finally have that same kind of will to win. Someone get these kids some DVDs..
OFFENSE:
Me and my brother, Master Leonard, had the privilege of meeting Mr. Rod Streater's parents and family before the game. I usually dress a half hour before game time before I transform into a Sith Lord, but when I found out his New Jersey born family wanted a picture with the infamous Dark Lord? I had to grant their request.
"That catch last week was one of the best I have seen this year," I mentioned. "Maybe he'll give us another great game". All of them promised he would.
Hell, I thought I had powers, HA! Mr. Streater raked in 4 receptions for 100 yards. I always knew we had something with you, sir.
Truth be told, I think all of our receivers our decent. Sure, they can drop balls at times and are not always healthy, but when I look at them all collectively, I still see promising, youthful talent. Am I crazy? Possibly. I do wear a Darth Vader mask.
Darrius Heyward-Bey also had an ok game with 5 recs for 82 yards with 1 touchdown.
I believe the offense actually held their own until Carson Palmer fumbled late in the 3rd quarter. If he's not giving up the ball in the air, he'll surely find a way to drop the rock while dropping back.
Yes, I can sense you all want Terrelle Pryor to get some playing time. Who doesn't? I have to admit I am a bit curious on what the kid has to show. I have foreseen some playing time, but unfortunately we will not see much progress since preseason. Again, I hope I am wrong.
DEFENSE:
Lord, does it feel good to at least see Peyton Manning on the ground. Lamarr Houston's sack was my favorite moment. There was such passion, anger, and fulfillment displayed on that play. Mr Manning didn't even bother to try and get away. That was simply wonderful to watch. With 4 tackles, that makes it 48 total tackles for the year for Houston. Could be he's finally coming around.
Joselio Hanson led the team with 8 tackles, but was burnt often by Denver's talented receivers.
I'm glad some of the younger players are getting more repetitions, but I fear even our backups are not capable of playing this game at a higher level. With patience, maybe we'll find a Diamond (or Diamonds) in the rough.
I was just thinking of how much money the Raiders will be saving with Tommy Kelly and Richard Seymour cut. Wipe them out…all of them. (Or at least just the Paper Leeches)
Notes from NFL.com Game Summary:
Carson Palmer threw one interception that thwarted a possible scoring chance for the Raiders (3-10) and lost a fumble that set up a touchdown for the Broncos as Oakland lost its sixth straight game. It is the team's longest skid since also losing six in a row in 2007.
The Raiders played the game with heavy hearts as coach Dennis Allen's father, Grady, died earlier in the week from cardiac arrest. Allen was away from the team for two days but returned Wednesday and coached the game.
"I took my father off life support (voice cracking), and that's not easy to do," Allen said. "So was it hard? Yeah, it was hard. But I know my father would want me to be here with this football team, and I wanted to be here with this football team. So I'm sure you guys can imagine it wasn't an easy situation."
The Raiders' players talked during the week about rallying around their first-year coach but came out flat against a fierce division rival and were swept in the season series by the Broncos for the first time since 2006.
McFadden, returning from a four-game absence for a sprained right ankle, broke off a 36-yard run on the first play from scrimmage, but the Raiders drive stalled in Denver territory after that and the Broncos took the game over. McFadden later left the game after re-injuring the ankle. The game was mildly competitive for only a brief time as the Raiders got on the board late in the first half on a touchdown pass from Palmer to Darren McFadden and then started with the ball in the third quarter down 13-7.
Manning, who joined Brett Favre as the only quarterbacks in NFL history with 5,000 career completions, converted a third-and-11 with a perfectly placed 22-yard pass to Demaryius Thomas. Manning followed that with a 29-yard completion to Eric Decker, but the drive stalled after a pass-interference call on Matt Giordano gave the Broncos a first down at the 1. Matt Prater's 20-yard field goal made it 16-7.
Mike Goodson then made the ill-advised decision to return a kick from 8 yards deep in the end zone, forcing Oakland to start a drive at the 8. Von Miller then beat Khalif Barnes for a sack on third down, stripping the ball from Palmer. Mitch Unrein recovered at the 2 and Moreno scored two plays later to make it 23-7.
Moreno is filling in for the injured Willis McGahee and is giving the Broncos the running game they will need to be successful in the postseason.
"That's something we haven't been good on the past couple of weeks including last week," Manning said. "To do that tonight I think we can build off of that."
"To rack up this many losses in a row in the fashion that we've done is just extremely frustrating," Palmer said.The only remaining drama was whether quarterback project Terrelle Pryor would get his first action of the season for Oakland. He didn't, giving the frustrated Raiders fans yet another reason to be upset even though Palmer added a 56-yard TD pass to Darrius Heyward-Bey and finished with 273 yards passing.
To read the entire game Summary, click here:
http://www.nfl.com/gamecenter/2012120600/2012/REG14/broncos@raiders#menu=highlights&tab=recap&recap=fullstory
Nation, it's been a long, painful year. Can it get better? We can only hope so against the hideous Chiefs next week. i can only hope to see most of you will come out to Oakland's last Home game to witness what may or may not be the last win of the season. I'll be there as usual, hoping, praying and dreaming for the best possible outcome. Yes, it's a Toilet Bowl, but it's still against the rival Kansas City Chiefs. Put your game face on regardless!
Go Raiders for life!
Peace,
DR