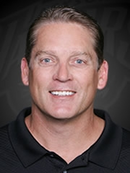 The Jacksonville Jaguars fired Jack Del Rio Tuesday after eight seasons as the team's head coach. Del Rio will be a hot commodity for teams looking for a new defensive coordinator. The Raiders could be one of those teams, and for Del Rio, it would mean a trip back to where it all began.
Jack Del Rio grew up in the Bay Area. He was born and raised in nearby Castro Valley and attended Hayward High School. As an East Bay native, he was always a Raider fan. A standout linebacker, Del Rio was recruited and played at USC. Southern Cal had long been a favorite of Al Davis as he had coached there prior to his days in the NFL.
Del Rio played 11 seasons in the NFL before retiring and going into coaching. His success started as the Ravens' linebackers coach from 1999-2001. In 2000, the Ravens won the Super Bowl.
He moved on to be the Panthers' defensive coordinator in 2001 under then Coach John Fox. In his one season at DC, the Panthers went from 1-15 the previous season to 7-9. That instant success was due to their defense being ranked second in the league. Del Rio was swiped up by the Jaguars after that.
But now he is back on the market for any team looking for a defensive coordinator. And the Raiders will inquire. There is little doubt about that.
The Raider defense is currently coached by Chuck Bresnahan. He was brought in this season as a last resort. The Raiders put out feelers to a few other possible candidates, but they opted to sign elsewhere or stay with their current teams.
Bresnahan last coached in the UFL and didn't have any other NFL teams banging on his door to be their defensive coordinator. The Raiders brought him into the fold as an insurance policy to make sure they had someone in place at defensive coordinator if the market dried up. When they signed him, he didn't hold the title of defensive coordinator. He held a vague title of defensive assistant.
The Raiders never seemed committed to Bresnahan from the beginning. Since day one, he was a stopgap, a last resort. Despite this fact, Bresnahan went along with it because he just wanted a shot to get back in the NFL.
Bresnahan was fired after the Raiders' 4-12 season in 2002 along with the rest of then-Head Coach Bill Callahan's staff. He fit because he was willing to run the defensive schemes Al Davis had deployed for going on 60 years. Those same confines kept many defensive coaches away from coaching for the Raiders. Now with Al Davis passed on, the schemes have and will open up for defensive gurus looking to come in and put their stamp on this team.
Adding to the possibility of a turnover at DC for the Raiders is the play of the defense. After a resurgency late last season, they took a step back under Bresnahan. They have their good days but overall, the unit seems to lack discipline and is often confused as to their assignments. What was the Raiders' strong point last season, is now their weakest area.
But even with the defensive deficiencies, the Raiders are on a playoff run. Defensive freedom on a team with quality young talent and a playoff caliber offense make Oakland an attractive destination for a top quality defensive mind like Del Rio. And it all could lead to a trip back to his roots.
Follow me on Twitter @LeviDamien or befriend me on Facebook.