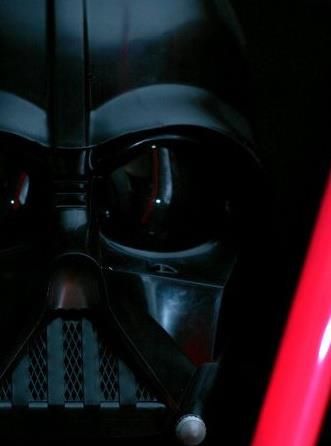 Some losses are the worst kind. They are the kind that sting, the kind that hurt, and the kind that bug you throughout the week. They are the kind of losses that makes you break things, the kind that turn you into the Incredible Hulk, and make you want to scream at people until you accidentally spit at them.
We have experienced those lopsided losses many, many times. Too many times.
Hell, my girlfriend Jaye even rages at times (mostly due to Carson Palmer). Thank the good Lord I know how to calm her down.
I also simply tell her AND you, Raider World, that this kind of loss is one we can at least SOMEWHAT appreciate mainly because of the following: They kept fighting until the very last second.
It would've been easy to cash it in after the pick six by Asante Samuel late in the fourth quarter. It would've been familiar to observe this team fall apart and argue with one another after having one of the best defensive and offensive games of the year. It could've seemed like there was nothing to hope for the rest of the season. It could've been uglier than it was. But they kept fighting until the very end.
From my position? You simply have to respect that.
From your position? You probably want to blow them up like the Death Star.
Offensively, it always surprises me when there is balance between the run game and the pass game. Hell, it claims we can actually compete! Carson Palmer played pretty well until that interception. Even after the gift was thrown, he rallied back the offense to score once again.
Darren McFadden, Darrius Heyward-Bey, and Mike Goodson combined for 149 yards rushing. That's some pretty good production considering our rushing attack hasn't had dangerous bite for most of the year. If this kind of hard work continues to persist, this team will be .500 in no time.
For this to happen the offensive line must hold their own. Linemen penalties also killed this team Sunday and were not strong in protecting the quarterback. There were missed blocks, push backs, and false starts all seen by The Lord of Sith. Get your sh#t together already or suffer my force choke, fat men!
How about 104 yards receiving for Denarius Moore? Welcome back to the Oakland Raiders. I believe the injury is healed and you seem to continue to progress every game.
Brandon Myers had another nice game with 62 yards receiving. Keep putting in good work.
The Defense? That might've been the best performance I've seen thus far this season.
The three picks by Michael Huff, Tyvon Branch and Joselio Hanson kept us in the game big time. And the run defense was PHENOMENAL! Just 33 rushing yards from Michael Turner?!?! NICE!
Phillip Wheeler was the leader with 8 tackles and 2 assists. He's the one guy that seems to ball out every damn game.
So far, it seems like the less Rolando McClain is on the field, the better. He has missed tackles, ran bad coverage and chose the wrong gap for far too long. You have to hand it to the Coaches a wee bit for noticing our D might be better off without him.
My buddy, Master Chad, also mentioned the Coaches might've slipped up a bit after calling in the prevent defense before the Falcons reached the 50 yard line. Sure, we all know the prevent defense is the standard in the NFL in such situations, but if I've heard it once, I've heard it a million times: PREVENT PREVENTS YOUR TEAM FROM WINNING!
Just a thought, my Empire.
Notes from NFL.com game summary:
The final 3 minutes of a mostly ugly game were thrilling. With the score tied at 13, the Raiders were in position to try for a go-ahead field goal when Samuel stepped in front of Carson Palmer's pass at the Atlanta 21 and returned it for a touchdown, racing to the end zone right in front of the Falcons' bench.
Palmer shook off that huge mistake, leading the Raiders down the field for the tying score. He connected with Derek Hagan on a 38-yard pass to the Atlanta 5, and Darren McFadden scored on a 2-yard run with 40 seconds left.Just enough time for the Falcons, it turned out.
"You don't want to tell your back to take a knee," Raiders rookie coach Dennis Allen said. "We wanted to use up as much time as we possibly could, and unfortunately we gave them a little bit too much."
Palmer flipped a short pass to Denarius Moore, who took it all the way to the end zone for a 25-yard touchdown that gave Oakland a 13-7 lead at halftime. Sebastian Janikowski connected on field goals of 52 and 22 yards, while the Falcons' lone score was Ryan's 4-yard pass to Roddy White, capping a 10-play, 80-yard drive.
The third quarter turned into a defensive slog, the only points coming on Bryant's first two field goals.
John Abraham had a huge day on the Falcons' defense. He sacked Palmer three times and gave Atlanta's sputtering offense a chance to retake the lead in the third when he stripped the ball away from the quarterback just before his right arm came forward. Ray Edwards scooped up the fumble and rumbled to the Oakland 2.
But the Raiders held. Michael Turner was stopped just short of the goal line and, even after an offside penalty moved the tip of ball just short of the end zone, Atlanta couldn't get it in. Jason Snelling was thrown for a 2-yard loss on third down, forcing Atlanta to settle for Bryant's 20-yard field goal that tied the game at 13.
Falcons coach Mike Smith improved his career record to 49-21, tying Dan Reeves as the winningest coach in team history. … The Raiders rushed for 149 yards, more than double their NFL-worst average. But McFadden had another tough day, averaging 2.6 yards on 27 carries. … One week after making 13 catches against the Redskins, Gonzales was held to four receptions for 42 yards.
To read the rest of this article, click here.
Alright Nation, at least we saw some improvement against the Falcons. Let's hope it carries over to the Jags! Time will only tell if these Raiders have progressed into a powerful, dominant Sith Lord… or a whiny, pissy Padawan.
Have great week!
-DR