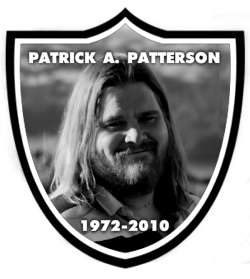 Patrick's mother has informed me of the details on the memorial service. It will be held on Saturday , December 11th in Ceres California. The address and particulars are enclosed.
The Alano Club.
1660 Herndon Rd
Ceres, CA 95307
Ceres is located just south of Modesto on highway 99.
Guests are asked to arrive at 12 noon with the service beginning at 12:30pm. The memorial service will be a potluck style gathering so Patrick's mother asks that everyone bring a food item. I hope to see as many of you there as can make it out.